Beginner Bootcamp

・Holding the Bow correctly・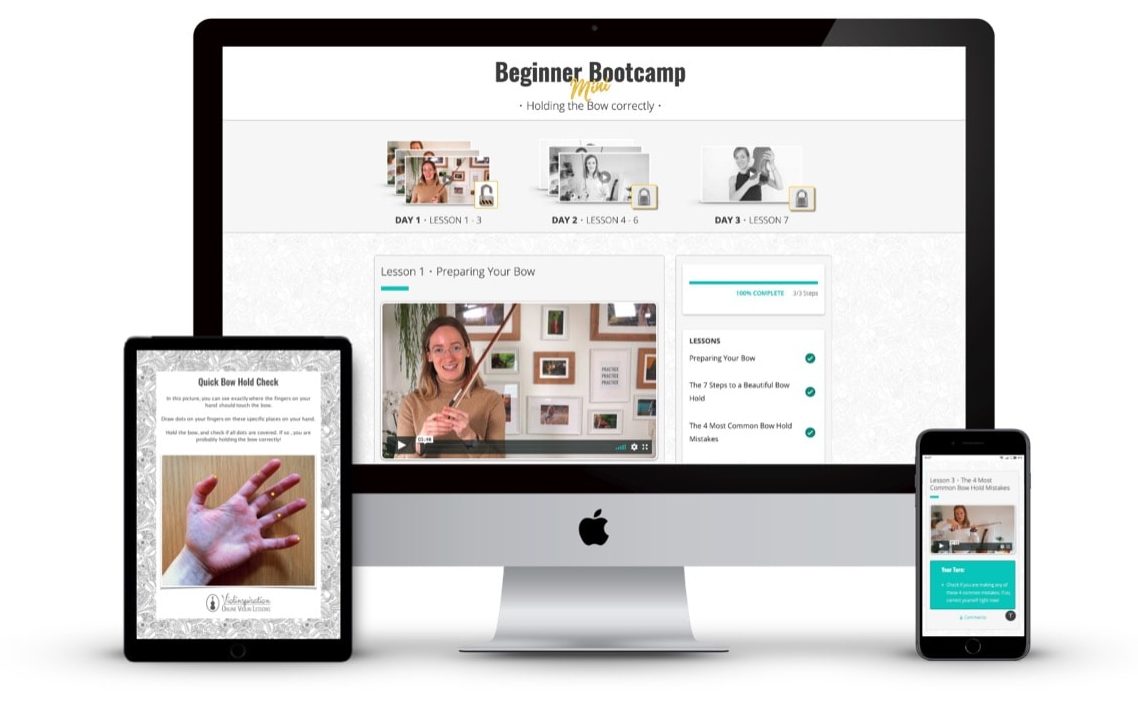 Beginner Bootcamp

FREE COURSE FOR VIOLIN BEGINNERS
Get started to learn the violin with this 3 day violin course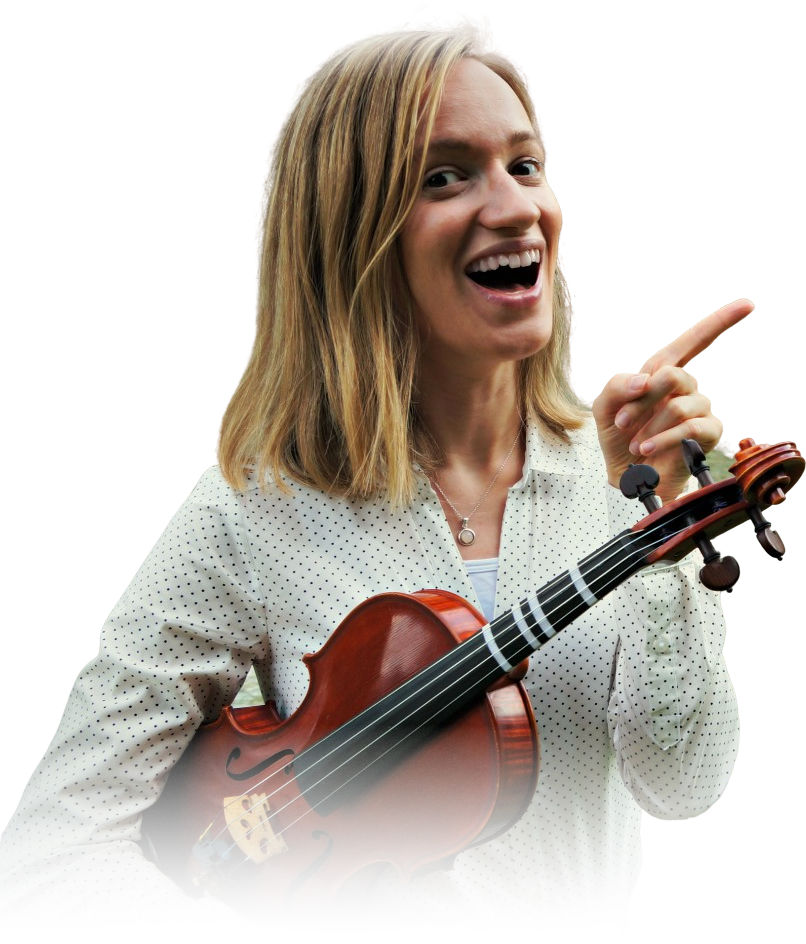 BEST START
FOR BEGINNERS
🚫 Stop wasting your practice time on random violin lessons.
✅ Learning violin is a lot easier when you have a step-by-step system to follow. The learning system of this mini course series is interconnected and organized to get slightly harder as you progress.
UNLOCK LESSONS
EACH DAY
🎯 Our number one goal is to make you a better violin player, and we will never give up on you! Each day there will be a new topic packed with helpful lessons.
🚀 Want to get the best start for your violin journey? Then click the button "Watch lesson 1" right away and have fun in the process!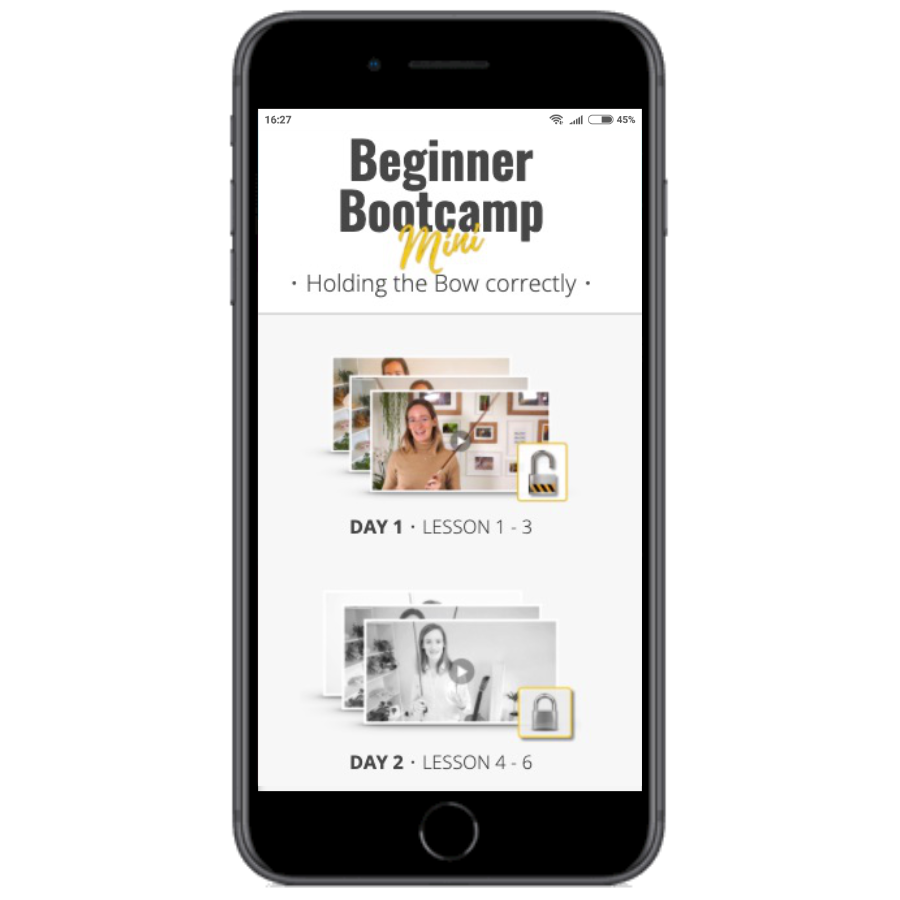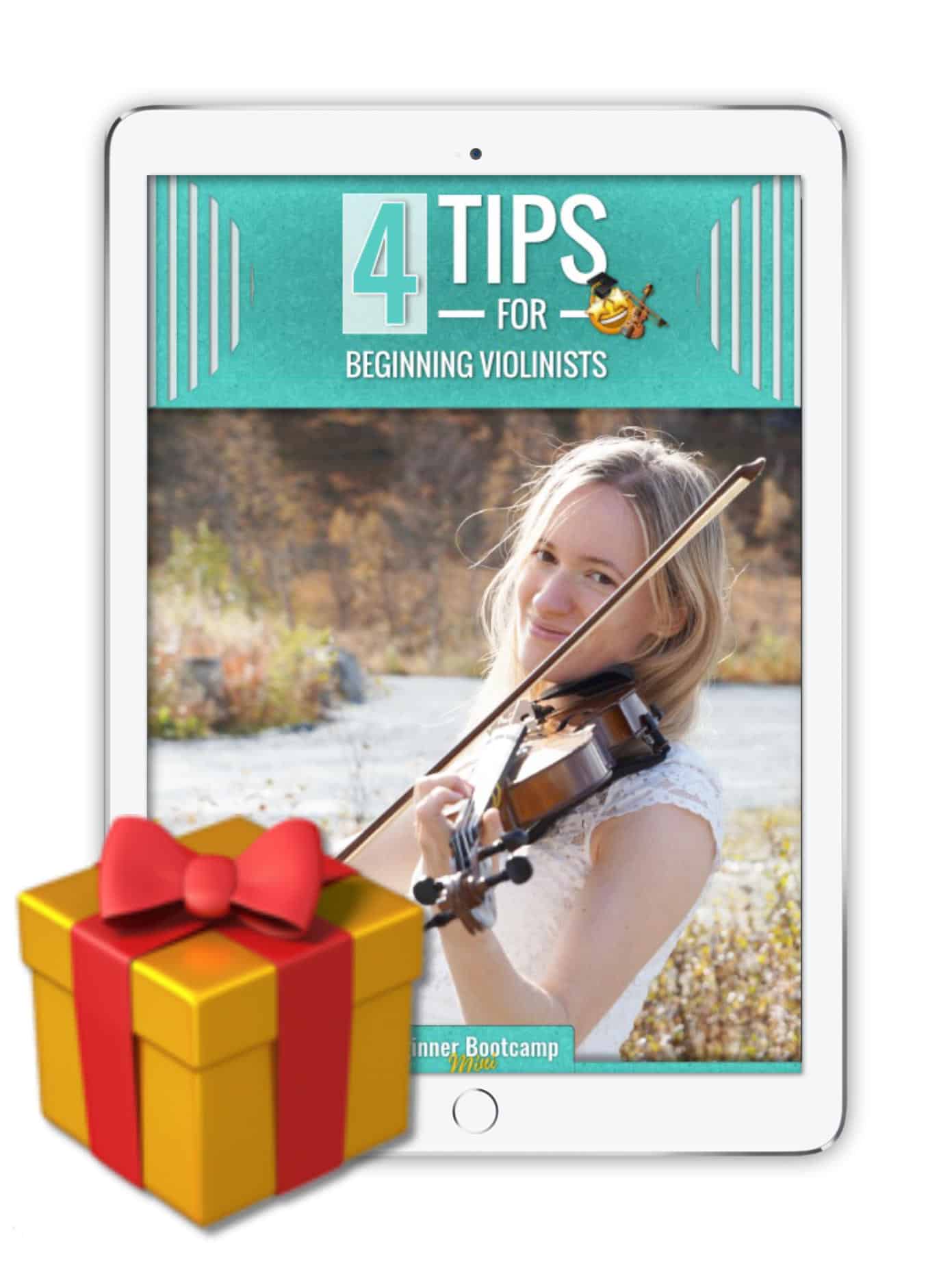 BONUS
FOR LIMITED TIME
🤔 Not sure yet if you want to take those FREE lessons?
🎁 If you decide today you will get a special bonus gift after signing up: My 4 Tips for Beginning Violinists as PDF.
What Participants Are Saying
She is awesome! Gives you practical steps to help you practice!

Melinda Hargett

2 years ago

Awesome teacher!
I am beginner and her videos and books are so useful
Thanks a lot, Julia

Violinspiration is a great place to learn Violin.
Julia is a great Online Violin teacher!

BenandKat Carlen

2 years ago

Very lovely starting point if you're a beginner violinist and want to learn and develop your skills quickly. I find Julia of tremendous help during my practice and although I've only had my violin for less than a week, I'm very proud of my unbelievable progress which I owe a lot to her neat way to explain things in her fabulous videos.

Melissa Wonderland Quibble

2 years ago

Within a short time but I'm encouraged. Really good for violinists who wants to improve their playing techniques.

Antibas Habila Dawus

2 years ago

As a "late starter" and beginner working entirely online without a teacher I find Julia's lessons very helpful and encouraging. In the online world where we are bombarded by child prodigys and amazing violinists it's easy to loose hope. I really enjoy her sunny and happy personality...

Julia, your bootcamp materials are extremely good for beginners.
Also read your personal experience in your music journey and it was truly inspiring!
I will be sharing my experiences soon to correct basics.

I'm relearning violin after a decade of not playing and have found these lessons to be the most helpful I've found so far. Thank you!

I am 54 and have always loved the sound of the violin and only ever dreamed of being able to play, but now thanks to this great person I can and am learning the violin. Thank you.