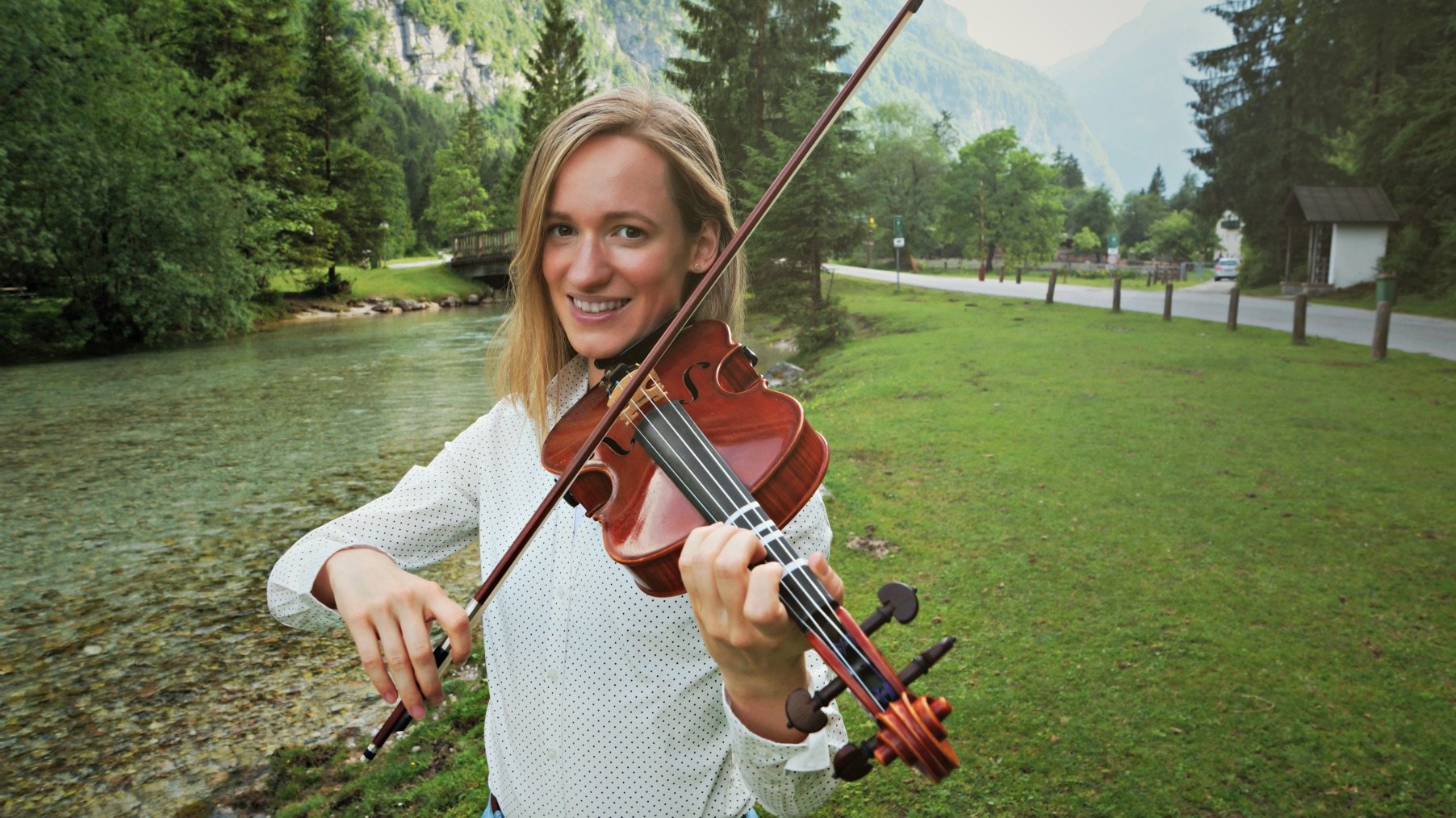 Beginner Bootcamp
Everything you need to get started with violin playing

Have you always been dreaming of playing the violin, but never found time to pursue it?
Or are you already playing for a while, but are you still struggling with the basics?
What if your playing on the violin attracted people in your life you searched for and gave you the confidence you ever wanted to feel?
HERE'S WHAT YOU NEED TO KNOW
I've taken everything I've learned from playing the violin over 15 years, taking hundreds of violin lessons & teaching more than 10.000 students around the world, and created an online program to learn the basics of violin playing.
DOES ANY OF THIS SOUND FAMILIAR?
HAVE YOU CAUGHT YOURSELF IN ANY (OR ALL) OF THE ABOVE?
You're so in the right place.
Nothing will change, if you will continue the way you tried to learn the violin before. If you really want to learn one of the hardest instruments on earth and to confidently play your favorite songs, you'll have to do something DIFFERENT.
Imagine a world where you could…
YOU CAN ACHIEVE ALL OF THIS SUCCESS BY SIMPLY LEARNING THE VIOLIN MORE STRATEGICALLY.
Special discount for a limited time! The price is not $97 but $29
1 Payment upfront
Lifetime instant access to all video lessons
No extra charges
30 day money back guarantee
NOTE: All prices are listed in USD
Pay in 2 installments
Lifetime instant access to all video lessons
No extra charges
30 day money back guarantee
NOTE: All prices are listed in USD
Say 'Hello' To Your New VIOLIN LEARNING PLATFORM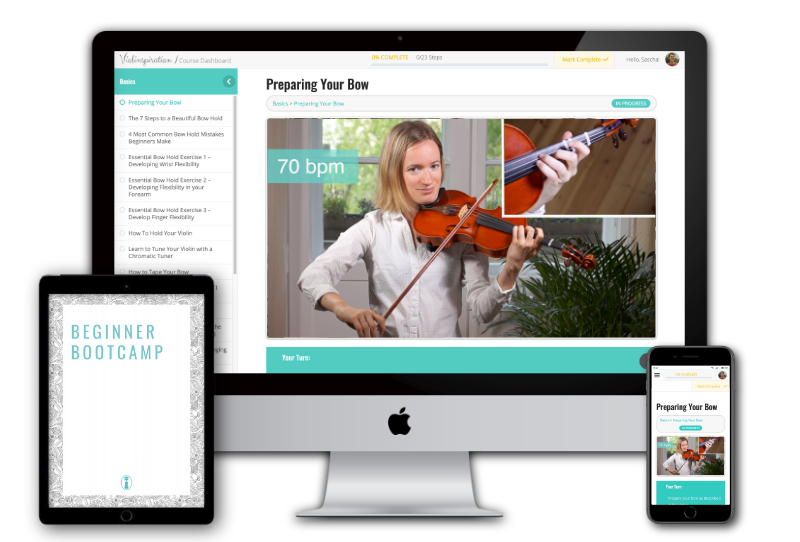 Beginner Bootcamp is a step-by-step learning system where I'll teach you ALL the basics,  so you will get the best start to get confident playing your favorit songs.
You will dive into playing the violin and learn all the basics – from the right posture to learning your first songs. In the end of this course, you'll be able to play your first songs on the violin (with actual good violin technique) and finally call yourself a violinist!
Let's take a look at what you'll learn in each of the 6 modules: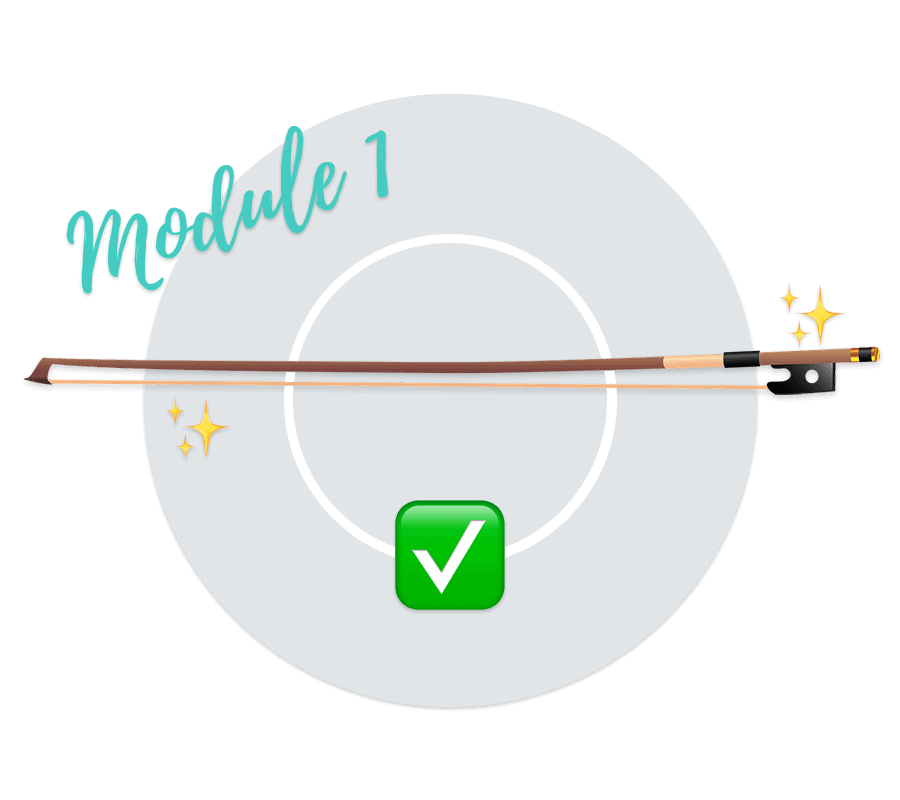 MODULE 1: Holding the Bow correctly
Here you will learn the proper way when it comes to holding the bow and moving it across the strings! I will guide you through every single-step along the way.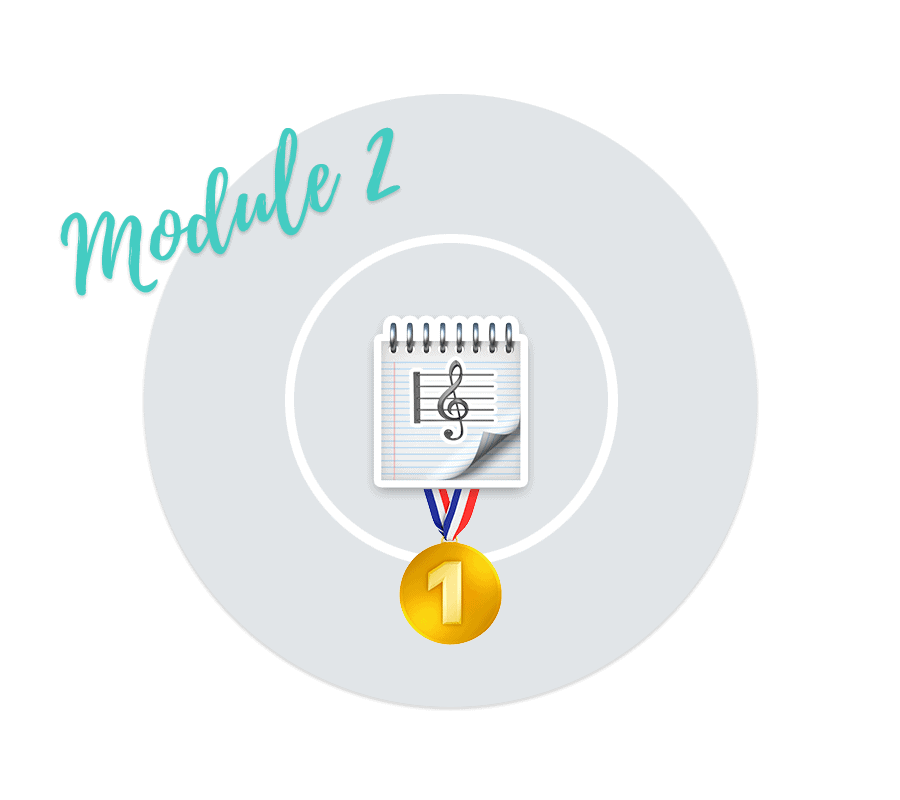 MODULE 2: Your First Song
Learn your first ever song on the violin! You will begin to play the violin in the right way so you can begin to play beautifully and in tune.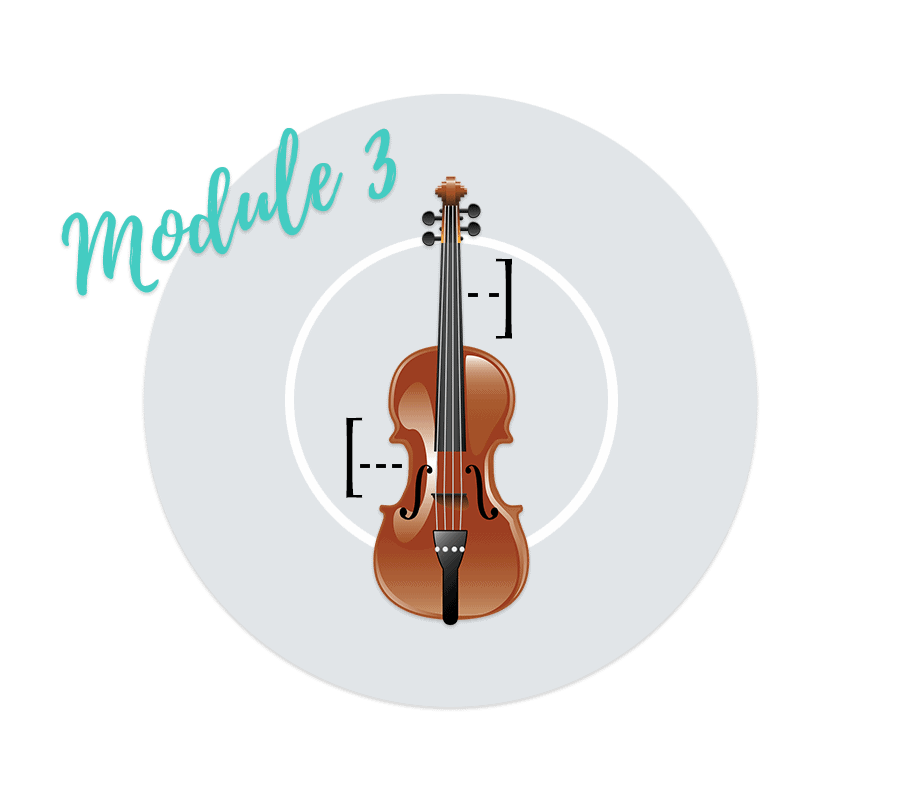 MODULE 3: Playing on Two Strings
Bonus Lesson: String Changes. You will begin to practice how to change strings while playing, so you can actually play the rhythms of two strings!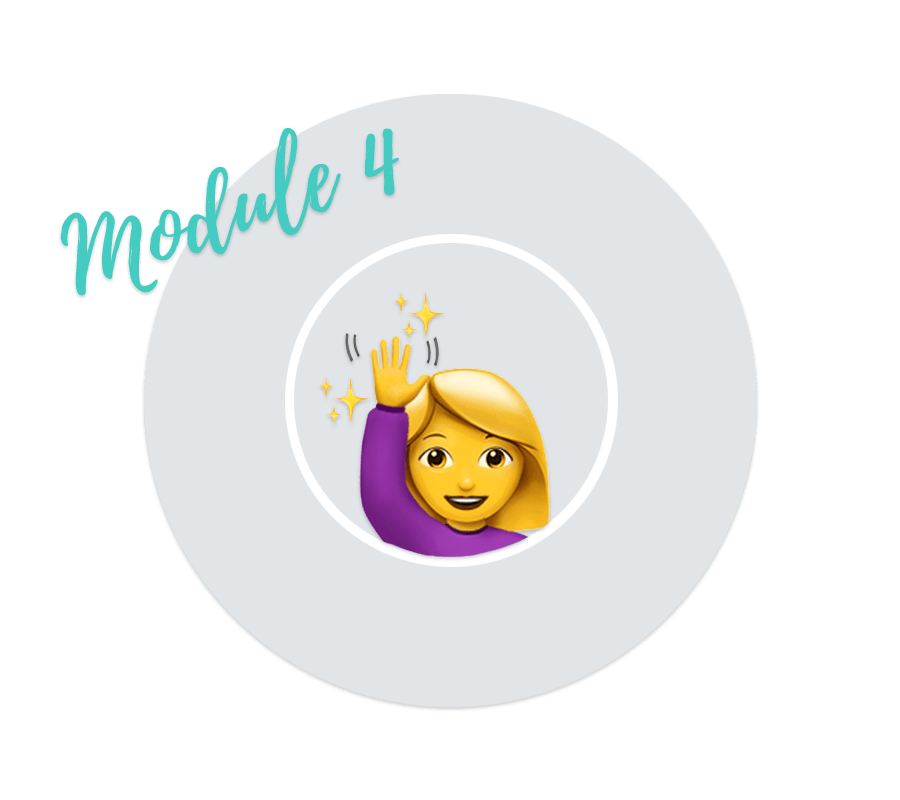 MODULE 4: Playing with Your Left Hand
Easy progress and how you can correctly hold your left hand on the violin comfortably to achieve the right sound.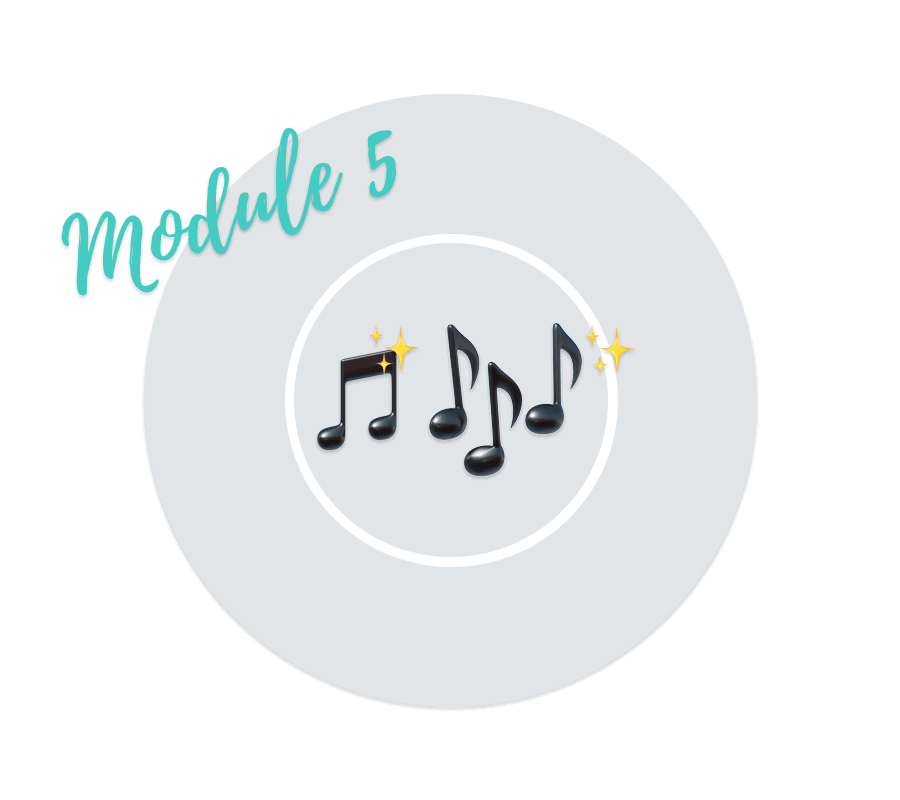 MODULE 5: Playing Songs & Scales
Begin to learn how to avoid scratching & squeaking, playing the A Major Scale as well as developing 3rd finger speed.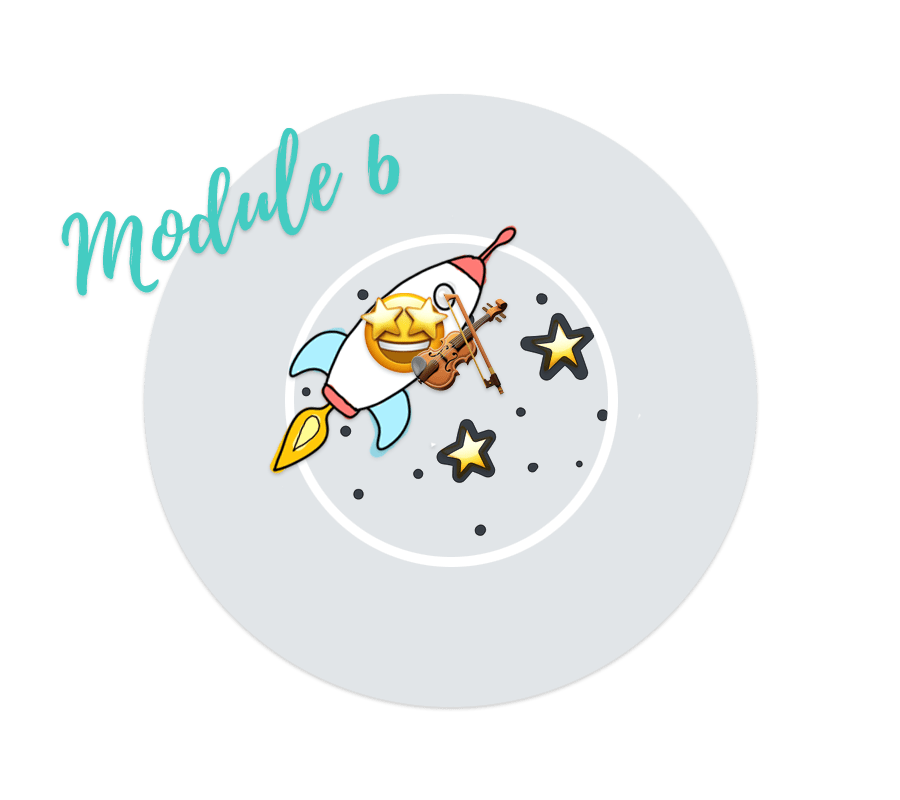 MODULE 6: Twinkle, Twinkle Little Star
Learn to play the notes of Twinkle Twinkle Little Star! While also applying the right bow division to the notes.
THIS IS THE SAME VIOLIN LEARNING STRATEGY I TEACH ON MY YOUTUBE CHANNEL TO MORE THAN 70,000+ STUDENTS.
BUT THEN BETTER
You don't have to browse through all my 200+ videos on YouTube to get an idea of my teaching method. You'll get it compromised in a STEP-BY-STEP LEARNING PLATFORM where you get the essence of all I've learned from playing the violin over 15 years.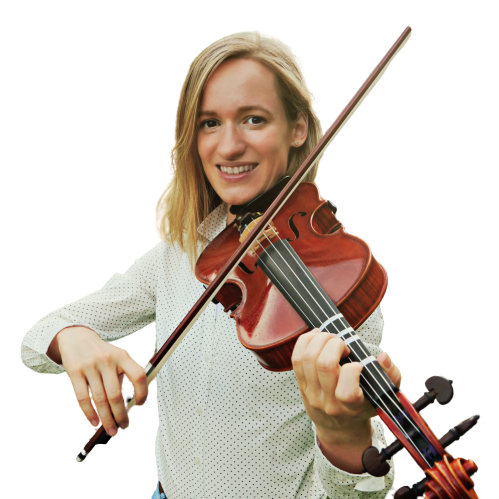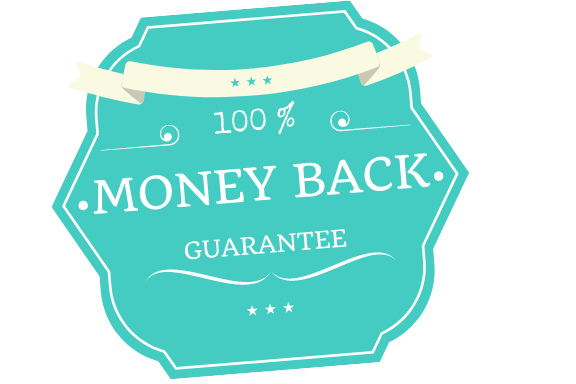 By following our simple step-by-step lessons in our Violin Learning System for as little as 15 minutes a day, you can see results within a week of practice AND have more fun learning!
We are so confident, that we guaranteed it with our 30 day money-back guarantee. No questions asked.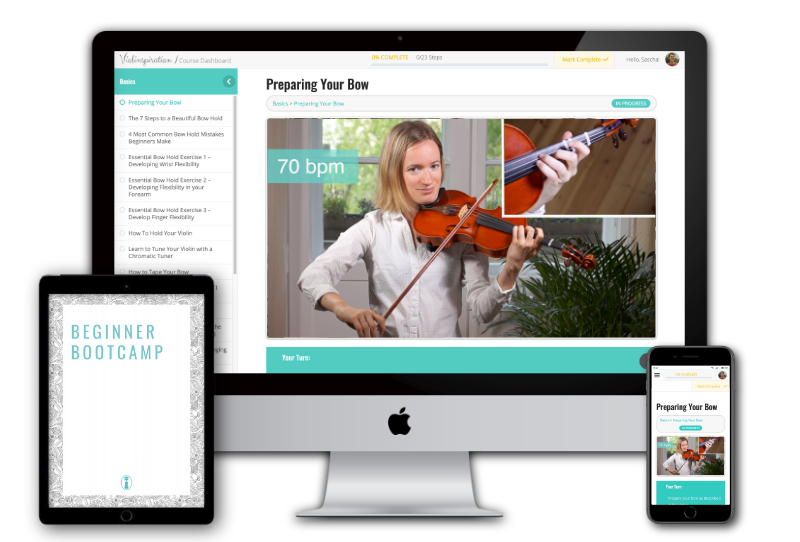 Special discount for a limited time! The price is not $97 but $29
1 Payment upfront
Lifetime instant access to all video lessons
No extra charges
30 day money back guarantee
NOTE: All prices are listed in USD
Pay in 2 installments
Lifetime instant access to all video lessons
No extra charges
30 day money back guarantee
NOTE: All prices are listed in USD