You attained successfully on !
Tomorrow we will go on with Day 3 of our Beginner Bootcamp! Watch your inbox closely to receive your invitation for Day 3!
Did you enjoy the first lessons with Julia?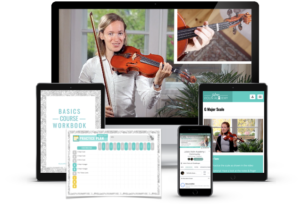 Then go on learning with Julia and improve your violin playing while having fun in the process!
Request an invite for Julia's Violin Academy, the most supportive violin academy on the internet. Have more fun in your practice sessions by following our step-by-step lessons in a group of motivated adult violin learners!
Rated ★★★★★ 4.9 stars from 100+ reviews.