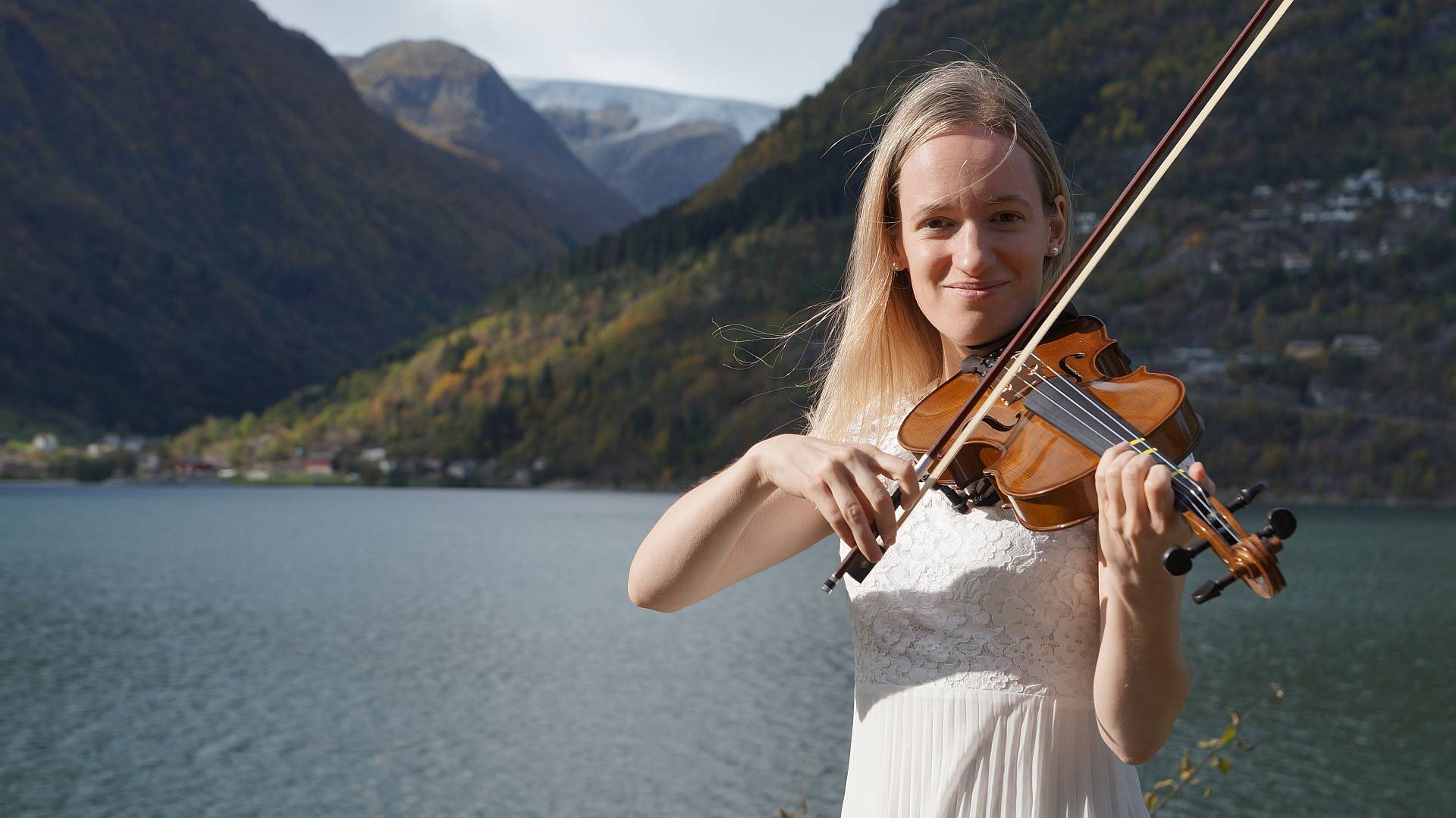 Eine Kleine Nachtmusik Masterclass
Eine Kleine Nachtmusik Masterclass
Learn Mozart's most Famous Piece with this Step-by-Step Online Course
Online video lessons, self-paced
SEEN ON

Do you want to learn Eine Kleine Nachtmusik on the violin?
Being one of Mozart's most popular works, Eine Kleine Nachtmusik ("A Little Night Music") is on most violin players bucket list.
This step-by-step lesson program will make learning the piece fun and effortless! It takes you by the hand and shows you step-by-step how to shift, which bow strokes to use and which details to take into account in all bars of the piece.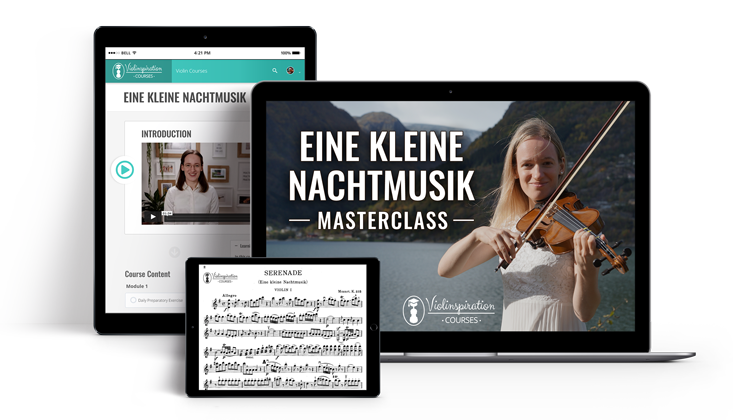 Not sure what the piece sounds like? Have a listen!
What my students are saying
4.9



Vibrato made possible
I've always wanted to enhance my playing (still a beginner) with a nice vibrato. I tried teaching myself, but that wasn't much of a success. Then I decided to face the music and enroll on Julia's Unlock Your Vibrato course. I liked the clear format of this course. The progress was made easy through a well-structured path with modules, with just the right amount of information and plenty of room for individual practice. The essential pre- and knuckle exercises were the foundation of the whole process, and I found them to be the basis of mastering the vibrato, with continuous practice of course. You need to make your knuckles more flexible and relaxed. This is something that I didn't appreciate before this course, neither the importance of progressing slowly and meticulously. Now I know: Easy does it! The modules present some nice melodies in play-along videos with Julia, then you...
read more
Raili Ekholm
5 months ago


My Vibrato is Improving!
My Vibrato is Improving!
I have always struggled with vibrato. I am a (very) adult learner, and I was ready to resign myself to playing without this beautiful skill.
However, since I was already acquainted with Julia's clear teaching style, I enrolled in "UYV." As always, the lessons began slowly at the most basic level. I found I was able to perform the vibrato motions at that level.
The lessons proceeded in small increments of difficulty. I continued to practice. To my delight and surprise, I made progress!! This is very exciting for me, and I know Julia is very happy for me too!
I love that Julia is as excited to teach the beginning student as she is to teach the advanced student. I never feel embarrassed to perform for the group, no matter...
read more
Robert Pauls
1 year ago


Julia's Unlock Your Vibrato Course - Truly Awesome!
I recently joined Julia's Unlock Your Vibrato course, since I wanted a step by step method on handling vibrato on the violin. Julia's course totally delivered on all my expectations with its thorough handling of every single facet of vibrato.
The course has been structured extremely well with weekly exercises to ensure that we put into practice what has been taught. I also liked the fact that Julia does not take anything for granted - she starts absolutely from ground zero and that is really commendable.
The exercises which include play along pieces help tremendously and make it even easier to follow. On another note, the use of multiple cameras with a close up of how the fingers on the left hand move also help a lot.
Congratulations to Julia for designing this detailed vibrato course and a job well done!
Also, thanks to Victoria for promptly reviewing my vibrato video and providing her...
read more
CallMeMel
1 year ago


A great experience!
After struggling with youtube videos for over a year, I decided to purchase this course to help with my understanding of vibrato. Julia was able to explain so many things about posture, hand placement, and the need to develop and strengthen the necessary muscles in a way that no other teacher had done before. It helped me understand not only what to do, but why I was doing it as well.
My vibrato went from tight, cramped, and sounding horrible; to much more fluid, flexible, and bearable to listen to. I'm still not where I want to be, but now I understand that time and patience is a huge part of the journey, and as I have lifetime access to these practice courses I have no doubt that I will improve with time.
I would point out though that you only get from this course what you put into it....
read more
Sarah Taplin
1 year ago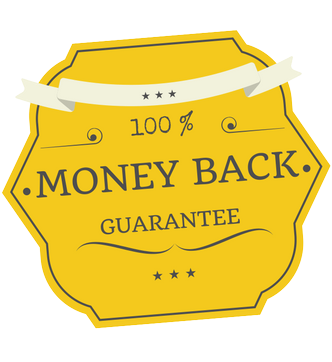 The Eine Kleine Nachtmusik Masterclass combines my best practice strategies in a totally personalized learning system. It is the only Eine Kleine Nachtmusik online course that has several playing levels and discusses every bar of the course in detail, so you will be able to play the piece beautifully.
I want you to have a great experience with all my violin lessons. If you are not, I offer a 30-day money back guarantee so that you can try out my lessons, risk free.
Eine Kleine Nachtmusik Masterclass
Teacher support over e-mail included
Lifetime instant access to all resources
30 day money back guarantee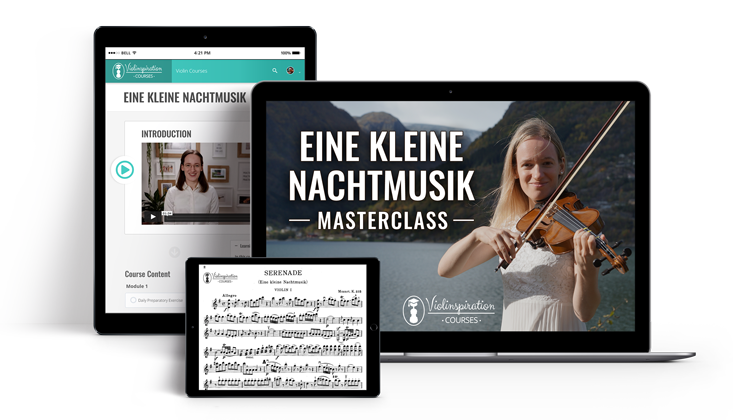 NOTE: All prices are listed in USD, taxes are not included
Frequently Asked Questions
Can I join if I am not from Europe?
Yes, of course! The Eine Kleine Nachtmusik Masterclass is an online course. You're good to go as long as you have an internet connection.
Does the course have a starting and ending date?
The Eine Kleine Nacht Musik Masterclass is an online course. You get access to all the resources as soon as you proceed through the checkout, what means that you can start practicing right away! Also, you get a lifelong access to all lessons, so you choose when to start learning and when your learning is finished.
How much should I practice?
Since you have the possibility to follow the course at your own pace, you can take whatever time you prefer to practice each day. The more you practice, the sooner you will learn the Eine Kleine Nachtmusik. You can practice e.g. 4 – 6 hours for 5 days or just 1 hour daily for ca. one month. Of course, as you have lifetime access to all the resources, you can choose to practice this piece for a longer period or first learn the intermediate version and then go through all advanced classes.
How long do I have access to the course?
How does a lifetime access sound? After enrolling, you have unlimited access to this course for as long as you like – across any and all devices you own.
Can I send you my video to get your feedback?
Video feedback is not included in this course but you can send me your questions via e-mail. Please write to me at support[at]violinspiration.com
Can I access the course on iPad / iPhone / Android?
Yes. You can access all lesson materials 24/7 across all devices.
What if I have any questions or encounter any technical problems?
You're never alone in your learning! You can always send me an email with all your questions. Please use the following email address: support [at] violinspiration.com
I already have a violin teacher. Does this interfere?
If your violin teacher is anything like me, they will LOVE your commitment to follow this masterclass! This course will help you to not only learn new techniques but also to get motivated to practice your violin more intensely. Next to learning the Eine Kleine Nachtmusik, you will also benefit when learning other pieces during your private lessons. Most likely, your violin teacher will be pleased to see the new skills you picked up during the Eine Kleine Nachtmusik Masterclass.
What if I am unhappy with the course?
I would never want you to be unhappy! If you practice with all my lessons, and don't see any results, you can email me within 30 days of purchase for a full refund.