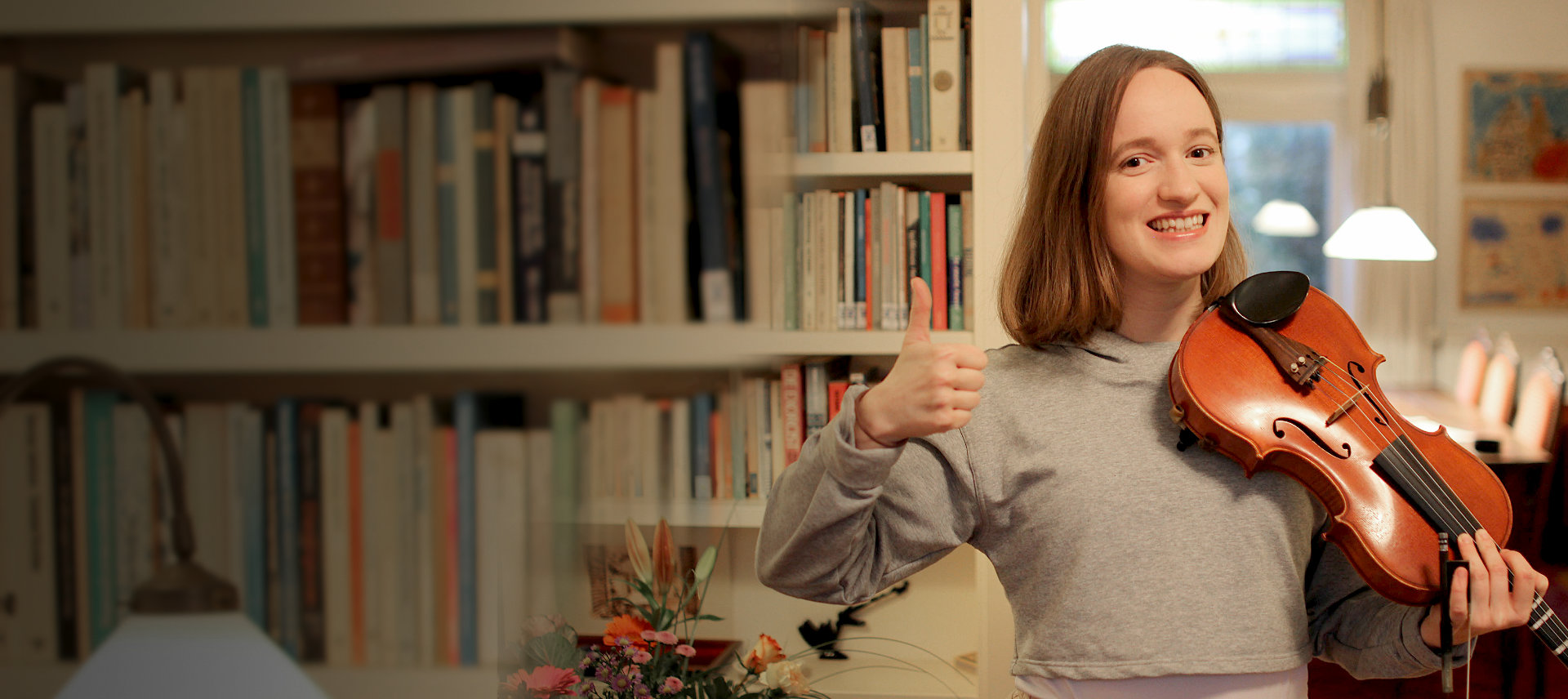 Practice Smarter
Make Faster Progress and Get More Results with Practice Techniques
Video lessons & teacher support

What if I told you that….
THESE THINGS MAY SEEM UNBELIEVABLE…
However, after learning multiple instruments and teaching the violin for more than 15+ years, I know these to be true. You can become a better violin player in less time and effort by simply learning the art of practicing.
Here is How

Practice Smarter

will Help You

Practice Smarter is a step-by-step course in which you will learn how to practice effectively. It will guide you through the best violin practice techniques, so you will make more progress in less time!
Improve Your Playing In Less Time
Having a consistent and optimized practice routine is one of the best ways to become a better violin player efficiently. Learn simple ways and techniques to practice difficult passages, so that you will be able to play your favourite songs in less time!
Know Exactly What to Practice
Nothing is as unproductive as starting your practice session with no clear goal in mind. Knowing exactly what you want to practice – and having a plan for how to go about it – will inspire you to pick up your violin and follow through on your plan.
Get into a Consistent Practice Routine
A rewarding practice routine is one of the best ways to feel a strong sense of motivation to stay consistent with your practice. No amount of discipline or willpower is as powerful as the sense of musical fulfillment you feel if you are seeing yourself achieving your musical goals little by little each time you practice.
Get Weekly Support & Guidance
Along with instant access to all your weekly course materials, you also get access to a community of other students, as well as access to me & another professional violin teacher to ask all your questions during office hours, all for no additional payment.
Invest Time in Your Practice
A lot of violin players never make time to focus on improving their practice routine – and will miss out on all the improvement it would make for their playing! Joining this guided program will simplify the process and hold you accountable so that you can finally take time to focus on your practice routine and make more progress in every practice session for years to come!
Have Fun in The Process
We all started playing the violin, because we loved it. This course will help you stop judging yourself for "not practicing enough" and help you instead follow a step-by-step plan to get into a rewarding and fulfilling practice routine that feels fun!
What my students are saying
5.0



This is the best Violinist community Around This is the best community of violinists of all levels. There's no harsh judgment and the instructors are very helpful. Even when you know you suck, they find a way to give you the construction you need while also finding something positive to uplift you with.
There's a wealth of information, tutorials, songs and more. I feel very blessed to have first, found Julia on YouTube and then, her Academy. I feel like I'm being pushed to become a better violinist without feeling overwhelmed. This is a great compliment to my private instruction as well.
Lastly the cost is very modest for what you are given.
Michelle
8 months ago


So pleased that I found this website… So pleased that I found this website and took the plunge to join! Definitely worth every penny. I probably don't make as much use of it as I could as there is so much useful information but it does help me to practice every day and keeps me making progress. You can just go at your own pace and enjoy learning this amazing but frequently frustrating instrument. Lessons are really well structured and there are lots of exercises and tips. Just from looking at the feedback videos you can learn so much.
Suze
2 years ago


Perfect for beginners! … The course is extremely well organised and flexible. It allowed me to figure my own schedule, and gave me information that I felt was relevant, such as theory alongside the practical aspects of playing violin. Within a month I was already practicing a real piece of music. You have to put in the work of continuous practice, but it's lade easy by the lessons and the comraderie of the student group!
loris
1 year ago


You will not find more information anywhere else. You will feel like you could be the only person they are teaching because they are in touch with you for any need you might have. They give you personally thing to practice to help you learn the violin. You will feel like they are next door because their media is so great. It has everything you need and they tell you how to use everything.
Genie Miller
8 months ago

Let's take a look at

what you'll learn

in each of the 4 modules:
Before we Start: Getting Ready
Create a cozy practice space and get the equipment you need to get most out of this course.
Module 1: Set Your New Practice Goals & Routine
In order to improve your practice routine, you have to be able to identify what's actually holding you back (only then can you make improvements to your routine!).
After that, you will learn how to to set realistic and attainable practice goals to create practice motivation that lasts! You will learn how to selected pieces, scales and etudes on your level. Based on your newly set goals, you will design your own custom practice schedule so you know exactly when and what to practice.
Module 2: Practice Techniques for Scales & Arpeggios
In the next three modules you will discover exactly what you need to do during your practice time to make the most out of every practice session.
In Module 2 I will show you all the practice strategies to practice scales and arpeggio's effectively.
If you practice scales and arpeggio's the right way, it can make an enormous difference in your intonation, sound creation and bowing techniques. The progress you will see from practicing scales only a few minutes every day will make you want to practice them more often.
You will also discover how much fun it can be to practice scales and arpeggio's, if you have a clear plan how to go about it!
Module 3: Simple Practice Techniques for Pieces & Etudes
In this module, I will share the techniques I wished I knew when I started to play the violin. I will show exactly how to go about practicing difficult passages, so that you can play them with ease – even in a fast tempo. You will learn the 4 steps to take when tackling a new piece, how to effectively use the metronome, how to go about practicing difficult bowing passages and more…
In this way you will learn to play your favorite pieces in a more engaging and effective way.
Module 4: Advanced Practice Techniques for Pieces & Etudes
The better you become at violin playing, the more advanced techniques you will encounter in your pieces.
In this module you will learn exactly how to go about practicing passages with difficult shifts, chords and double stops.
Learn the techniques so that you will nail those shifts and so you won't feel stressed each time you get closer to a difficult double stop or a chord in your pieces.
Bonus: Creating Lasting Motivation
In this bonus module, we will go over how to stay consistent with our practice and keep making progress in difficult times – especially on the moments that our motivation is fading…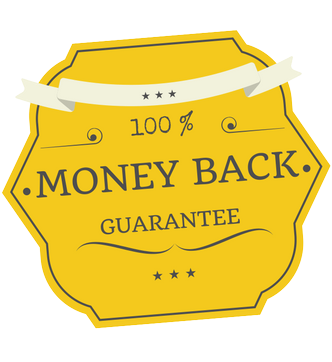 I've done everything in my power to make this the simplest and most fun way to learn how to practice effectively. I am convinced that my program will equip you with everything you need to get into a motivating and effective practice routine on the violin.
But it is important to me that all my students LOVE my lessons. So if you proceed with the course, practice with my guidance, and don't see any results, then you can email me within 60 days of purchase for a full refund.
If you're thinking …
"this sounds amazing but I'm

still not 100% sure

"
… keep reading!
You should give Practice Smarter 60 day risk-free shot if you're motivated by any of the following:
Using these

practice strategies,

I have:
✅ Learn to play violin concertos, Chopin nocturnes, songwriting, singing & guitar accompanying all in less than 3 years of practice

✅ Learn to play 6 instruments well enough to join a band & perform in under 1 year
✅ Become a professional violin player next to doing full-time university studies & a side-job

✅ Pass conservatory (European music school) audition with only 1 week of preparation
I say this not to brag because my accomplishments are relatively modest. After years of getting to know many extraordinary musicians, I have found that many achieved higher levels of playing in even less time!
I'm saying this because I believe you can do it too.
Are you ready to learn how to have more fun in your practice while being more effective?
Frequently Asked Questions
When does the course start?
The course starts on 31st October 2022 and lasts 4 weeks. After the course ends, you will have lifelong access to all lessons.
How much do I need to practice?
To get the most results out of this course, students should make time to practice at least 5 minutes every day. If you are able to make more time, 30 minutes would be ideal.
How long do I have access to the course?
How does a lifetime access sound? After enrolling, you have unlimited access to this course for as long as you like – across any and all devices you own.
Can I access the course on iPad / iPhone / Android?
Yes. You can access all lesson materials 24/7 across all devices.
What if I have any questions or problems during the course?
You're never alone in your learning! You can always send me an email with all your questions. Please use the following email address: support [at] violinspiration.com
I already have a violin teacher. Does this interfere?
Not at all! I've got students who already have a violin teacher and they benefit a lot from my courses. Your violin teacher is probably limited to 45 minutes per week – Practice Smarter, as well as the community group, is open 24/7. Our supportive community and resources will help you to get even more motivated to practice as well as cheer you up in your daily struggles. I'm sure your teacher will be able to see and appreciate your improvements!
What if I am unhappy with the course?
I would never want you to be unhappy! If you practice with all my lessons, and don't see any results, you can email me within 60 days of purchase for a full refund.