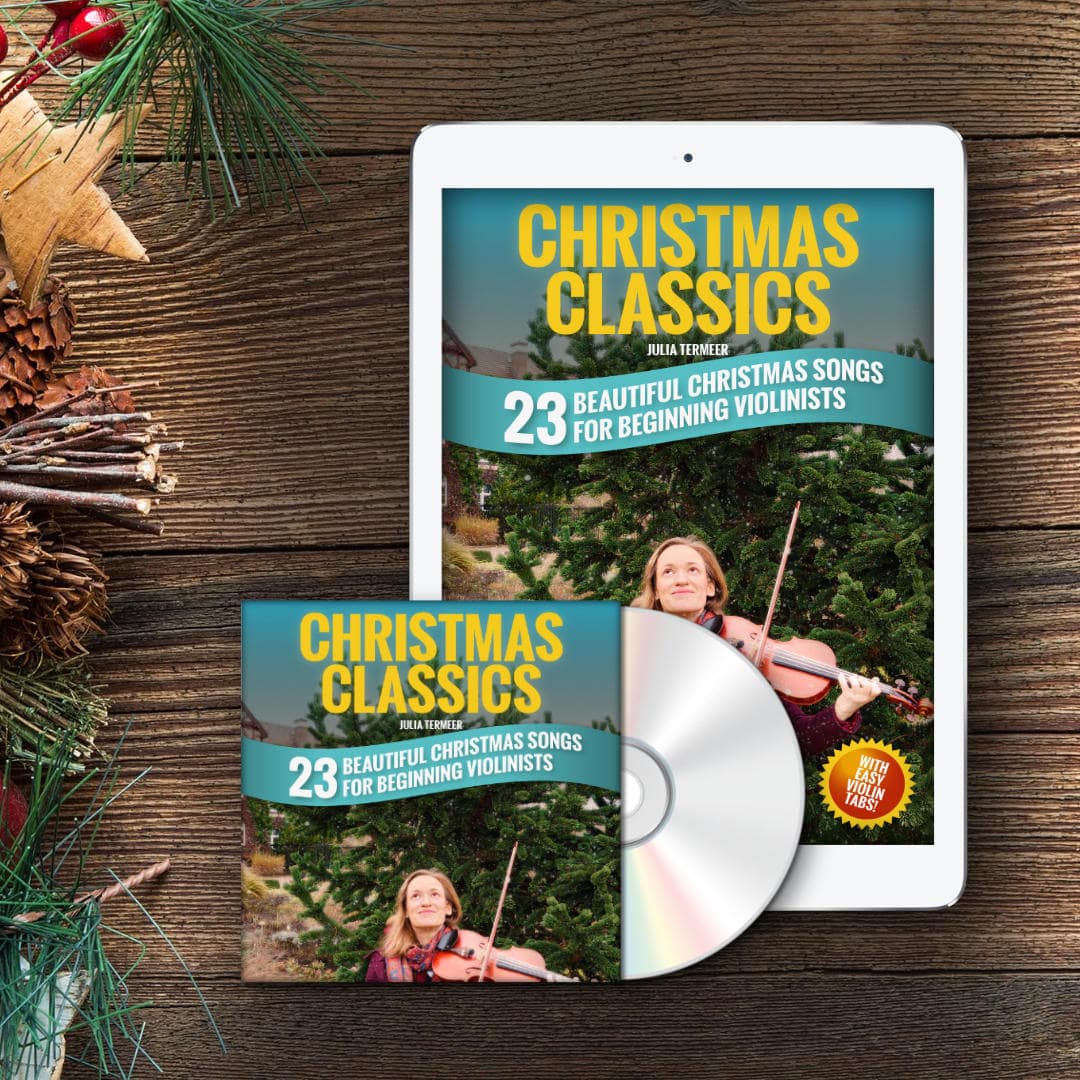 Christmas Classics – 23 Beautiful Christmas Songs (Piano Accompaniments Only – 20% OFF DEAL)
These are the 23 piano accompaniments (.mp3 files) of the book Christmas Classics for beginning violinists.
Important information:
This product only contains the piano accompaniments of Christmas Classics. It does not include the book. If you wish to receive the piano accompaniments with the book,  click here.
You can find a complete list of all MP3-files included here:
Enjoy practicing your Christmas songs with the accompaniments!