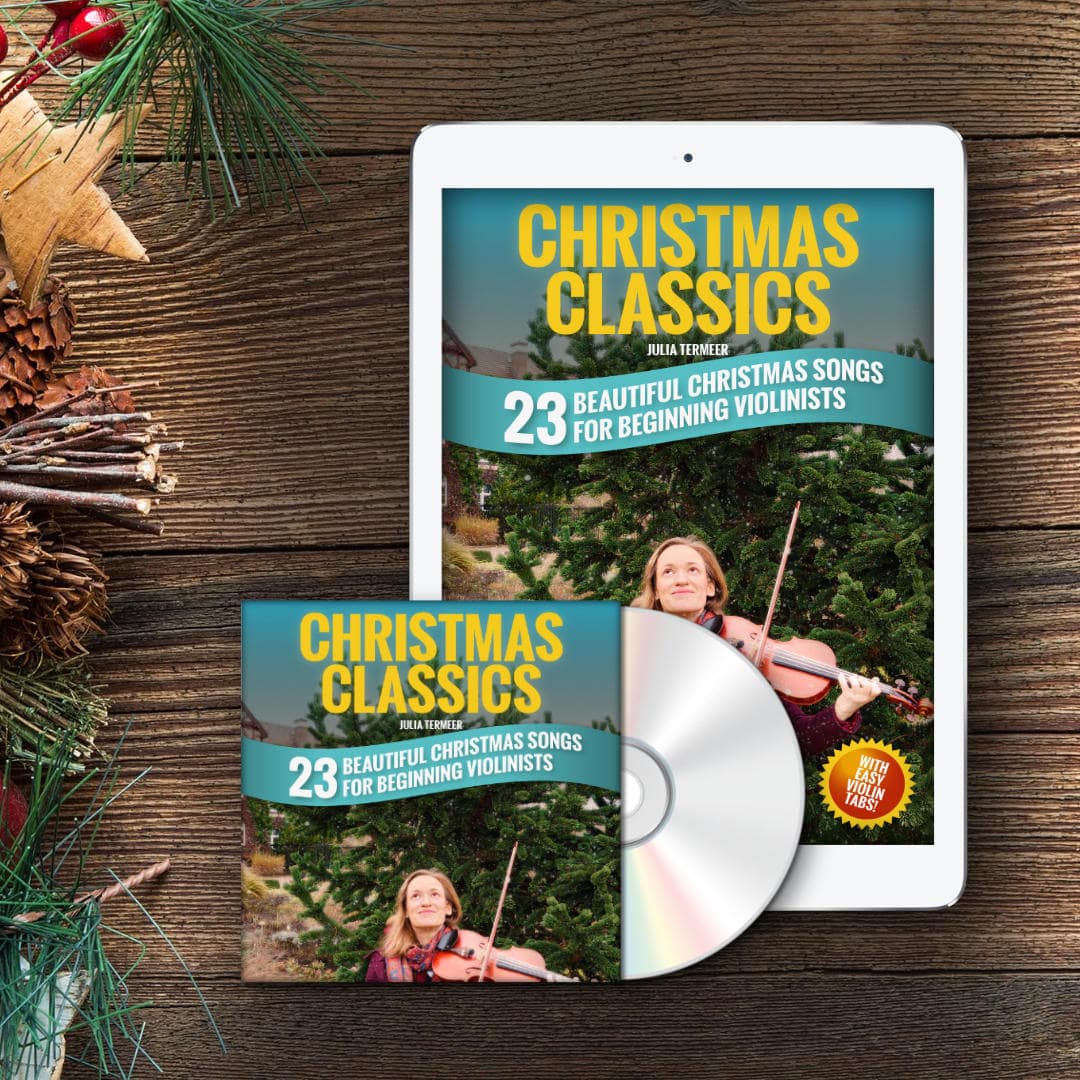 Christmas Classics – 23 Beautiful Christmas Songs with Piano Accompaniments for Beginner Violinists
$49.90
In this book you will find my 23 favorite Christmas Songs with 23 piano accompaniments (.mp3 files) for beginning violinists.
Level System
Every song is sorted by level of complexity. In this way, you can easily find songs that suit your level!
No complicated scales & time signatures
I personally arranged all songs, to be the easiest to play for beginner violinists. That means: no weird scales with low 4th fingers, and no difficult 6/8 bars and complicated rhythms.
Easy Violin Tab System
The book includes an easy tab system for violinists that didn't learn notes yet. You can find the string and finger number next to each note, so it will be even easier for you to read the sheet music.
Some of the songs that you can find in this book are:
Away in a Manger
Deck the Halls
Jingle Bells
Joy to the World
Ring Christmas Bells
With 23 beautiful Christmas songs, you'll be sure to find ones that you love.