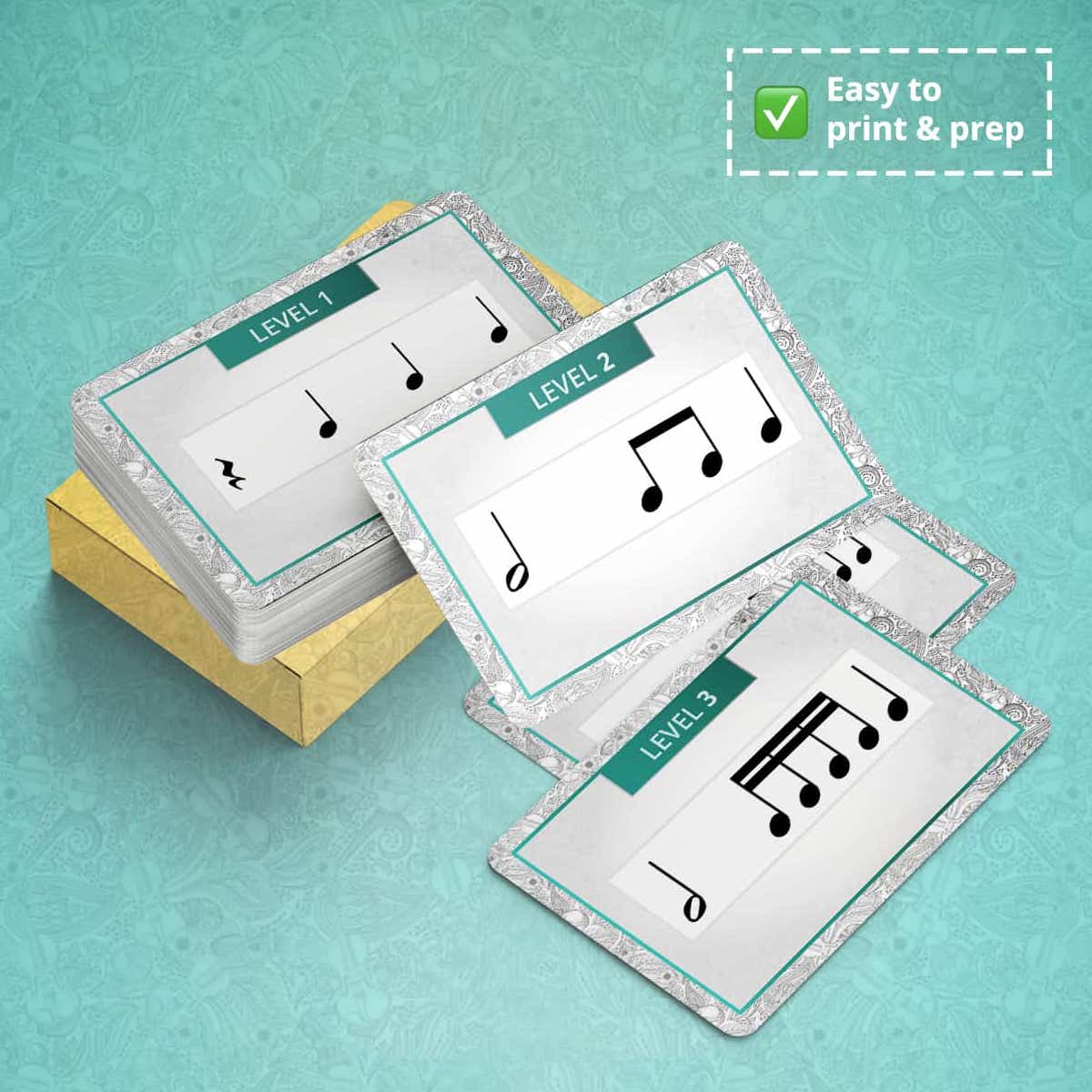 Rhythm Cards – Complete Set
With our printable PDF Rhythm Cards you can practice all the rhythms.
How to play the Rhythm Cards game?
There are many games to play with the rhythm cards. However, this is the most important game we recommend!
Basic game
Start the metronome at 60 BPM
Choose a random rhythm from the cards stack
Try to clap or play the rhythm
If you managed to clap the rhythm, place it to your right. If you weren't able to, repeat until you are able to. Try to finish as many rhythms as possible within a given time frame.
Advanced version
You can make this game more difficult by instead of clapping one rhythm at the time, choosing several cards from your stack, laying them in a row and clapping the rhythms behind each other.
How to decide on which level to play the game?
There are 10 levels of cards.
Level 1 (Absolute Beginner)
Level 2 (Beginner)
Level 3 (Improver)
Level 4 (Lower Intermediate)
Level 5 (Intermediate)
Level 6 (Upper Intermediate)
Level 7 (Pre-Advanced)
Level 8 (Advanced)
Level 9 (Very Advanced )
Level 10 (Expert)
Size of all cards: 213 MB.