Thank you for becoming a member of Violinspiration!
There is an e-mail on its way with the Violinspiration Songbook. 😊
It may take a moment for the files to get to your inbox. If you don't receive them after a few minutes, make sure to also check your spam inbox.
Meanwhile, you can support my work at Violinspiration by giving me a like on Facebook and/or following me on Instagram 😀
Click here to go to the Violinspiration Facebook Page
Click here to find my Instagram
Thank you!
Julia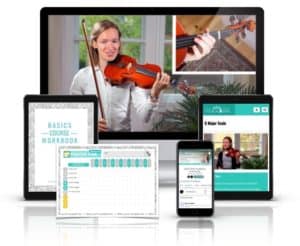 P.S. Julia's Violin Academy has officially opened! 🎉
The complete step-by-step plan to learn the violin, that will provide an easy and fun way to learn with songs, personal feedback from me and access to a supportive community that will give you EVERY step you need to take to get from a beginner to advanced level of violin playing.