Get My FREE Contact Point Guide to Achieve A Beautiful Violin Tone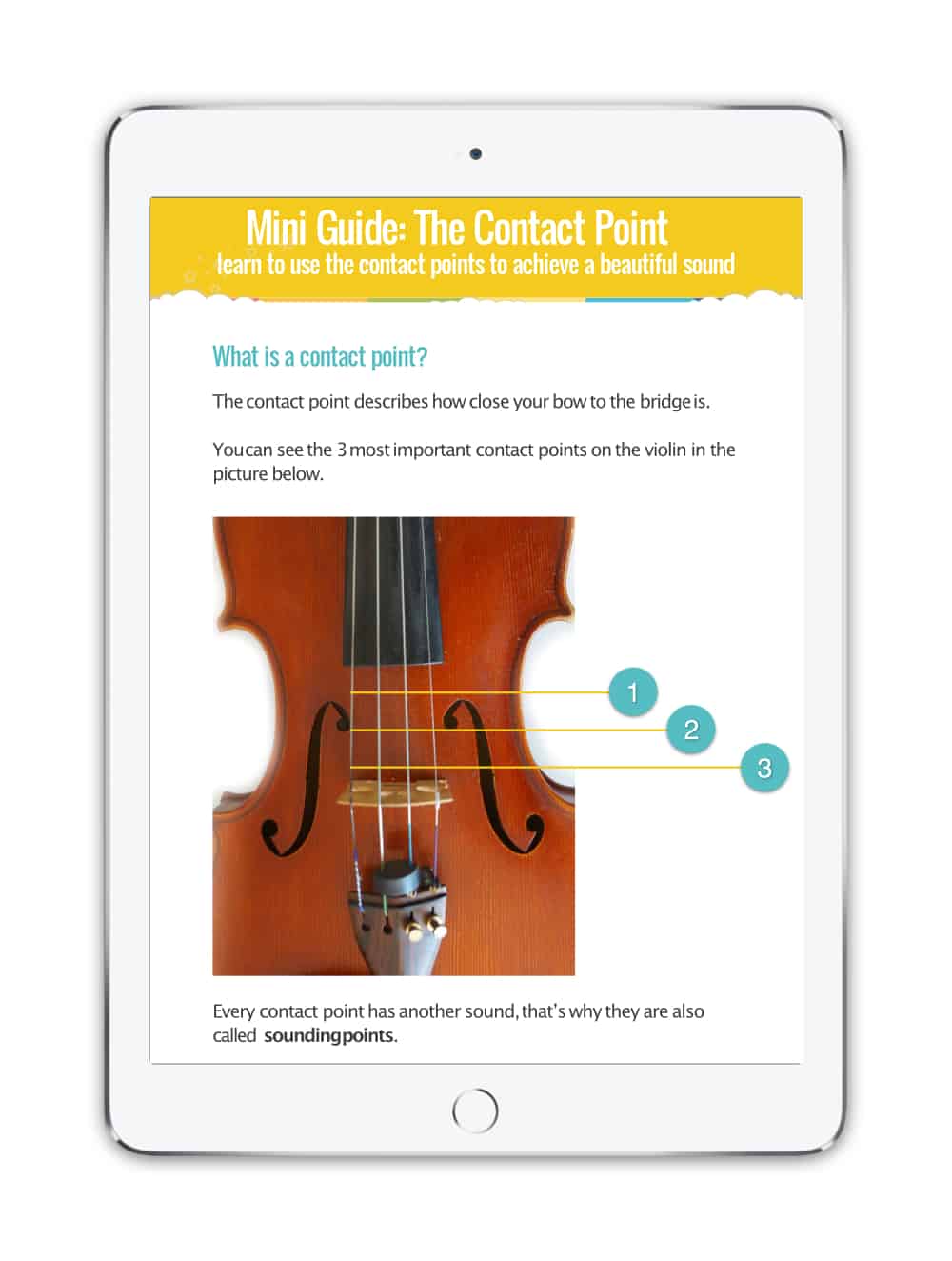 Contact Point Guide [PDF]
What Followers Are Saying
Julia's violin teaches me songs and how to and inspires me keep on playing and don't give up

Matthew Caballero

2 years ago

She is awesome! Gives you practical steps to help you practice!

Melinda Hargett

2 years ago

I am 54 and have always loved the sound of the violin and only ever dreamed of being able to play, but now thanks to this great person I can and am learning the violin. Thank you.

Very lovely starting point if you're a beginner violinist and want to learn and develop your skills quickly. I find Julia of tremendous help during my practice and although I've only had my violin for less than a week, I'm very proud of my unbelievable progress which I owe a lot to her neat way to explain things in her fabulous videos.

Melissa Wonderland Quibble

2 years ago

Hi all Julia is one Of the best violin tutor on line very simple explain always touching the Beginners problems .
She can solve it with simple way . Good luck Julia and thank you for everything you offered

I love the way Julia explains how to play the violin! She is very precise and entertaining!

I'm relearning violin after a decade of not playing and have found these lessons to be the most helpful I've found so far. Thank you!

Awesome teacher!
I am beginner and her videos and books are so useful
Thanks a lot, Julia

As a "late starter" and beginner working entirely online without a teacher I find Julia's lessons very helpful and encouraging. In the online world where we are bombarded by child prodigys and amazing violinists it's easy to loose hope. I really enjoy her sunny and happy personality...
Achieve a beautiful sound on your violin