As a violin teacher and violinist myself, I know that it is possible for anyone to learn how to play the violin.
With this website, I want to inspire you to learn the violin!
Many people think that you need to start practicing when you're 8 years old in order to ever learn violin. And that if you start later in life that it's too late. Especially if you are above 80 years old, it's too late, right?
I want to prove you that that isn't true.
Not only that: I want to show you how you can still become pretty good at it… (and I will show you how to, of course!).
…that's it's not only never too late, but that you can even have years of fun playing music ahead of you.
…that you are going to meet amazing people on your learning journey.
… and that with regular practice & motivation, you will be able exceed your own (and everyone else's) expectations!
About Julia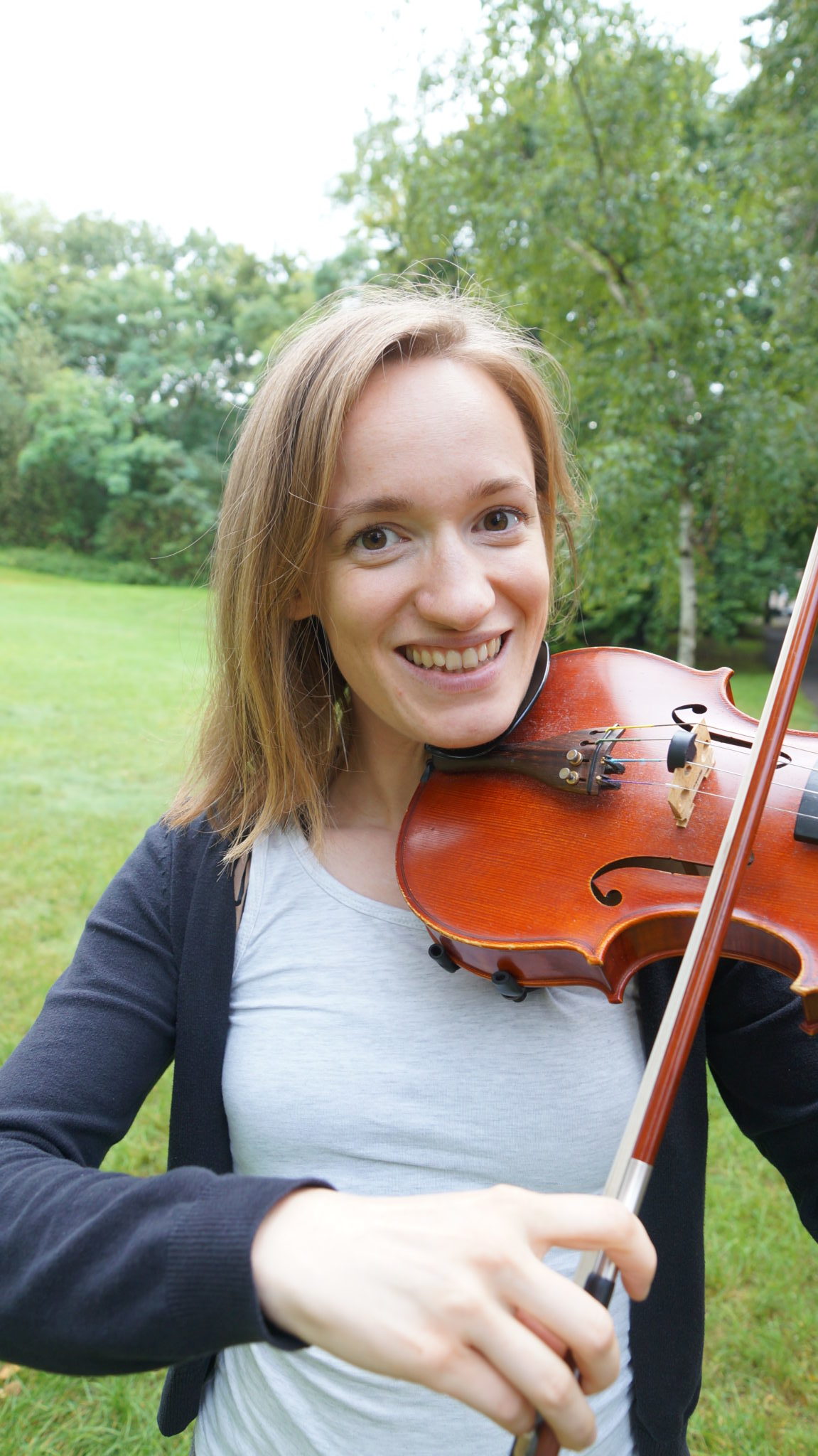 Growing up with 2 music teachers as parents, music was always a big part of my life.
As long as I can remember, I have been playing music!
I play as a professional folk/improvisational violinist in several bands and especially love to teach.
This website is my big passion project: I love creating new videos and books to help others learn the violin.
What motivates me most is to read the e-mails and comments of the  visitors and members of my website. It feels amazing to be able to support people from over 100 countries to learn to play the violin!
Some random things about me
In my eyes, you don't have to play perfectly in order to enjoy music. I believe music is there to bring joy and connection to our lives. And, that anyone can experience this power of music, whether you are an advanced player or an absolute beginner 🙂
Also, I believe nobody is ever too old to start playing the violin. I taught many people that started to play after retiring and I LOVE doing so! I get inspired by the courage & energy of the "older" students every day
I taught myself how to play the guitar and the piano (and even the singing saw!). So I know what it's like to learn an instrument online!
I'm from the Netherlands but I live in Berlin (Germany) now. I still cycle everywhere I go. Even when I'm buying groceries.
SaveSave
SaveSave