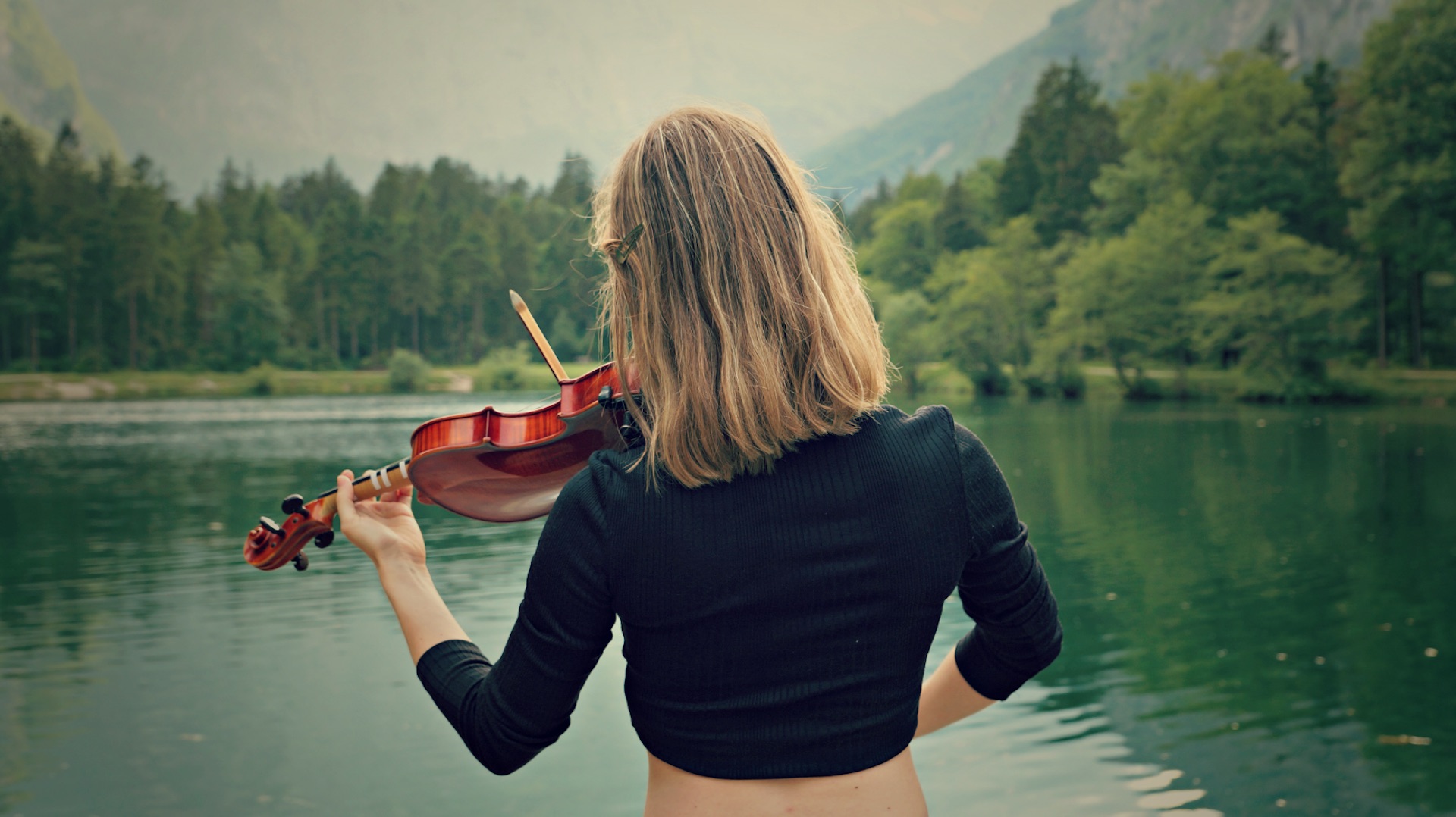 About
Am I too late
to learn
the violin?
The biggest Myth about Learning the Violin
Many people think that you need to start practicing when you're 8 years old in order to ever learn violin. And that if you start later in life that it's too late. Especially if you are above 40 years old, it's too late, right?
But not only that. You can still become pretty good at it! I'll show you…
I want to inspire you to learn the violin!
Hi there, I'm Julia
I'm the founder of Julia's Violin Academy and author of The #1 Amazon Bestseller "The Ultimate Songbook for Beginner Violinists". Also, I am the creator of this website, Violinspiration.com!
I Am Here to Help You Learn the Violin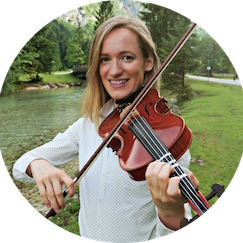 When I first got my hands on a violin back in 1999 I never knew that this magical instrument would become such a big part of my life!
Today it is my mission to help adults to learn the violin with simple, step-by-step lessons!
So, how can I help you?
As an adult, it is challenging to learn the violin in a world where violin methods have been tailored to teach kids for 100+ years.
That's why this website and ALL my teaching methods are tailored to  adult beginners.
No matter what age you are, you have a huge potential to build musicality.
But you do need to create the right setting in order for your musicality to shine through.
That is exactly what my mission is: to create not only a learning method, but also an environment that helps & encourages adult violinists to learn.
I understand that getting a better violin player is not only about "having a piece to practice".
It is about so much more than that!
Such as:
Getting into a regular practice habit
And how to make it so much fun that you actually want to stick to it.
Practicing pieces & exercises that are building upon each other.
So you will actually learn and implement new techniques with each piece you play. 
Overcoming your insecurities
No, you're not "unmusical" or "unable to perform". You just need to practice playing in front of others & allow yourself to fail over and over, until you get it right!
Getting the information you need (but not more than that!)
Many teachers think that showing off how much they know will help you learn. I understand the simpler, more practical and easier to implement the instructions are, the better!
Learning & playing together
Nothing is more fun than learning in a group: you get motivation, support new inspiration and so much more! In Julia's Violin Academy I bring adult violinists together to play and practice in daily live practice sessions!
So this is exactly what this site will help you with: simple, to the point violin lessons that are fun to follow and that will help you improve in all aspects of your playing.
But who am I to tell that my lessons will help you?
The quality of my violin lessons can only be measured by YOUR progress!
Every single one of my lessons is created to help you improve in the easiest, most direct way possible.
So why not give them a try? You might just get amazed with the new skills you will acquire!
4 Fun Facts You Didn't Know About Me
How I can Help You on Your Violin Journey