In this article, I would like to tell you about modern violin music, how it uses the violin, and provide you with many listening examples so you can discover new sounds and maybe also new ways you can play the instrument.
Are you curious about it? Read on to find inspiration and beautiful tunes from different genres!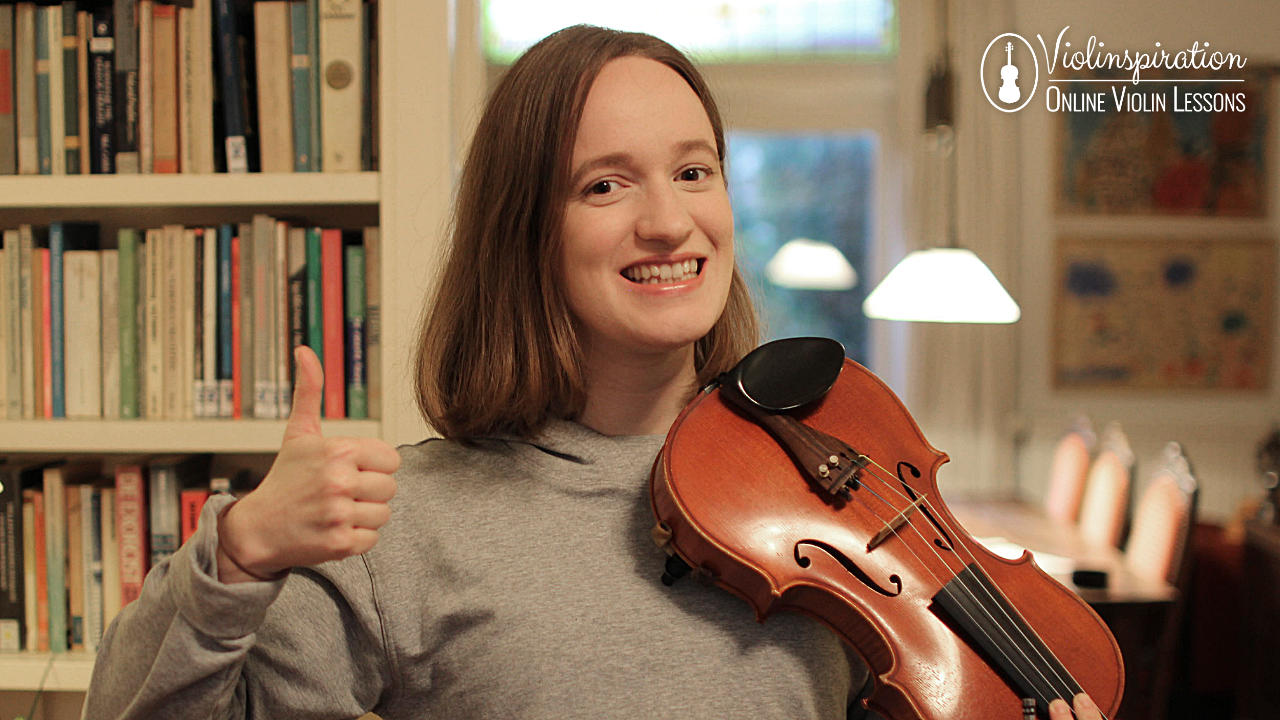 What is Modern Violin Music?
Modern violin music is the music composed at the end of the 20th century up to this day. However, when we're talking about the continuation of classical music and not pop, we usually refer to it as contemporary music.
Violin is mostly associated with what is called classical music, probably because of its significant role in the orchestra. But the violin is an important part of folk music too! Throughout its existence, it has appeared in most genres, and it is used today in pop, rock, metal, electronic music, etc.
The violin is used more often than you may think. Maybe sometimes you didn't even notice a violin part in some piece. Most probably it's because it was used in the background to accompany the band, mostly as part of a violin or string ensemble. However, there are several well-known performers, either solo artists or members of music groups.
How Violin is Used in Modern Music?
In modern music of any genre, the violin can get a short solo during the piece, or be used as a background. Also, you may find covers of popular tunes on a violin and interesting contemporary compositions that put solo violin or a string ensemble in the first place.
How the Modern Violin Music Differs From Classical Music?
The technique is mostly the same in modern and classical music. There are however various aspects that make the difference:
In modern music, the violin will usually either do some fills, accompany or play solo for a moment but it's very rare to play for the whole duration of the song.
Sometimes, you'll only get the chords and the melodies instead of the full score.
The songs are simpler than classical pieces, for the most part. Also, the instrumentation is radically different, guitar and drums are a staple.
Slurs and various folk-oriented ornaments are more acceptable.
Modern violin music is either played with a pick up in an acoustic violin or with an electric violin
Effects such as delay, octaver, distortion, etc. are common.
Also, it will be a much more acceptable option to play such songs at a party 🙂
Without further ado, let's listen to some examples!
What Popular Songs Have a Violin?
First, let's have a closer look at pop music.
In 1966 The Beatles released their album Revolver which started their experimental phase. "Eleanor Rigby" uses a double-string quartet arranged by George Martin.
"Dust in the Wind" was released in 1977 by progressive rock band Kansas. This piece became their most well-known song. It has a wonderful solo by Robby Steinhardt, who also played the viola.
"Come On Eileen" is a song by Dexys Midnight Runners released in 1982 that has some Celtic-influenced solo.
Next, one of U2's more recognizable songs, "Sunday Bloody Sunday," with its militaristic drum beat and anti-war message.
On the debut album of Taylor Swift, you can find "Our Song," with some country influences, thus violin fits perfectly in the intro!
"Rather Be" was released in 2014 and became a viral video on YouTube. A song by electro-pop/house band Clean Bandit, it has a classical style violin on the intro and chorus, as well as a string section.
If you'd like to learn the violin part of "Rather Be," check out my tutorial and play-alongs here!
Below, you can buy the sheet music for the characteristic violin part.
If you like pop and rock repertoire the most, I suggest you check also the works of David Cross, Eddie Jobson, Anna Phoebe, and Warren Ellis. Sheet music will be hard to track down but you can always work with your ear as much as possible!
Dubstep
Dubstep comes from electronic dance music and became very popular thanks to Lindsey Stirling and her compositions. Check out her biggest hit "Crystalize."
Violin in Modern Music as an Accompaniment
Usually, other instruments accompany the violin but in modern music, it can be the opposite.
Disco
Before the advancements of synthesizers, if you wanted to put some strings on your song, you had to bring a string section. That changed as synthesizers started producing believable string section sounds, so the cost of producing an album became more manageable. There are several examples of violins in the background (real or not) in the most unlikely places.
I'm sure you think disco and fiddle is a weird combo, however, you will be surprised at how many violin melodies there are in many well-known songs.
"Stayin' Alive" by Bee Gees is one of the most well-known disco songs. Listen to it carefully and find the violins in the background.
Let's not forget "Love's Theme" by Love Unlimited Orchestra, one of the most influential disco tracks, recorded with a full orchestra. One of the first disco tracks to hit No. #1 on the Billboard chart!
Rock
The same methodology, using a string section as accompaniment, was also used in rock. Early progressive rock bands started using non-standard instrumentation, such as Ian Anderson playing the flute on Jethro Tull. David Cross, the violinist of King Crimson appears on three of their albums. Here you can listen to their piece "Starless."
Experimental Music and Metal
Violin can be heard in other experimental bands such as Tuxedomoon and The Moody Blues. Naturally, metal bands used similar techniques, with bands such as Skyclad, My Dying Bride, and more recently Ne Obliviscaris.
Of course, rock and pop violin owes a lot to blues, as does every modern genre. While jazz violin was not as common, it slowly started being used more and more since the 1920s.
Classical Music Played Differently
Of course, this article would have be incomplete without a mention of Vanesa Mae. A very famous violinist during the 90s, she started releasing pop songs that had heavy use of the instrument. Her breakout hit was a cover of Vivaldi called "Storm."
Still in the theme of Four Seasons, there's Max Richter who recomposed Vivaldi's most famous work.
Modern Violin Repertoire a.k.a. Contemporary Violin Music
If you're interested in modern repertoire, and the new techniques that are used, you should check out some concertos that were composed in the last 50 – 60 years. Some suggestions would be:
Philip Glass – Violin Concerto No. 1,
Krzysztof Penderecki – Cadenza for solo violin,
Mieczysław Weinberg – Violin Concerto in G Minor
Einojuhani Rautavaara's final works composed for and performed by Hilary Hahn.
What Are Some Popular Pieces Arranged for the Violin?
If you go to YouTube, you'll find numerous songs covered by violinists from all genres.
Here's my cover of "Let it go" from the movie Frozen:
Click here to view the tutorial in my Video Lessons library. Here's the sheet music:
Next, there's a cover of Michael Jackson's "Thriller" using lots of violins!
I'd like to provide you with as many different tunes as possible, here's a cover of Björk's "All is full of Love" that heavily uses real strings.
Bonus: Modern Compositions for Baroque Instruments
Have you heard of any modern Baroque pieces?
Here's one for a string quartet:
And, here's one for a Baroque violin and a harpsichord:
Both pieces that you can listen to above were composed by modern composers but specifically for Baroque instruments.
Sheet Music for Modern Violin Music
Now, how can you find sheet music for popular tracks? That's a tricky subject. Trying to simplify it as best as I can, due to copyright laws it's not as easy, as it is with classical music where usually copyright has expired. Also, copyright laws are not simple, differ from country to country, and there are other complicated issues (such as the difference between composer/songwriter, performer, and arranger). So long story short, scores for modern pieces are usually not available for free.
However, there are some things you can do! Besides playing by ear your favorite modern tunes, you can check out my video tutorials where I explain how to play various popular pieces. If you wish to get your copy of the sheet music, you can do so through Musicnotes (a link is always under the video). Alternatively, you can check here for which pieces there's free sheet music available.
Conclusion
I really hope that this blog post gave you new ideas on how you can use your violin and which pieces you could learn. My choice of pieces is of course subjective and there are many other modern pieces composed for the violin or using it among other instruments, so feel free to add your ideas in the comments below!