Download violin sheet music arrangements for all levels of the Legend of Zelda Games.
Some of you might know that I loved playing the Legend of Zelda games. The last game, Zelda Breath of the Wild was legendary. The excitement of exploring this new universe, solving fun puzzles and quests, understanding more about the story every step along the way… I was totally hooked on this game!
There is just something about playing the songs on the violin that makes you feel transported back into the magical world of Zelda.
I also love helping all my regular followers and readers with new, exciting violin sheet music and tutorials to keep all of you motivated to practice.
That is why I decided to take a few days to create easy arrangements for some of my favorite songs of the Zelda games that any violinist can play on their violin!
To find all the Zelda violin sheet music I created, just scroll down to find your favorite tunes!
Violin Sheet Music of the Zelda Games
Here is the Legend of Zelda violin sheet music. The songs are in order of difficulty, so there will be fun sheet music to practice with for each level! The arrangements for the beginner songs are by me and include fingerings that I recommend using. Violinists you may already know – Taylor Davis and Lindsey Stirling are playing the intermediate tunes. Below you can get the exact sheet music they are playing. Let's get started!
Zelda Violin Sheet Music for Beginners
1. Zelda's Lullaby – Violin Sheet Music
This is one of the first pieces I arranged for my website and YouTube channel. At this time, I had about ten regular followers, and I was positively surprised if someone found my video.
Meanwhile, the video got a lot more popular. It seems it was not only me who would love to play the music of the Zelda games.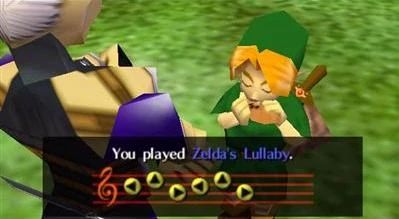 This is probably the easiest sheet music for the Zelda games, so it would be perfect if you are new to playing the violin!
You can find the sheet music of Zelda's Lullaby here:
2.  Lost Woods (Saria's Song) – Violin Sheet Music
I first heard this fun, playful and magical song in Zelda Twilight Princess.
In the last Zelda game at the time of writing this post (Breath of the Wild), there were lost woods again, but as far as I remember this song, unfortunately, did not return in the game.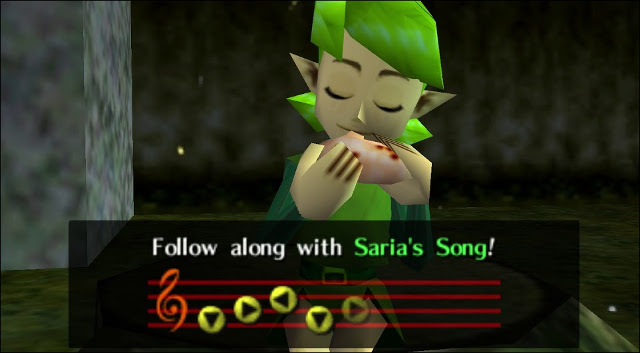 This is an easy arrangement that anyone can play, even those who have only been playing for two months!
My hope is that this easy violin sheet music will help you learn this fun Zelda song on the violin.
3. Overworld – Legend of Zelda Main Theme Violin Sheet Music
The Overworld is the main soundtrack of the Zelda games. As far as I remember, you will find this music in each one of the Zelda games.
Here is an easy violin sheet music arrangement for this epic Zelda song:
It has quite a few challenging parts: runs, triplets, and a pretty difficult key signature. Here are a few tips so you can practice this song more easily:
make sure that you play a low first finger on the E string
practice the runs in the sheet music slowly and gradually increase the tempo
take the most difficult parts out and practice only these bars, before playing through the entire song
you can not use the open E string. Instead, use the low fourth finger on the A string.
This is a great Zelda arrangement for improving players, who cannot play in higher positions yet, but still want to practice more complicated positioning like low first and fourth fingers.
If you would like an additional violin tutorial on this tune, please let me know in the comments. I would be glad to make a tutorial if any of you are interested!
Zelda Violin Sheet Music for Intermediate Players
4. Gerudo Valley arrangement of Adam Gubman
For intermediate-level players, here is a fun arrangement of the Gerudo Valley song of Zelda, arranged by Adam Gubman with Taylor Davis playing.
The violin sheet music features many high positions and quick sixteenth runs – excellent for any violin player looking to challenge themselves!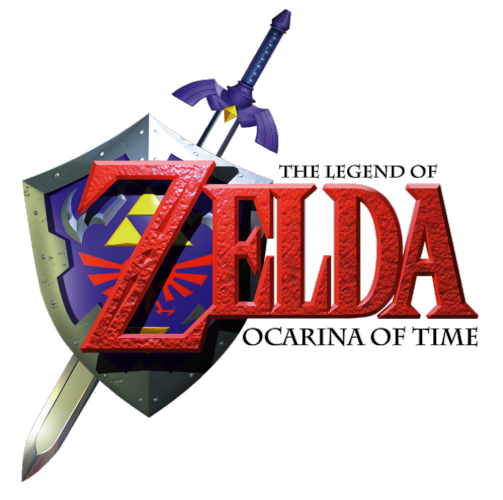 5. Zelda Medley of Lindsey Stirling
Another fun arrangement for intermediate-level players who want to challenge themselves is the Zelda Medley of Lindsey Stirling!
This Zelda Medley combines many of the most popular Zelda tunes into one fun violin sheet music arrangement.
Orchestral Zelda Music
If you are still reading this post, you are probably a Legend of Zelda and violin lover like me.
In that case, I am quite sure you would also love to see this: an orchestra playing Zelda songs!
Final Note
I hope this post and the sheet music arrangements give you inspiration to practice some of the fun songs the Legend of Zelda games have to offer!
Next to practicing your Zelda songs, don't forget to always supplement your daily practice session with scales and technical exercises. Doing so will help you achieve a beautiful sound – not only when playing the Zelda songs but also when playing everything else!
If you are looking for solid scale practice routine, you can find the top scales I recommend to practice here.
Be sure to download this free practice plan below to help organize which songs, scales, and exercises you will be working on.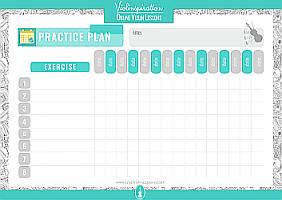 Fillable Practice Plan [PDF]
Enjoy your violin practice this week!