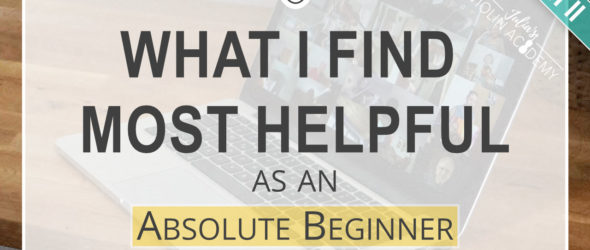 https://violinspiration.com/wp-content/uploads/What-I-Find-Most-Helpful-As-An-Absolute-Beginner-Part-II.jpg
This article is written by Gregory, member of Julia's Violin Academy
Last time I wrote about several items that I have found to be most helpful to me as I continue my journey learning to play the violin at  Julia's Violin Academy (JVA). To recap, previously I discussed how practicing regularly, developing meaningful practice plans, doing hand exercises, using a tuner, and asking questions has helped me tremendously with my nascent playing abilities. Today, I would like to share with you some additional items I have found useful. This list is by no means exhaustive but rather more of a tool bag of techniques, tips, and exercises that I continually add to and incorporate into my practice plan.
Use a Straw
I have a sneaky feeling that bowing straight is one of those skills that I will always be working on to improve. Since I don't have a mirror that is readily available while I practice, another student mentioned to me during a sprint practice session that I should try using a straw to help me bow straight. Simply take a drinking straw and bend it into three equal lengths at 90 degree angles. Insert the ends of the straw into the upper F-holes of the violin. Keep the middle portion of the straw above the strings and parallel to the body of the violin. Now you have the option of either playing between the straw and sound post or playing above on the other side of the straw. It does affect the sound quality somewhat but you will certainly be aware of when you are not bowing straight as you will bump the straw.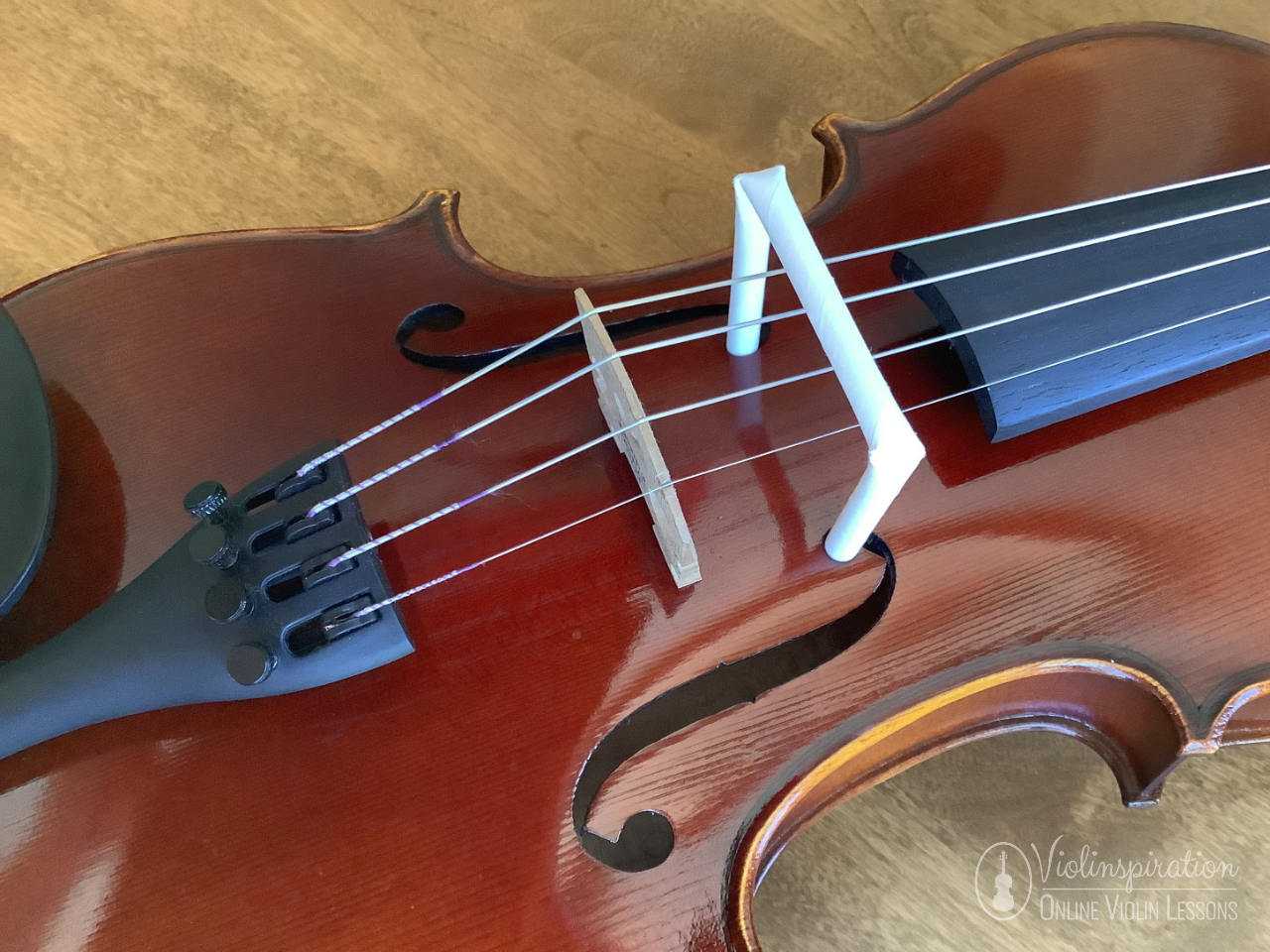 Record Videos of Yourself Playing
Sometimes I record myself playing during a practice. However, my reasons for recording myself go beyond submitting a piece of music for feedback. For example, I can replay the recording next to a tuner to determine if I am playing in tune throughout the entire piece or having trouble with particular notes. Also, any bowing deficiencies become easier for me to identify. All this is useful knowledge when you go to make your practice plan. Of course one of the best reasons is whenever you need a pep talk, take a moment to see and hear how much better you have become over time.

Scales Can Be Fun
Although practicing scales is important, there seems to be a myriad of feelings about actually practicing them. I suspect that playing scales can be tedious for some while others can play them for the entire practice session without a pause. I feel fortunate that I tend to fall into the later category when it comes to practicing scales. However, if I didn't vary how I play my scales I might quickly tire of them. So, in order to keep myself motivated I have incorporated as many different techniques into practicing scales as I can at this point. For instance, I might play for a while while watching the tuner closely in order to improve my intonation. Once things sound right then I start incorporating different bow strokes and other bowing techniques into my playing. Your creativity will increase as you learn new techniques.
Hand Exercises
I mentioned this last time but I can't emphasize how much this has helped me with my stamina and fine motor control. I even started to include exercises for my playing hand as well as my bowing hand. As I learn new exercises for my hands I add them to my practice plan and by doing this I believe my playing has become smoother and more controlled. If you're short on exercises for your hands, join a sprint practice and ask other students for some ideas, you won't be disappointed.
Each week my personal list of tips, tricks, and techniques grows. Now, after about four months of playing, I have reached the point where I can start tailoring my practice plan to address areas I want to improve with specific exercises.
See you at the next sprint,
Gregory