Today I'm sharing Pirates of the Caribbean violin sheet music with you. He's a Pirate is the theme song you know from this iconic Disney movie. It's so much fun to play, even if you're just a beginner!
On this page, you can watch my tutorial for this song, get a few tips for playing it, and you can even buy the sheet music. I wish I could share the score with you for free, but due to copyrights, my easy arrangement is available to buy on Musicnotes.com.
I'll make it easy for you to learn this exciting song. Let's dive in!
Video Example for He's a Pirate
First, have a listen to my video example and observe how I play this piece in two different speeds (90 and 160 bpm)
What notes are in this song?
To learn He's a Pirate, you'll use notes on the G, D, and A strings. My arrangement is in the key of G Major, so there is just one sharp – F#. It also means that the second finger is high on the G and D strings but low on the A string.
Before learning to play the piece, have a look at the G Major fingering chart and download the free exercises below: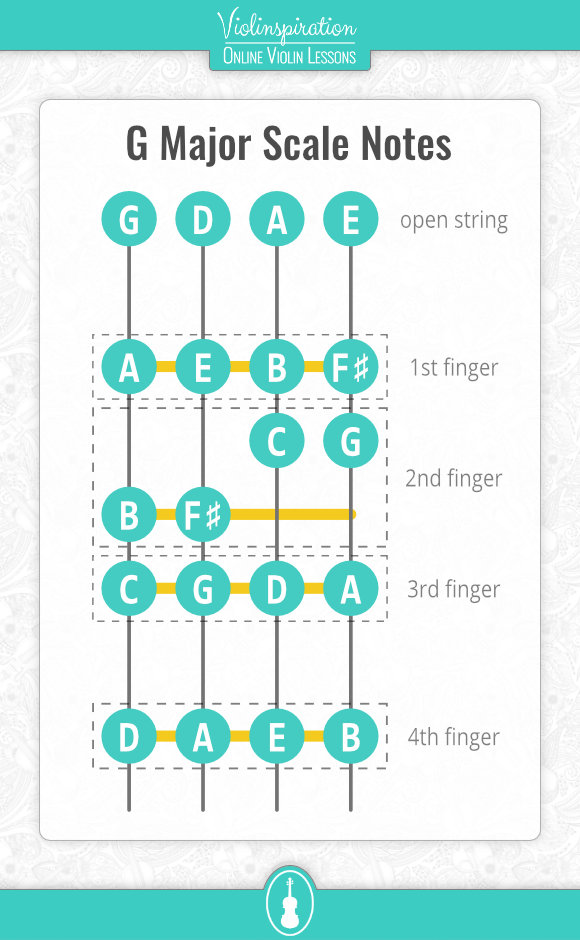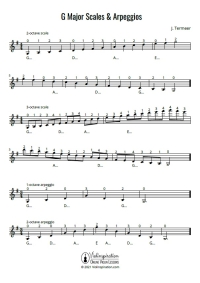 G Major Scales, Arpeggios
and Bonus Exercises
How to play He's a Pirate
Grab your violin, bow, and sheet music. Learn how to play He's a Pirate with me!
In my teaching video, I show you how to learn this song in three parts. Be sure to master the first part before moving on to the second, and master the second part before going on to the third part!
Part One – bars 1 – 5
Part One uses the note A, played with either the 4th finger on the D string or as the open A string. The fourth finger on any string is the same note as the open string to the right of the one you're playing on. It's up to you to decide if you'd prefer to use the fourth finger to play the A note or use open string A.
Many beginners have a hard time using their fourth finger because it's the weakest and shortest on the hand. It takes time to build up strength in your fourth finger. If playing open A feels better for you, then play it that way! In my video, I share both options with you.
Part Two – bars 5 – 9
If you haven't mastered Part One, pause the video and keep practicing! It's also very helpful to purchase the sheet music to see exactly what notes you'll be playing. I wrote finger numbers (violin tabs) in the music so you can see the string and finger number for each note.
Part Two is very similar to Part One, it repeats the main theme of the piece, but has a slightly different ending. Remember to play the last note – E, which is a half note – in its full length.
Part Three – bars 9 – 17
After mastering Part Two, you can learn Part Three!
This section goes onto the A string and uses a low second finger to play C natural. If you've never played a low 2 before, your second finger will sit right next to the first finger, instead of leaving some space between them. You can see exactly where I place my finger in the video!
To master playing this part, practice quick changes of the first finger between playing on the A and D strings (B and E notes respectively).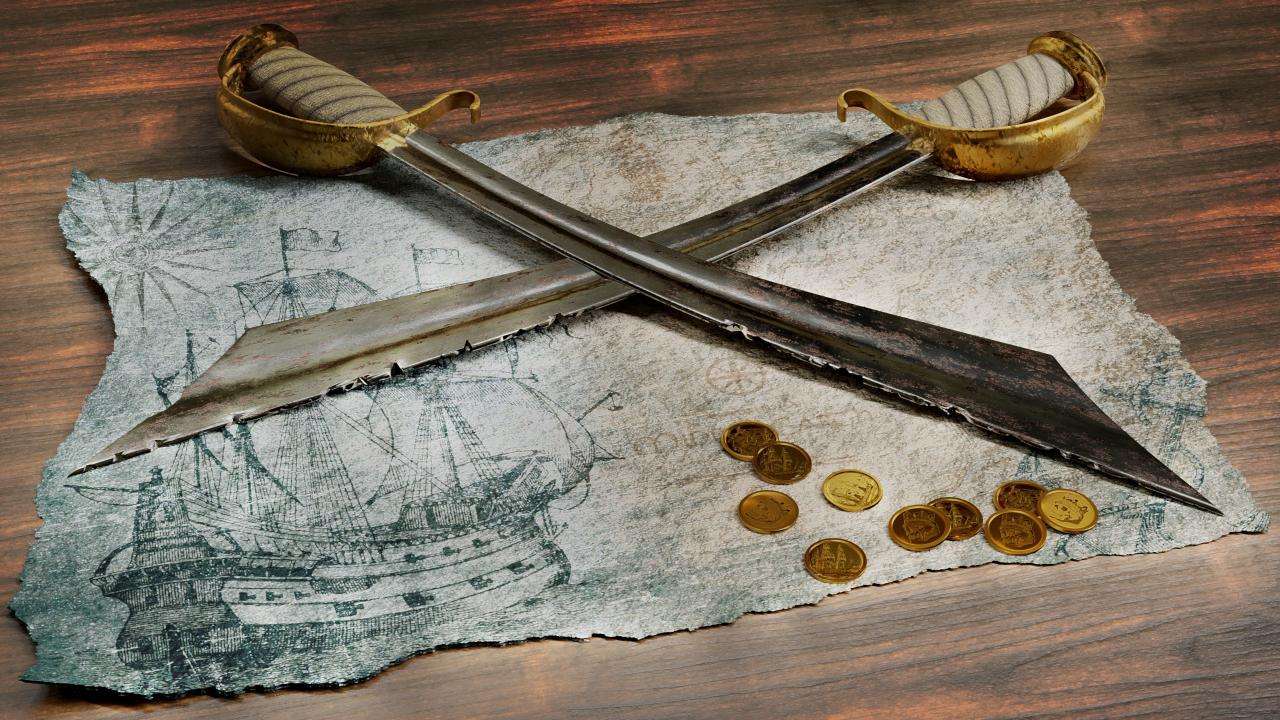 What skills am I learning?
Détache bow stroke
In He's a Pirate from Pirates of the Caribbean, we play with a bow stroke called détache. This means each note is played separately (no slurs), and a bit detached. Watch my video tutorial or the play-along video to see and hear this bow stroke in action.
Accents
This song gets its fun sound from accents! We play the first beat of every measure heavier than the rest of the notes in the measure. If you can play the song while bobbing your head, you will have really mastered it!
Take it a step further
Does this song feel too easy? Try adding some vibrato! This makes the music sound extra fun and impressive! You can learn the basics of vibrato here.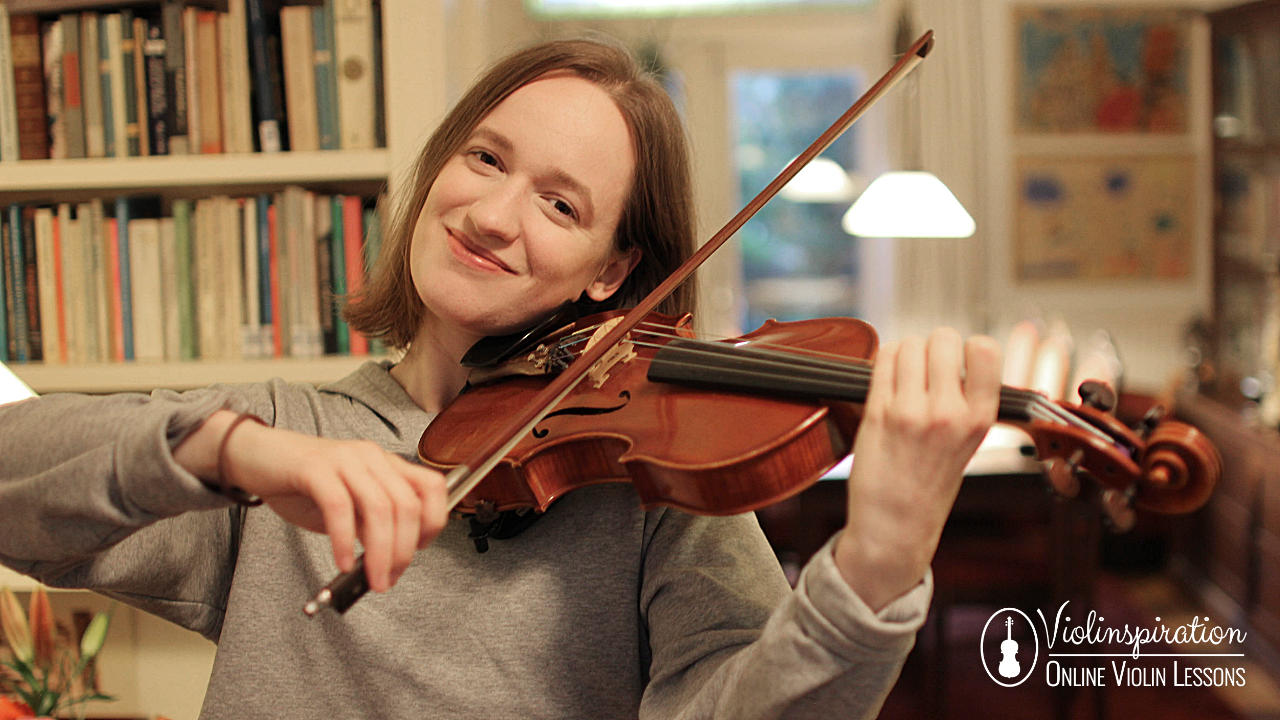 Play along with me!
In this video, I play He's a Pirate both at tempo and slowed down. If you're still learning, you can watch this to memorize where all the notes are on the violin. You can also play along with me. Have fun!