Jam sessions are one of the best ways to improve your skills as a violin player and you will have a great time playing with other musicians. On the other hand, joining your first violin jam session can be a nerve-wracking experience! The fear of feeling left out, playing the wrong notes, and not knowing the common jamming conventions, will be at the forefront of your mind. However, there are some things you can do which will make you best prepared!
I played at jam sessions on places all over the world and had a great experience meeting new musicians and learning new skills along the way. That is why I decided to create this easy guide with jamming tips for violing beginners so you can be best prepared for your first jamming experience!
The bottom line is: please don't be scared to play with others! Many violin players who went to their first jam session realize that musicians are a lot nicer than you would expect. 🙂
I hope this guide will help you have a great experience at your first jam session, so you will want to keep joining other sessions again and again!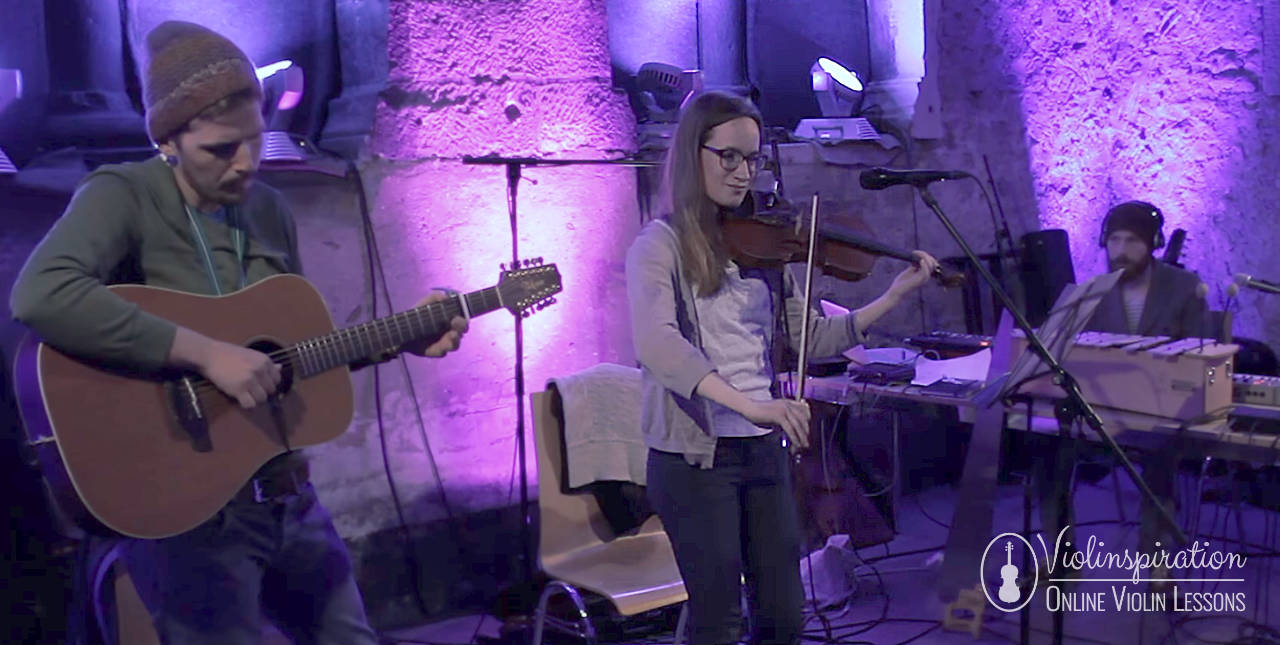 How to Find Jam Sessions
The first step to playing at a jam session is making sure you will find a local jam group! Finding one is pretty easy in most cities.
First of all, you could use Google. Type "jam session" and your local city name into the search box on the Google website. You can also try to add any additional search queries for jams that are most suitable for violin players like "folk", "bluegrass" and "gypsy."
Also, be sure to try to find any local musician groups on Facebook by typing the name of your local area + "musicians" in the Facebook search bar. In these groups, you can ask group members if they can recommend any jam sessions to join.
If you don't find any jam sessions online, music stores employees are your best friend! Take a trip to your local music store and ask the employees or even other customers if they have heard about any local jams. Most musicians will be happy to let you know about any jam sessions in your area.
How to Prepare for a Jam Session
Watch the Jam Session as a Listener
In at least a few weeks before joining the jam session as a player, go and watch the session that you plan to attend. You can even bring a friend to increase the fun!
Listen and watch how the other musicians play the tune:
Do you notice some tunes are repeating in several sessions?
Do you notice any common conventions when it comes to soloing or calling tunes?
Write the tunes down that you hear repeating most often. These tunes would be the best tunes to prepare!
Ask for a List of the Most Common Tunes
One of the most common myths about jamming is that musicians magically pick up the songs by ear while jamming. Even though it can sometimes be the case, most often musicians already practiced the songs that they are playing at a jam session beforehand.
Make sure to ask or write the organizer at your local session and if he could name a few songs that are regularly played, so you can prepare them.
Sometimes, the local jam session organizers will even provide you with a complete list and sheet music of all tunes being played!
Learning the Tunes
Once you know which songs are commonly played at your local jam, listen to these songs on YouTube and try to learn them with the help of violin tutorials and by studying the notes when possible.
When you have your list of tunes ready, you can start preparing for the upcoming jams.
Some resources that I made use of to prepare for my jam sessions are:
thesession.org: on this site, you can find almost all Celtic sheet music
mne.psu.edu/lamancusa/tunes.html: website with more than 700 old-time fiddle tunes
Balfolkboekje of the gonnagles: Western European folk music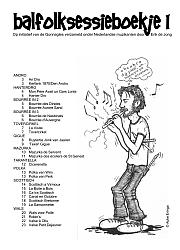 Balfolkboekje of the gonnagles:
Western European folk music
Try to learn as many tunes as possible by heart – sheet music is normally not being used during jam sessions.
Introducing Yourself
When you are joining a jam session the first time, make sure to come early to introduce yourself to the jam session organizer and the other players.
Let the others know your name
Let them know that it is your first time to join a jam session
Talk about your current playing experience and the songs you prepared in order to join.
Play Along
If a player calls a song you know, be prepared to join playing right away!
When playing the song, stay alert and look at the musician that called the song. He will let you know through simple gestures how many repetitions the group is playing.
As soon as someone says "last time" or the player makes a gesture that lets the group know to stop, be sure to stop with the rest of the group.
No one wants to be that violinist that keeps playing after the song has already ended!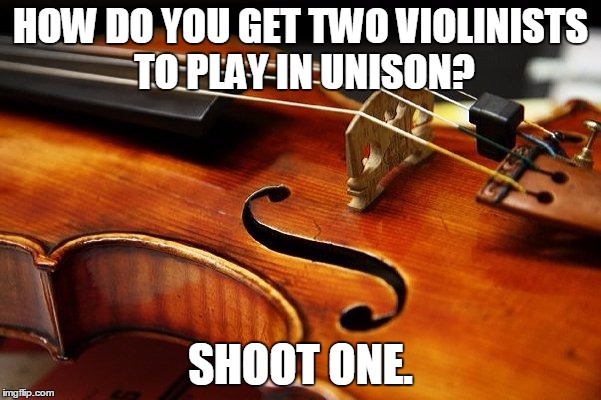 Be Prepared to Call A Song
Sometimes, the session leader will ask you what you would like to play. Make sure to have a few tunes in mind that you'd like to call if it's your turn to choose what the group will play next.
If you are the one that calls the tune, you will also be the one that lets the group know when to start.
Before you start playing, make sure everyone in the group has their instrument ready. Normally it only takes a quick glance at each player.
Once everyone in the group is ready to start, you can count in the song and start playing!
Listening to Others
Be prepared for the fact that you won't know a lot of the tunes being played. That is no problem at all!
When you don't know the tune being played, just put your instrument down and listen to the tune.
Be sure to observe other musicians and try to get familiar with the song. When you get home, you can prepare the song yourself so you can join in next time!
Don't Wait Too Long
Many of my violin students told me that they are waiting to join jam sessions until they are "ready".
The reality is that you will never feel ready!
It's never too early in your violin journey to join your first jam session. Even if you can play only one slow tune with "compromised sound quality" to say the least.
Every musician started as a beginner once. Being so brave to play your first simple tune with others is exactly what it takes to keep getting better.
Moreover, most musicians are happy to support fellow musicians in their learning journey! And if they don't, no one wants to play with those losers anyway, right? 🙂
Final Thoughts
Joining your first violin jam session will always be scary if you have never done it before!
However, if you take the time to watch the session, prepare some pieces and introduce yourself beforehand, you will be able to join a local jam group eventually!
And if you would like to know what are my tips for combating stage fright, make sure to read this blog post. I hope it will help you!