What is a cadenza? If you've listened to a violin concerto, you've probably heard one and didn't even know it!
Cadenzas pop up in classical music often, usually in concertos and vocal music. Read on to learn about what a cadenza is, and how it shows up in violin music.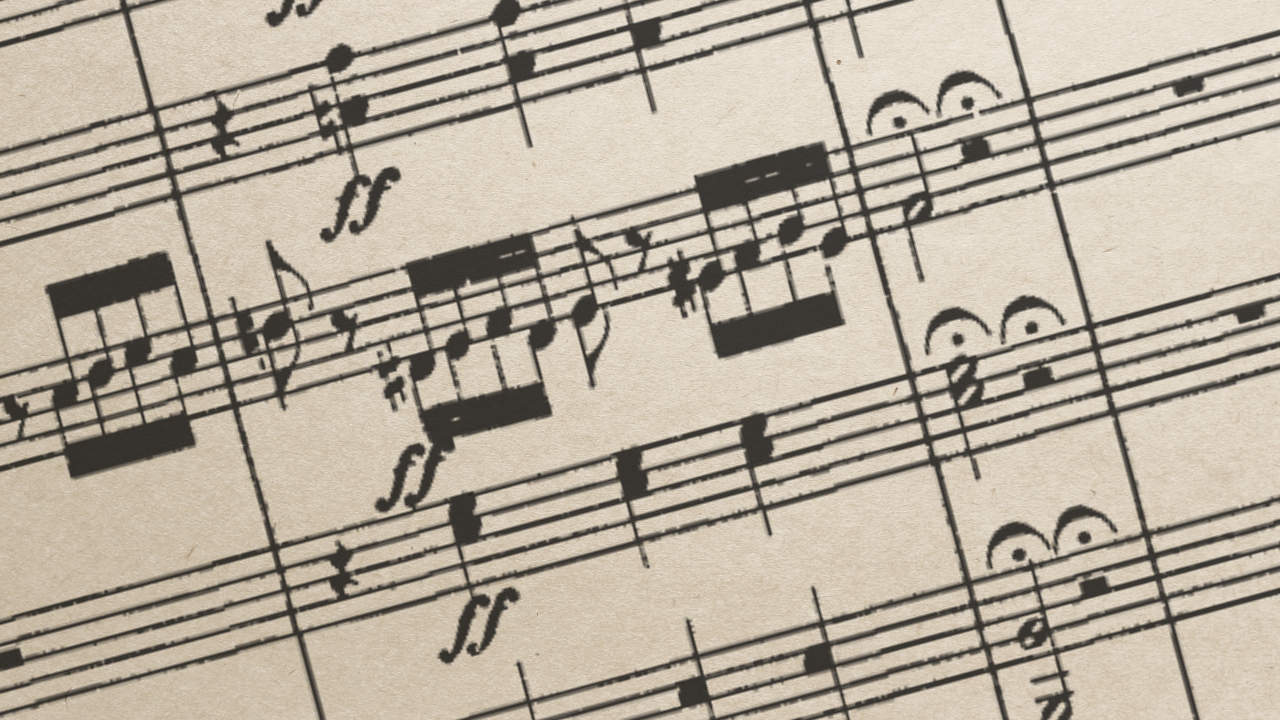 Definition of Cadenza in Music
A cadenza is a section of improvised music performed by a soloist near the end of a piece of music. The origin of the term "cadenza" comes from "cadence," which is the last few notes of a phrase. The cadenza is an improvised virtuosic solo right before the end of the music.
What Is a Cadenza in a Concerto?
The soloist will perform an improvised solo passage usually near the end of the first movement of a concerto. Cadenzas are most often found in Classical and Romantic era concertos. They're less popular in modern classical music.
In the Baroque and Classical eras, most composers would write a sustained chord with the word "cadenza" written above it to show that the performer should improvise and elaborate in their own style.
Beethoven often wrote out cadenzas for his music and did not want soloists to create their own. Since then, many composers have chosen to write suggested or even mandatory cadenzas for their music.
Many violinists have written their own cadenzas for popular concertos. These performer-written cadenzas are very popular, and most students learn these before creating their own unique improvisations.
Before a concerto cadenza, the orchestra will generally hold a sustained chord and then rest. The soloist plays completely alone.
What Is a Cadenza in Opera?
A cadenza in an opera is usually at the end of an aria. The orchestra will play a sustained chord while the singer improvises or elaborates on a theme we've heard. Sometimes the orchestra will cut out completely, and the singer will perform the cadenza a capella (without accompaniment).
The cadenza developed in the late 17th century during Italian operas, when singers would want to show off their skills. They would take any opportunity to improvise and showcase their voice.
What Is a Cadenza in Singing?
Singers generally show off their range during a cadenza. Cadenzas are generally found in opera arias and showpieces. There's even a cadenza in the song Think of Me, from the musical Phantom of the Opera!
What is the Purpose of a Cadenza?
The purpose of a cadenza is to showcase your talent, your quick thinking, and to add a personal flourish to the music. A cadenza is a perfect time to impress your audience and show off the techniques and styles that you play best. This is the time to be a virtuoso musician!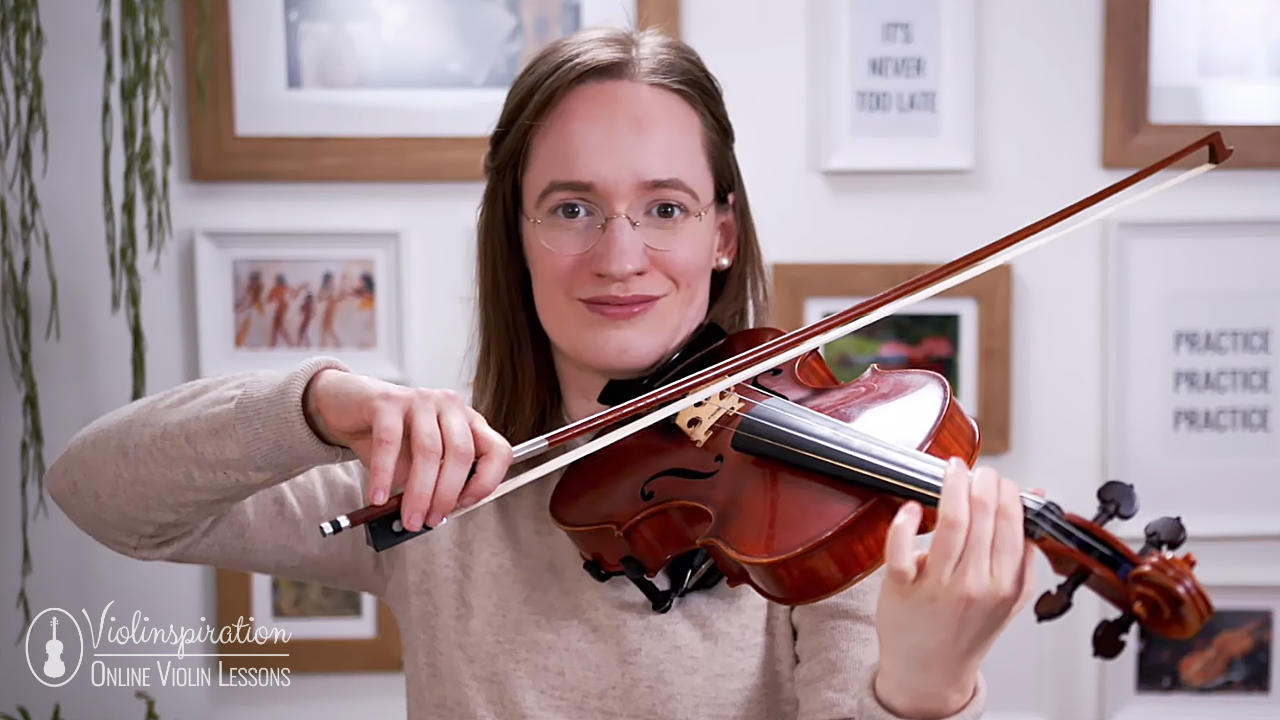 The cadenza is most often found at the end of the first movement of a concerto. The solo passage builds the audience's excitement and is generally a brilliant display of musical playing. It's a chance to surprise the listeners with extended techniques (things like artificial harmonics and bow strokes that are out of the norm), or with virtuoso skills.
For composers performing their own concertos, cadenzas were a great time to show off their versatility as both composers and performers. They could show off their playing style, but also have a chance to play something completely different from the form of the concerto. Composers like Mozart and Beethoven could experiment with new techniques and styles of music when performing cadenzas.
The Cadenza in Sheet Music Notation
Sometimes, cadenzas are notated in the orchestra score as two chords with fermatas over them.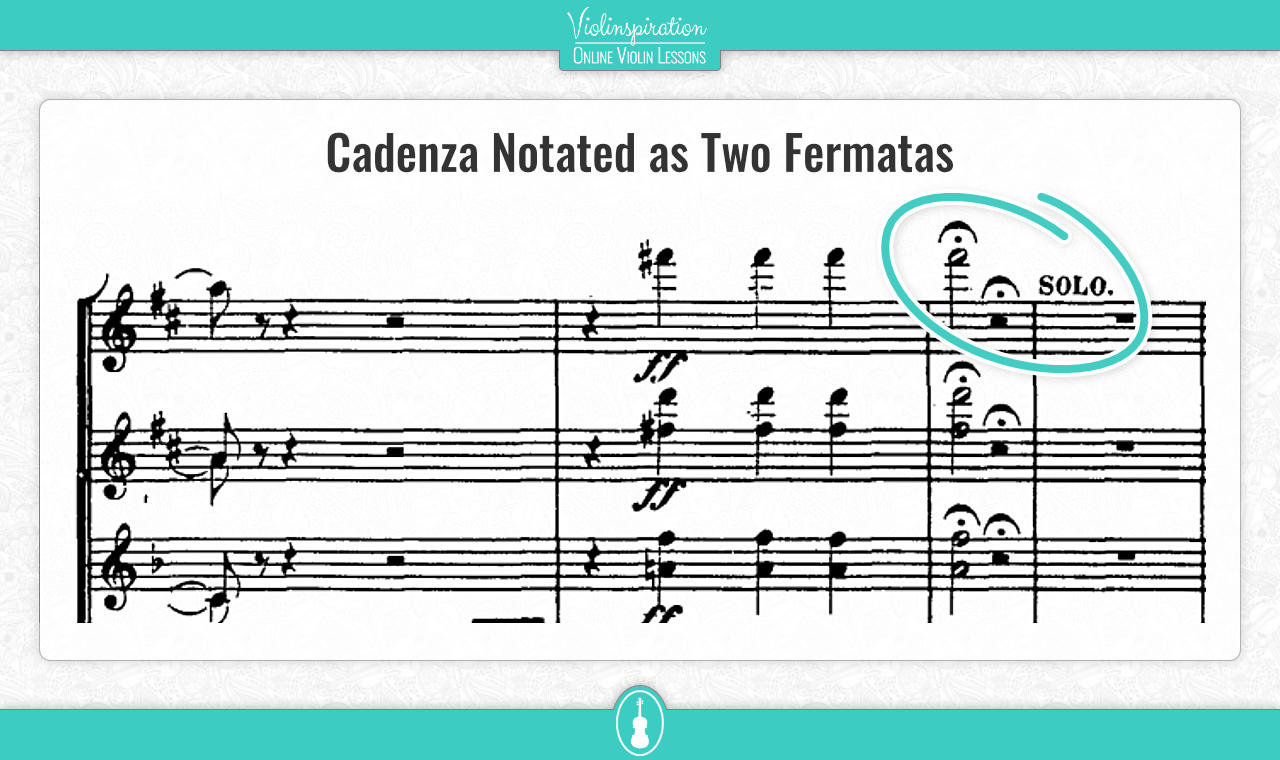 Some editions of violin concertos will include a suggested cadenza, and other editions will not include anything other than a chord or two with fermatas on top. The latter indicates that the performer should create their own solo.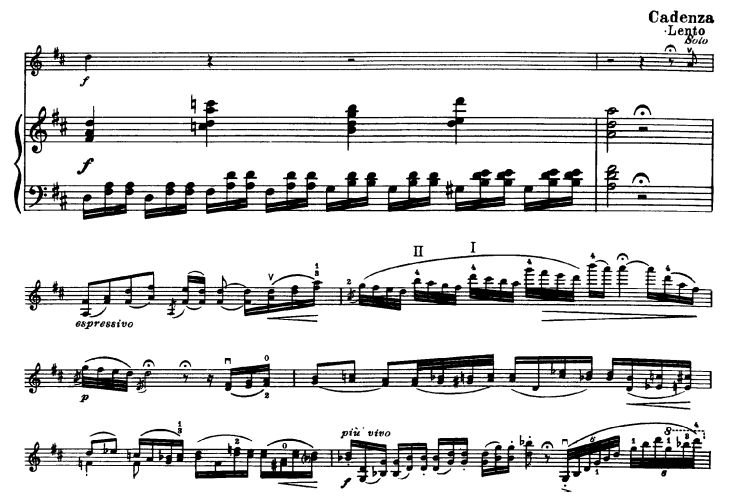 Examples of Cadenza in the Violin Repertoire
Cadenzas show up often in concertos. Some composers wrote their own, and others expected the soloist to improvise. Depending on what edition of music you buy, someone else (usually an editor) may have written a suggested cadenza. This is a great option for students!
Let's take a look at two violin concertos that treated cadenzas very differently:
Mozart Violin Concertos
Mozart composed concertos without his own cadenzas. He instead wrote two chords with fermatas on top and expected the soloist to improvise their own cadenza.
Many violinists – famous performers and teachers – have written their own cadenzas to Mozart's concertos for their own performances and for their students to learn.
There are two spots in Mozart's G Major Violin concerto where cadenzas can be performed. These are both notated as notes with fermatas above them. The first is short – just long enough for a fancy run; and the second is a full cadenza.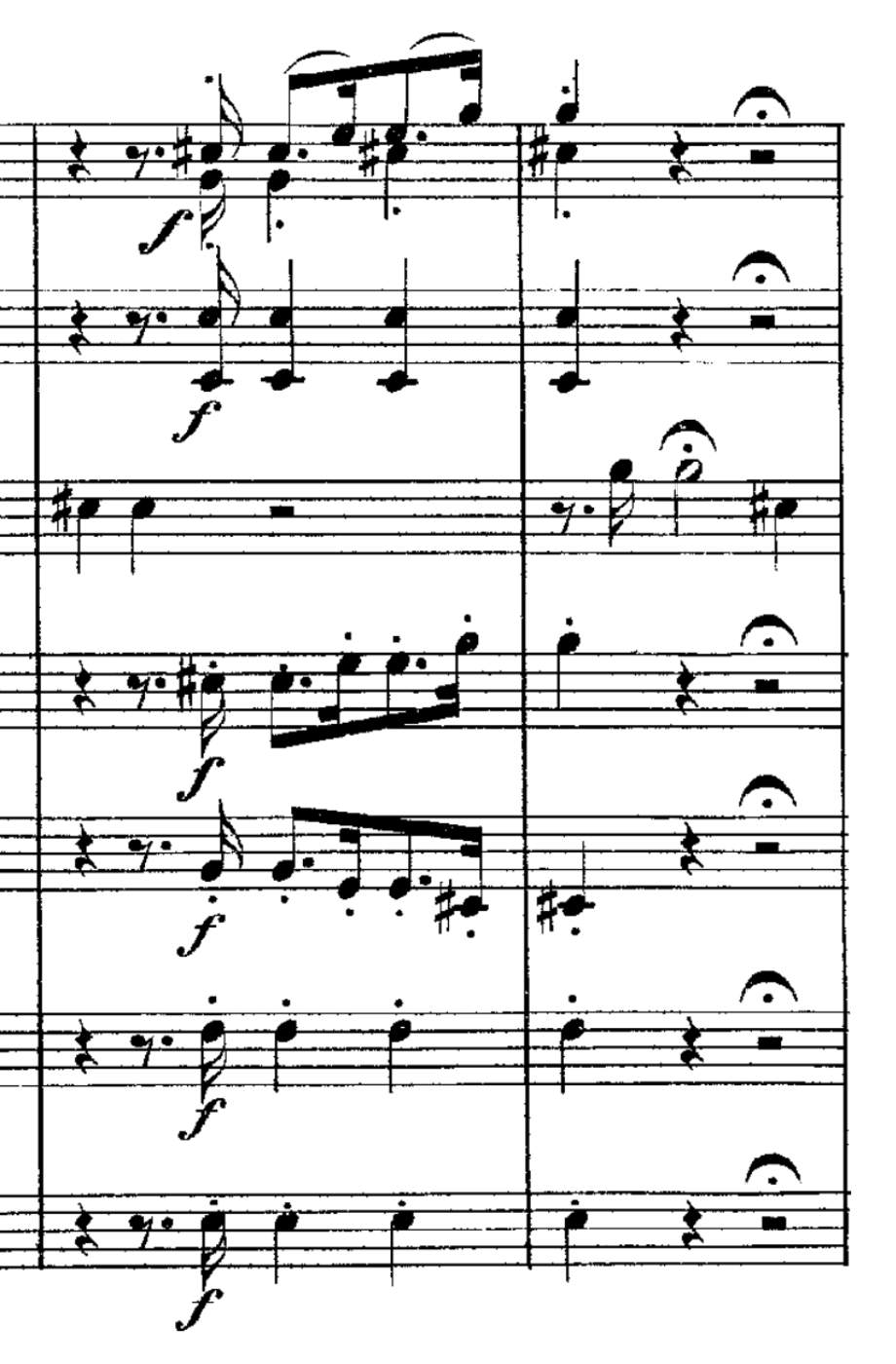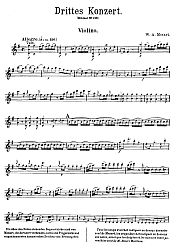 Mozart – Third Violin Concerto (Violin Part)
Free Violin Sheet Music
Listen to how Itzhak Perlman treated the two cadenza sections differently in this recording:
Bruch Violin Concerto No. 1
Bruch's Violin Concerto in G minor is different from other examples I've shared above because it has two short cadenzas at the start of the first movement, and another larger one at the end.
The orchestra plays just a few bars of melody, then the violinist plays the first short cadenza without accompaniment.

Then the orchestra plays a similar melody to the first, and after that, the soloist plays the second short cadenza.

They're both virtuosic and show off the flashy style of the violin. After the second cadenza, the other players enter again and the concerto really begins.
The final cadenza of the first movement is after a similar little orchestral melody like the beginning. This time, the cadenza is longer, with more flourish and elaborate techniques. There are very fast, chromatic notes.

Bruch himself wrote these cadenzas as part of the melody of the piece. The concerto was revised by Joseph Joachim and then premiered by him.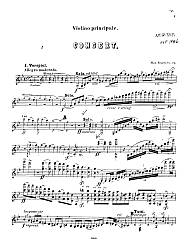 Bruch – Violin Concerto No. 1
Free Violin Sheet Music
Conclusion
Cadenzas are a great way to add your own unique touch to a piece of music. It's a chance to be a diva and show off what you do best! Cadenzas pop up most often in classical music through operas and in the first movement of almost every concerto we learn.
If you are looking for more information about sheet music notation and music theory, have a look here!