I'm so excited to share my list of the best violin concertos with you!
A violin concerto is an extremely difficult work for a solo violin with an orchestra. These are some of the trickiest, most beautiful pieces of music in the world, and are what many of us hope to aspire to.
What goes into deciding the best violin concertos? I've decided to share the highest regarded concertos, my favorites, and some of the most technically difficult. Many of these categories overlap because the trickiest concertos are flashy, exciting, and loved by audiences all over the world.
Before diving in, let's go over what exactly a violin concerto is.
What is a violin concerto?
A concerto can be written for any instrument and is a work written for that solo instrument with an ensemble accompanying it. A violin concerto is usually written for one violinist with an orchestra behind them. Some violin concertos have more movements and there is one for two violins and orchestra.
As another example, a piano concerto is written for a solo pianist with an ensemble (generally an orchestra) accompanying them.
The concerto originated in the Baroque period and is generally three movements long. The first movement includes a cadenza (a completely unaccompanied section where the soloist will show off their technical and virtuosic skills) just towards the end.
Some composers, like Igor Stravinsky and Dmitri Shostakovich each wrote a violin concerto four movements long and with cadenzas in any part of a movement. Other works, like The Four Seasons by Vivaldi, are generally classified as one large work but actually contain four violin concertos.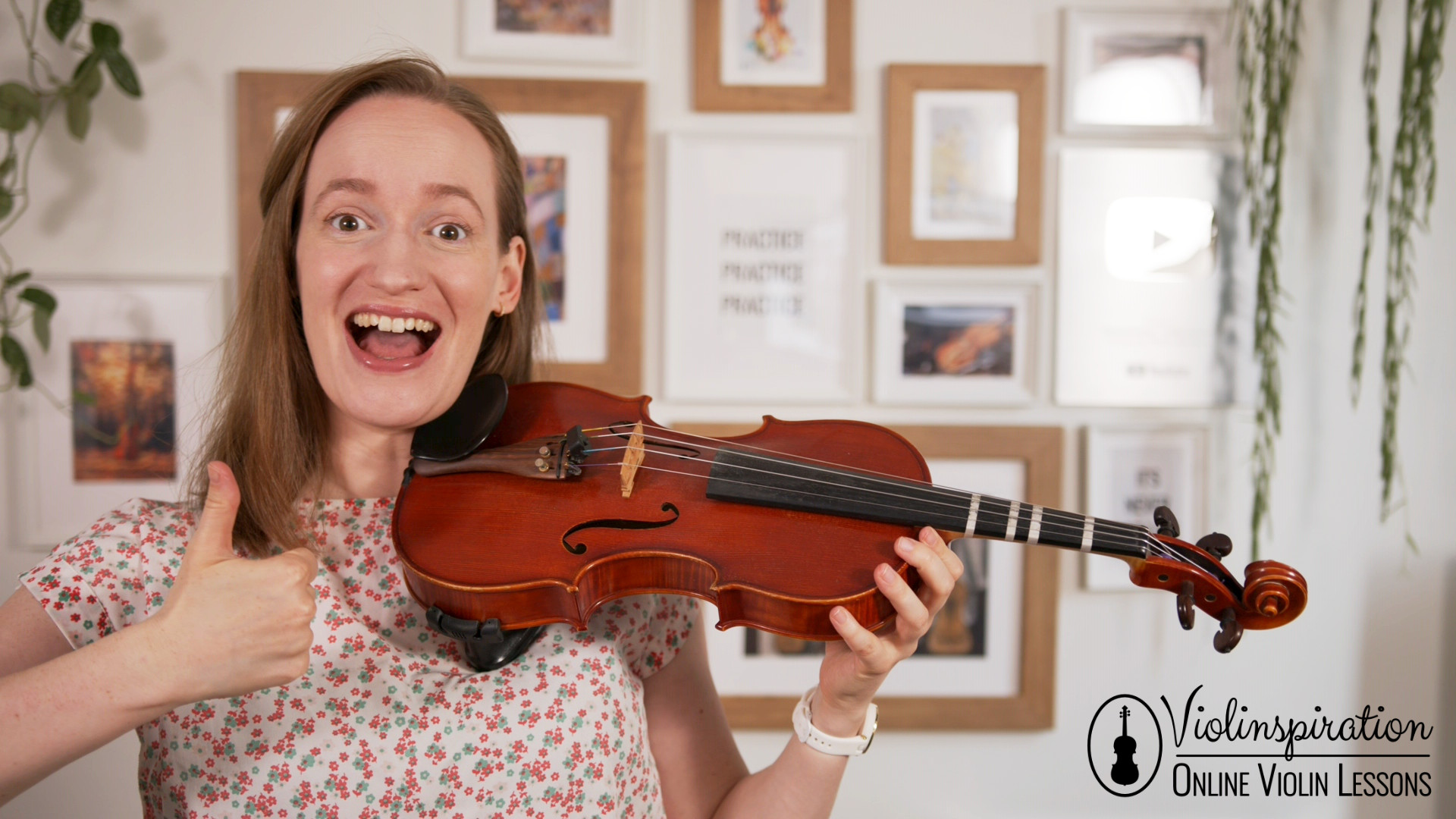 1. Sibelius Violin Concerto in D minor, Op. 47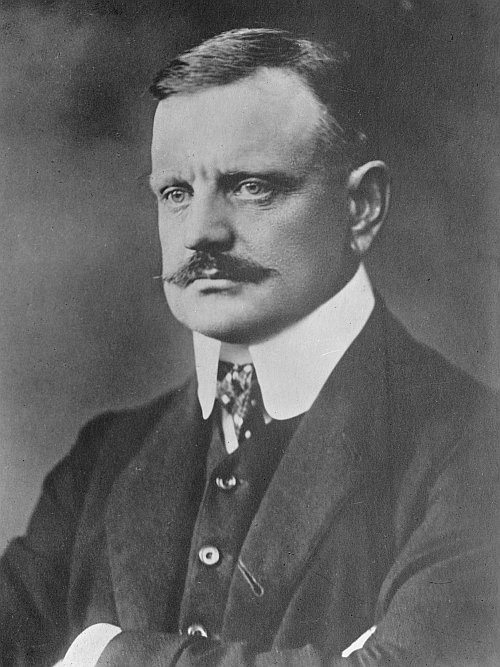 Jean Sibelius wrote one concerto, and it happens to be for violin. It's also my favorite! This beautiful work is generally considered the most technically difficult of the popular concertos.
Finnish composer Jean Sibelius composed his singular concerto in 1904 and revised it a year later to make it a little easier and shorter.
The first movement includes a very long violin cadenza (longer than most!). Otherwise, the work follows the traditional concerto form of three movements. The melody is lyrical and haunting; it's just so captivating and gorgeous!
You might find, while listening to some of the Classical era concertos coming up, that violin concertos tend to have more quiet and subdued writing for the orchestra itself. Sibelius' concerto differs: the orchestra's part is almost a symphony of its own, with very heavy writing underneath and between the violinist's solo lines.
2. Mendelssohn Violin Concerto in E minor, Op. 64
Joseph Joachim, a famous German violinist and one of the most famous virtuosos from the 19th century said: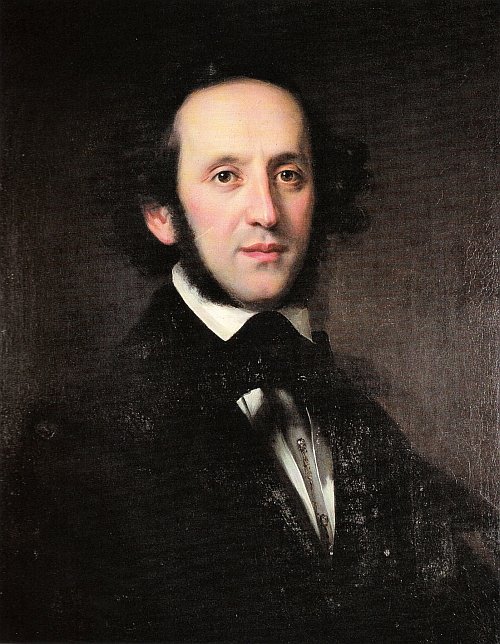 Felix Mendelssohn began writing his one and only violin concerto for his friend and colleague Ferdinand David in 1838 and completed it in 1844. It was premiered by David in 1845, but Mendelssohn was unable to conduct the concert because he was sick.
This violin concerto follows the three-movement structure, but each movement is performed attaca: each movement goes right into the next with no pause in between. Mendelssohn also innovated the form by bringing in the soloist almost straight away, with very little introduction from the orchestra.
He also wrote out the cadenza. In traditional, classical concertos, the cadenza area is usually left empty, for the soloist to improvise on the themes presented by the composer. Instead, Mendelssohn wrote out exactly what he wanted to hear. Many composers after Mendelssohn began writing their own cadenzas, rather than simply letting the soloist create their own.
3. Beethoven Violin Concerto in D Major, Op. 61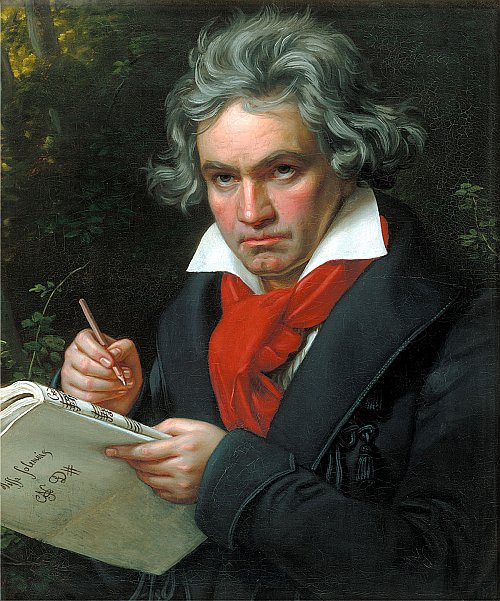 Ludwig van Beethoven is another composer who wrote just one violin concerto, but it's one of the most played and loved concertos for the violin.
After an unsuccessful premiere in 1806 where the soloist was practically sight reading, this concerto was nearly forgotten about until Mendelssohn came around and became a champion for older classical music. In the 1800s, classical music wasn't often performed after a composer died. Mendelssohn, however, found manuscripts from deceased composers like J.S. Bach and began performing them, which helped them gain popularity again. He conducted Beethoven's violin concerto with 12-year-old Joseph Joachim as a soloist in 1844, and it's been one of the most popular concertos ever since.
The first movement begins with five beats played by the timpani and a substantial introduction from the rest of the orchestra. The violin plays beautiful, lyrical melodies, along with showy, intricate lines. The second movement is a theme and variation, and the third movement is exuberant, showy, and includes its own cadenza.
4. Mozart Violin Concerto No. 3 in G Major
All five of Mozart's violin concertos are lovely, but the third is generally considered his greatest. Let's talk about what makes it such a fan favorite!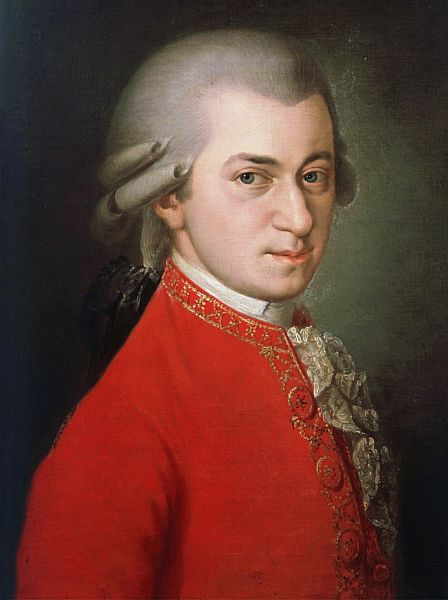 Wolfgang Amadeus Mozart wrote all of his violin concertos in the Classical period between 1773 to 1775, between the ages of 17 and 19. He wrote this particular concerto while he was working as concertmaster for the Archbishop's orchestra in Salzburg.
His third violin concerto in particular is joyful and has delicate, beautiful melodies; exactly what you want when listening to anything from Mozart!
5. Bach Concerto for Two Violins in D minor
Bach's Double Concerto is for two violins and a string orchestra. This is the one violin concerto on my list today that requires two soloists! This concerto is well-loved for its beautiful, almost haunting Baroque melody.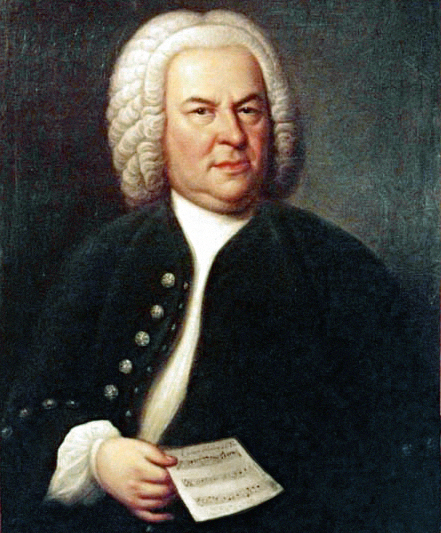 Johann Sebastian Bach was one of the most iconic composers from the Baroque period, and he wrote quite a few violin concertos. What makes this one memorable is the relationship between the two solo violins and their relationship to the rest of the orchestra. The two violins often go back and forth, playing off each other's melodies. Then, they'll both play against the orchestra. It's a beautiful conversation between all the musicians involved.
This concerto was written in 1730, close to the end of the Baroque era. The double concerto is known as one of Bach's most famous works. This is one of the more accessible concertos I'm mentioning today; the second solo violin part actually appears in the fourth Suzuki book!
6. Tchaikovsky Violin Concerto in D Major, Op. 35
One of my favorite recordings of this violin concerto is by Itzhak Perlman and the Philadelphia Orchestra. Take a moment to listen and really enjoy this gorgeous music!
Tchaikovsky's sole violin concerto is another favorite of many and yet another one of the best violin concertos that was not well received at its premiere.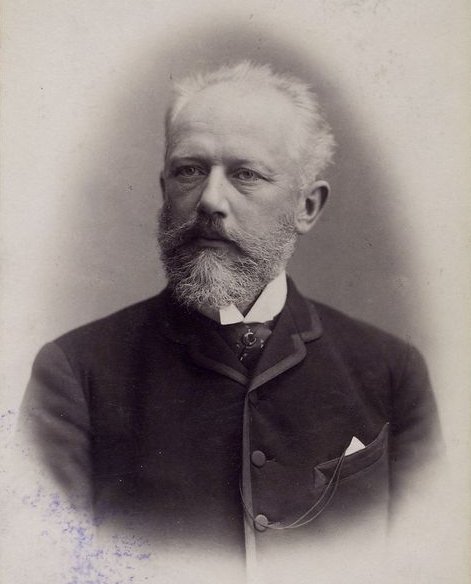 Pyotr Ilyich Tchaikovsky composed the violin concerto in 1878 and was inspired by Édouard Lalo's Symphonie Espagnole (listen to it in the honorable mentions section). The composer was recovering from a failed marriage as he wrote the concerto, and you can hear the tender emotional vulnerability and tenderness, yet there are still showy, virtuosic moments.
This is another example, along with the Sibelius violin concerto, of a concerto that is technically very demanding, but still tender and yearning for a deep emotional capacity from the player. Tchaikovsky's concerto is another that's considered to be one of the most difficult in the concerto repertoire.
7. Vivaldi The Four Seasons, Op. 8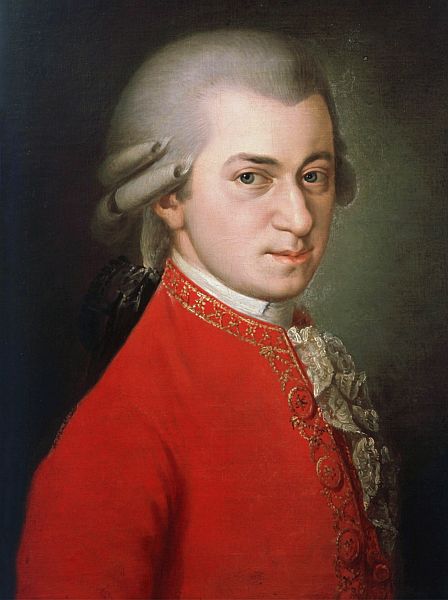 The Four Seasons by Antonio Vivaldi is actually a group of four violin concertos! Each one represents a season and is one of the earliest, most successful examples of program music (a piece written with a narrative in mind). The Four Seasons is also one of Vivaldi's most famous works.
The first violin concerto in the grouping is Spring. The violin part famously sounds like birds chirping, and he even wrote the viola part to sound like a barking dog! The energetic, merry quality of the music is reminiscent of seeing the first bloom after a long, cold winter.
Summer is the second violin concerto, which starts off in the sweltering sun. A storm is incoming, and Vivaldi creates the sound of insects buzzing, more bird calls, thunder, and wind.
Autumn starts with a harvest dance, and includes the sounds of merrymakers getting drunk. The third movement evokes the sound of a hunt, with dogs barking, gunshots, and horn calls.
The final concerto of the set is Winter. Immediately you can feel the chill with clashing high notes and eery violin sounds. Later, the composer evokes the warmth of a fire, with an icy rain outside the window.
If you enjoy the melody of Spring, try learning my arrangement for beginners!
8. Bruch Violin Concerto No. 1 in G minor, Op. 26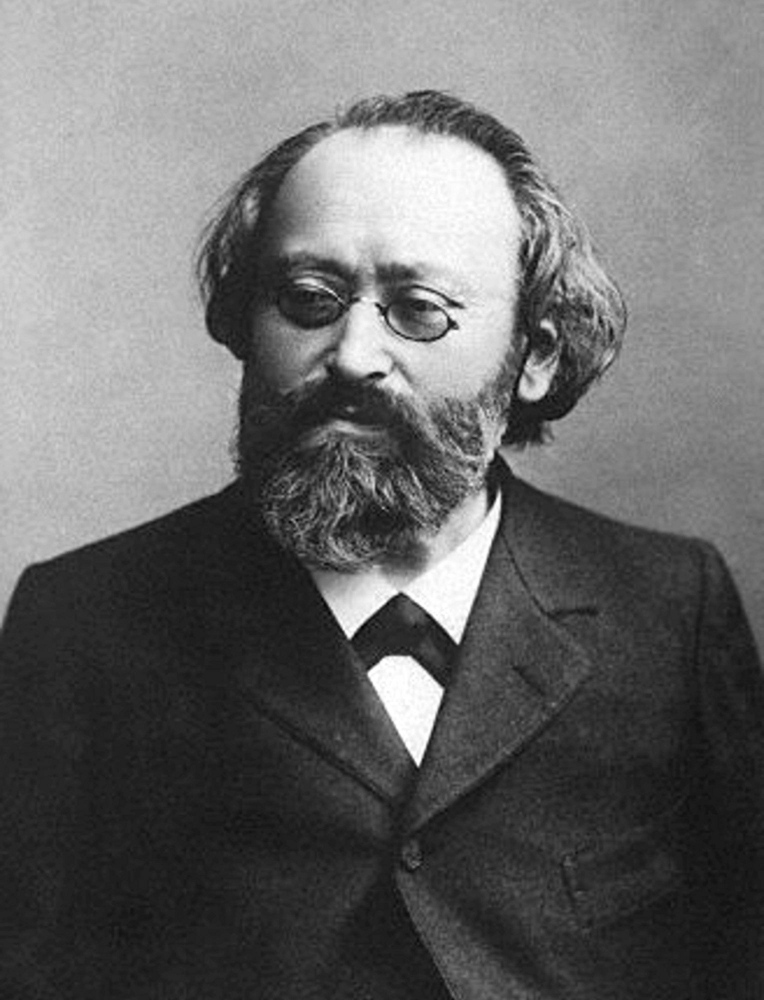 German composer Max Bruch wrote three violin concertos, but his first is one of the most famous concertos in the violin repertoire.
The Violin Concerto in G minor is lush, romantic, and intense. The first movement is labeled "Vorspiel," which is German for "Prelude." There's a cadenza very, very early on in this movement, really differing from the typical concerto structure.
The first movement leads right into the second movement, which is romantic and full of yearning. The third and final movement is fast, flashy, and very technical. It's a beautiful, bright finish for an exceptional piece of music.
9. Brahms Violin Concerto in D Major, Op. 77
Listen to this beautiful recording by David Oistriakh!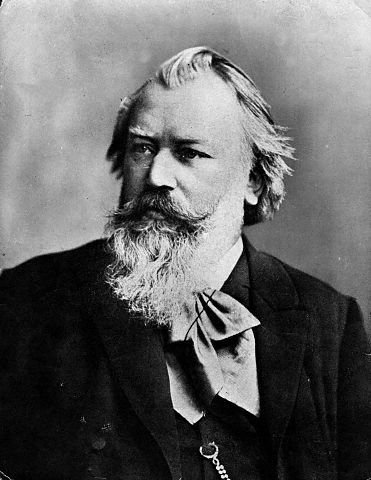 Romantic era composer Johannes Brahms was heavily inspired by Beethoven's violin concerto as he wrote his own in the same key. Like the majority of Brahms' music, it's very classical in its form: three movements, with a very standard layout within each movement. For example, there's an extended introduction played by the orchestra before the soloist begins, and the cadenza appears very close to the end of the first movement.
Brahms's concerto is considered one of the best violin concertos due to its longstanding fame and its general sound. It has Brahms' classic chordal sound, with many technical aspects in the solo part. There's also a particularly beautiful oboe solo in the second movement!
There are so many running arpeggios and scales through this concerto, which serves as a great reminder: always practice your scales and arpeggios – they're the key to learning great violin concertos!
10. Prokofiev Violin Concerto No. 1 in D Major, Op. 19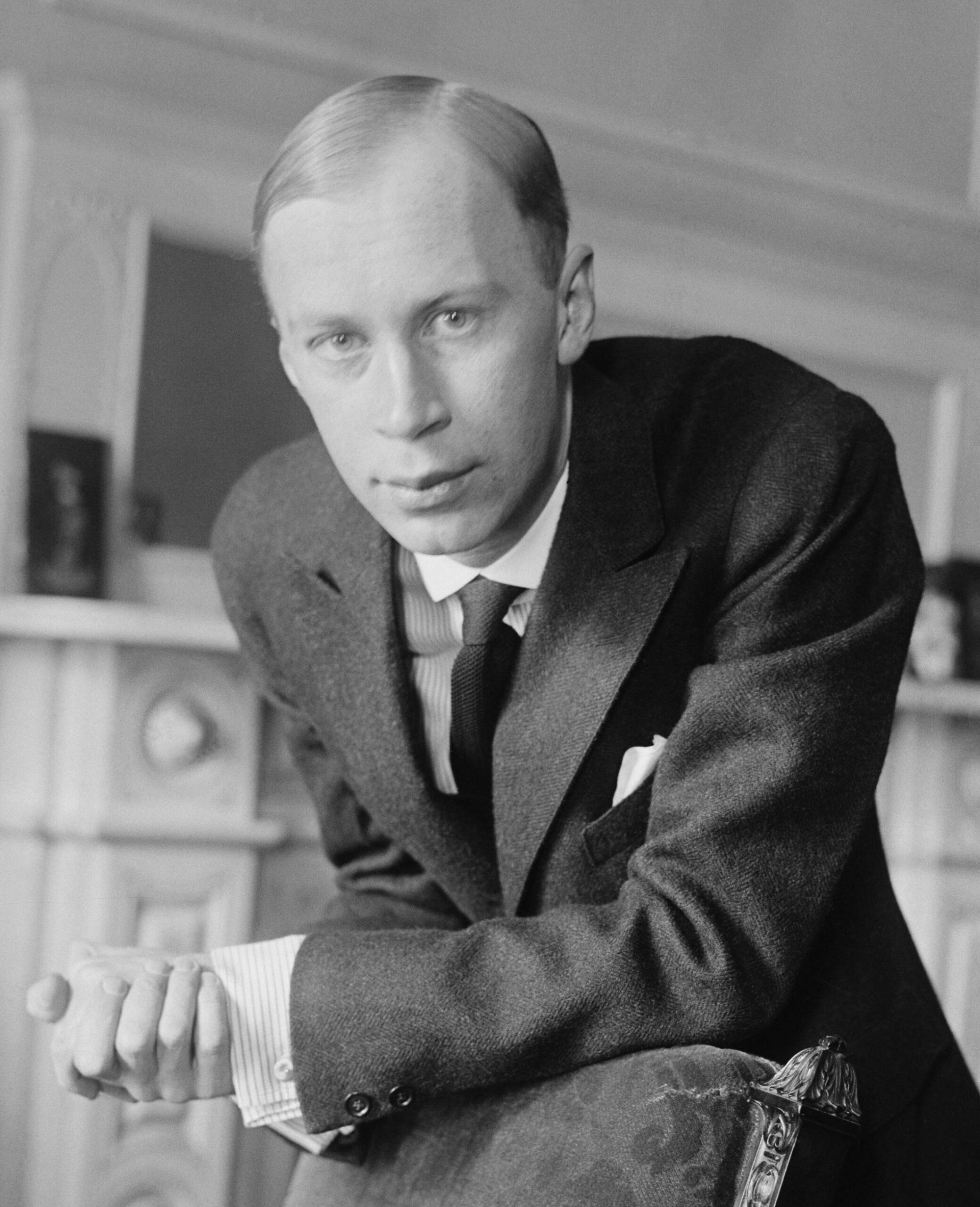 Russian composer Sergei Prokofiev composed two violin concertos. They're both well-renowned and for a good reason. The composer wrote the first concerto as he began an exile from the Soviet Union, and wrote the second just before returning to his home country.
I've chosen the first concerto because it has a much different sound from all the Romantic era music we've discussed so far. His first violin concerto has a more modern sound than the second, although they're both hauntingly beautiful and forward-thinking.
The first movement is slow and generally described as ethereal. The harmony is much different from the classical music of previous eras; try listening to this right after Johannes Brahms' concerto! There's not even a cadenza in this movement. The second movement is a Scherzo and includes eery, heavy ponticello (played close to or on the bridge) accents played by the soloist. The third movement is more lush and ends the same way as the first movement did.
Prokofiev was a prolific composer due to his innovation. He switched up the typical classical music form of the concerto movements for this work. Instead of the movements going fast-slow-fast, he opted for slow-fast-slow. I think this violin concerto is all the better for it!
This was yet another great violin concerto that didn't receive a good premiere: the more progressive audience members didn't like it, and the more conservative patrons thought it sounded too modern.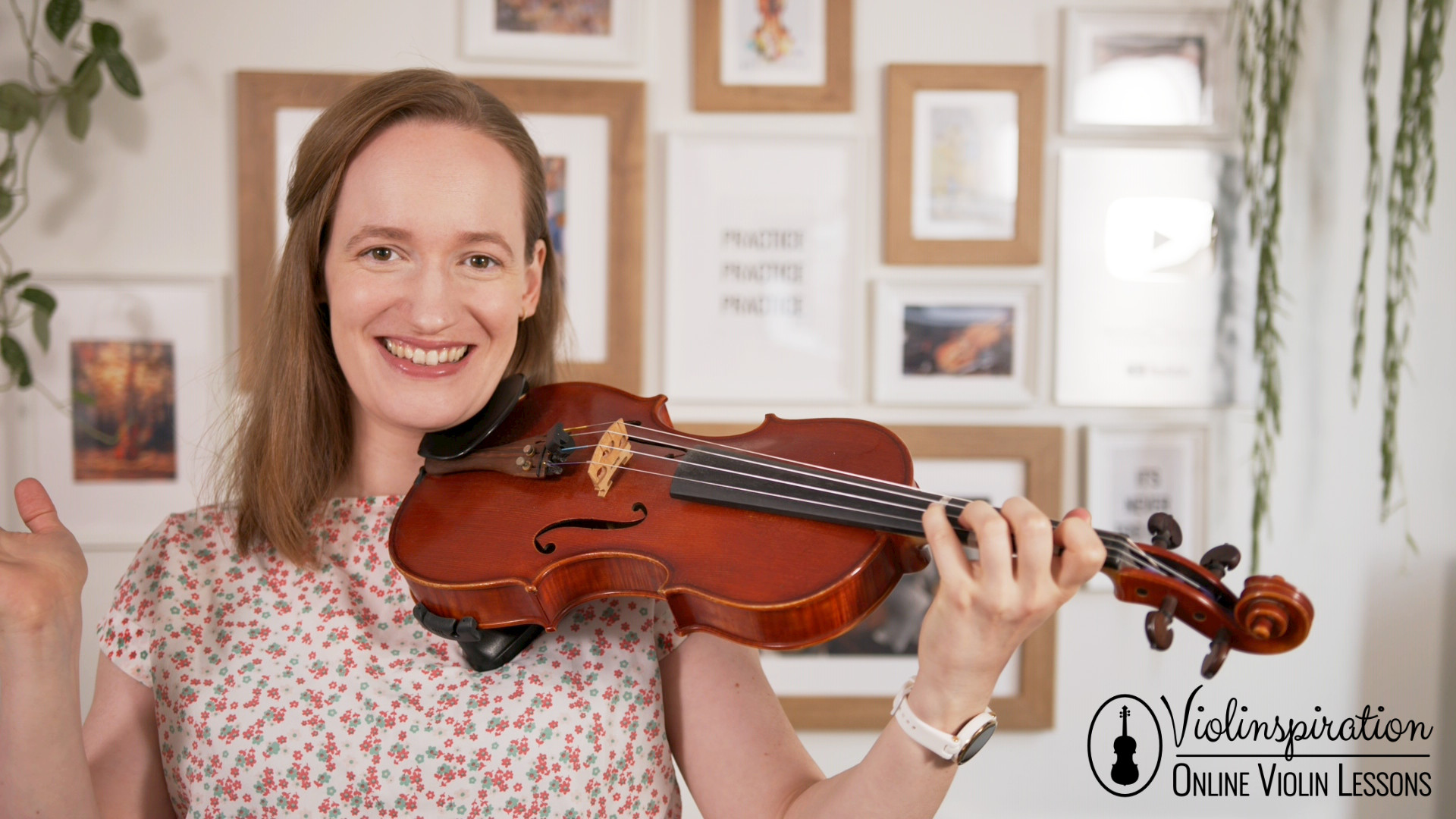 Honorable Mentions
There are so many great violin concertos and other works for violin and orchestra that just didn't quite make the cut. I'd like to list them here so you can listen to them if you're interested!
Baroque Period
J.S. Bach Violin Concerto No 1 in A minor
Classical Period
All of Mozart's violin concertos are fabulous. Another great work is his Sinfonia Concertante for violin, viola, and orchestra.
Romantic Period
Edoaurd Lalo Symphonie espagnole
Antonin Dvorak Violin Concerto in A minor
20th Century
Samuel BarberViolin Concerto, Op. 14
Erich Wolfgang Korngold Violin Concerto in D Major
Arnold Schoenberg Violin Concerto
Sergei Prokofiev Violin Concerto No 2 in G minor
Non-Concerto Works
There are quite a few works for violin and orchestra that aren't concertos: either the piece isn't three movements long, or the composer just didn't want to classify it as a concerto.
One of the most famous examples is Bruch's Scottish Fantasy. It's probably his most well-known and loved piece, and it's for solo violin with orchestra.
Another is The Lark Ascending by British composer Ralph Vaughan Williams. This piece for violin and orchestra is just one movement long, but generally takes about 15 minutes to perform – about the length of a classical period concerto.
Finally, Tzigane by Maurice Ravel is another work for violin and orchestra. The name comes from the French word for "gypsy." This one-movement work is about 10 minutes long and has a romantic sound.
I hope you enjoyed learning about some of the greatest violin concertos! There are so many fabulous pieces for solo violin and orchestra that it was impossible to name them all, but I hope you've found something new to love.
You may also like…
If you're an intermediate player and would like to start learning your first violin concerto, I have 10 great recommendations for you with free sheet music!
You can also continue listening to beautiful violin pieces listed in these blog posts: