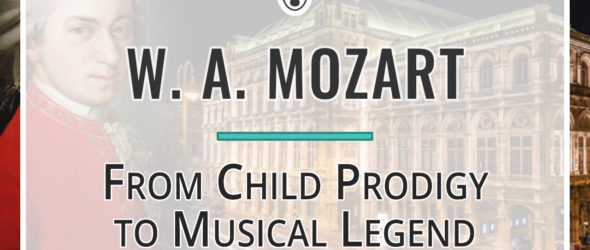 https://violinspiration.com/wp-content/uploads/20-Facts-About-Mozart-From-Child-Prodigy-to-Musical-Legend.jpg
Find out what some of the interesting and amusing facts about Mozart are!
Wolfgang Amadeus Mozart (full name: Joannes Chrysostomus Wolfgangus Theophilus Mozart) is one of the most recognizable classical composers of all time, along with Bach and Beethoven. He has an immense body of work, covering virtually all the music genres of his time. But who was Mozart?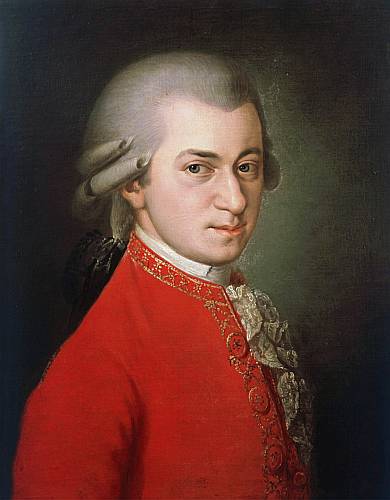 In this article, I present several facts about the composer, including his life, work, and social life, among others.
While it is not essential, it is nice to learn facts about a composer's life, especially if we are trying to play their compositions. It gives us a different perspective, as we can better understand how things influenced them and the meaning behind their music. I hope you'll enjoy learning about Mozart; maybe it'll even inspire you to play some of his music.
So, read on to discover a few facts from what we know about Mozart's life!
The Early Life of Wolfgang Amadeus Mozart
1) Mozart's father and sister were musicians too
Mozart's father was Leopold Mozart, a German composer, violinist, and theorist. Some of his compositions are in performance nowadays. In addition, he is the author of the influential violin textbook of his time, Versuch einer gründlichen Violinschule, which is in high regard today as a source of information regarding 18th-century music performance.
His sister, Maria Anna Walburga Ignatia (nicknamed Nannerl), was a pianist – player, teacher, and composer, though none of her compositions survived.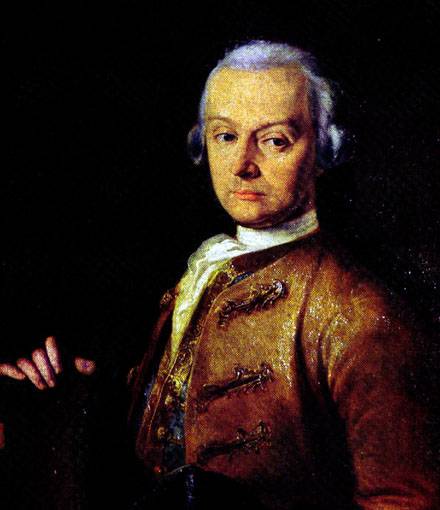 2) Mozart started composing at the age of five
Wolfgang Amadeus Mozart, born on 27 January 1756, started playing the keyboard and violin at a very young age. His first teacher was his father, Leopold Mozart. Wolfgang seemed to be very talented. His first composition is Minuet in G Major (KV 1).
Of course, this small composition is simplistic and does not show how he would evolve in the following years, but it is impressive for a five-year-old!
He composed two more pieces in the next following weeks. At that moment, his father could see that he was progressing more than what he was teaching him.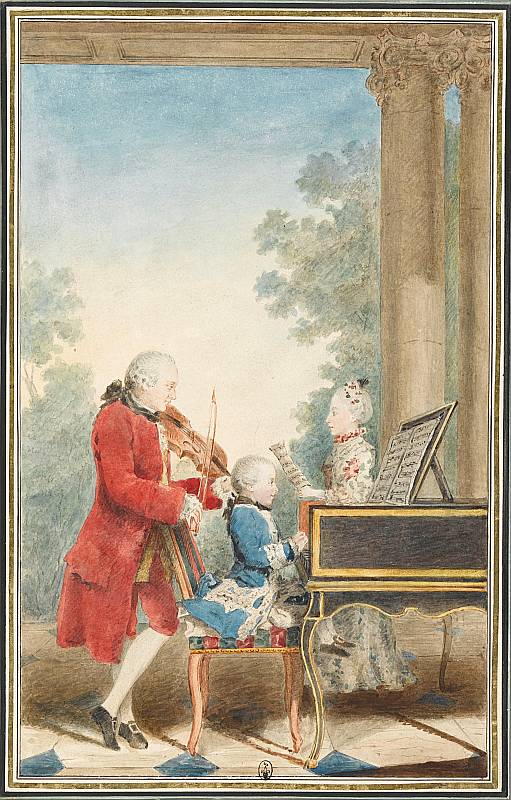 3) Mozart was a child prodigy who toured frequently
His father was trying to exploit his son's gifts, so the family traveled three times to Italy, to the courts of Munich, Mannheim, Paris, London, Dover, and other places. They visited Johann Christian Bach in 1764 and 1765, who greatly influenced Mozart.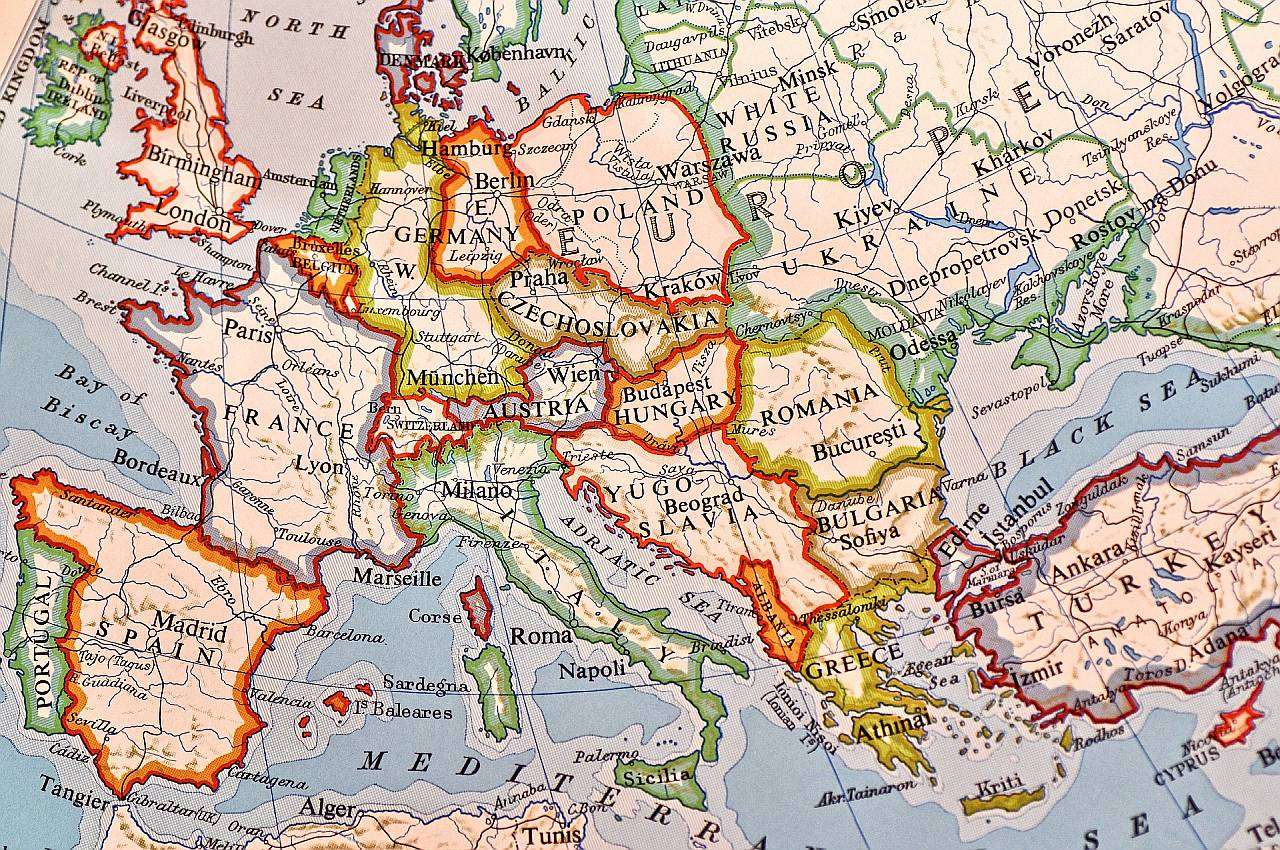 During one of his travels to Italy, Mozart heard Gregorio Allegri's "Miserere" for the first time. He went back to his room and transcribed the whole piece by ear. Returning the next day to listen to the performance again, Mozart did some corrections to his transcription.
By all accounts, this was the first unauthorized copy of this closely guarded property of the Vatican. However, no solid proof exists. For that reason, it is widely considered a myth.
5) Mozart lived and died in Vienna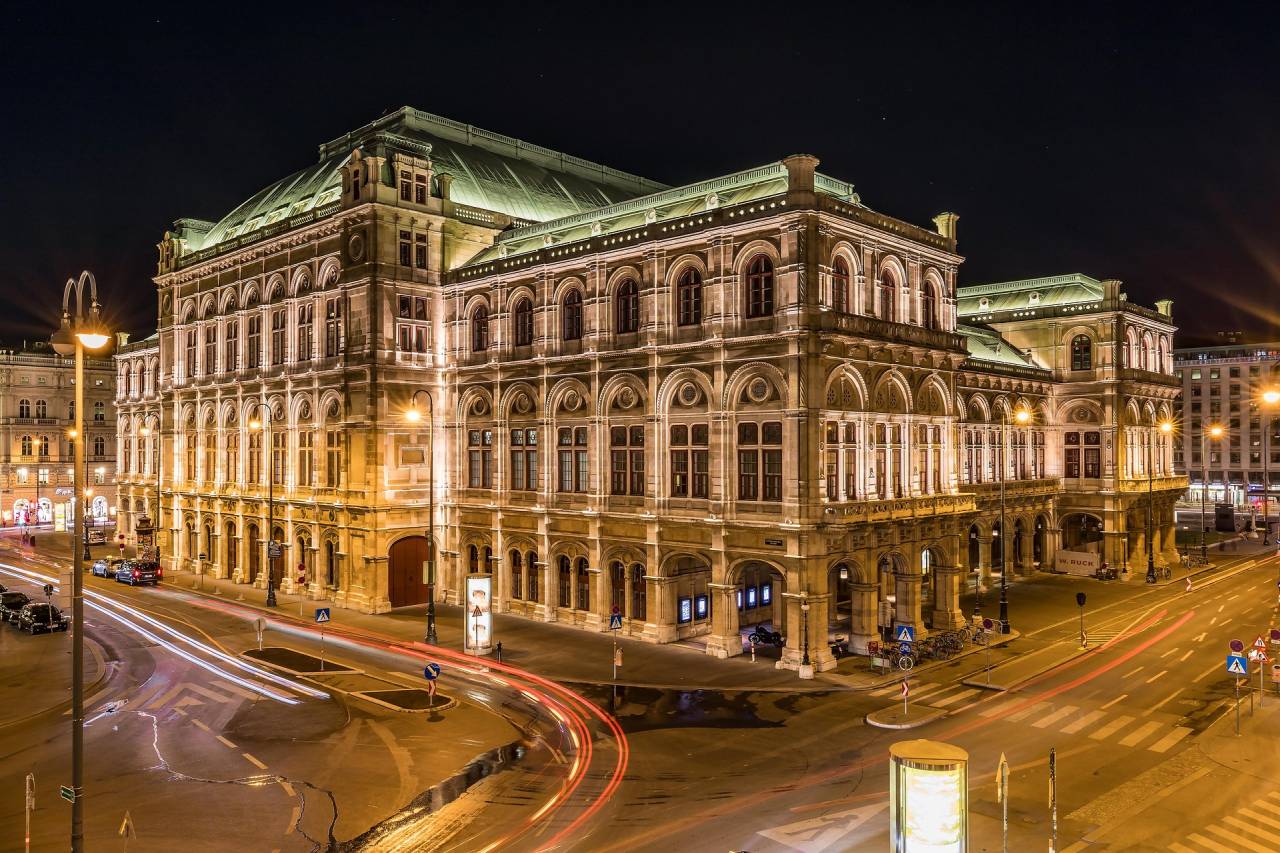 Mozart moved to Vienna to pursue a music career in 1780, staying there for the rest of his life.
During his first years, he established himself as one of the finest keyboard players in the city. He also started having commissions and his works started being performed.
Mozart became well-known having a big social circle that included musicians and nobles, including Emperor Joseph II. People liked him, though his unconventional humor was almost always off-putting.
In Vienna, Mozart met Maria Constanze, a relative of Carl Maria von Weber. The two married on 4 August 1782 and had six children. Unfortunately, only two of them would survive infancy.
6) Friendship of Mozart and Haydn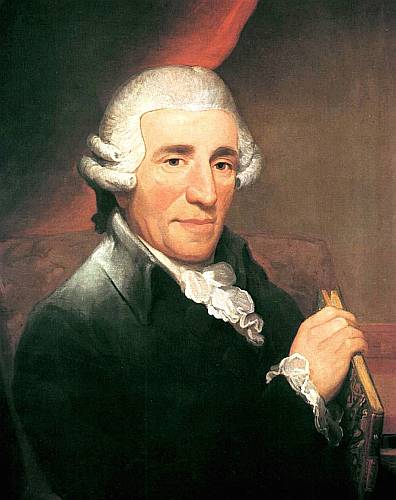 Fellow composer Franz Joseph Haydn was famous during Mozart's lifetime. In 1773 a then 17-year-old Mozart composed the Viennese string quartets, which scholars believe have Haydn's influence.
According to program notes and other historical data, the two could have met in 1783 (if not earlier) during a concert performance of classical music from both composers.
Despite their age difference, they were good friends admiring each other. Joseph Haydn was praising the musical genius of Mozart.
Mozart composed his "Haydn Quartets" influenced by Haydn's Opus 33 quartets. The dedication to Haydn was heartfelt and unusual for his time because only aristocrats would have musical compositions dedicated to them.
Haydn was in London when Mozart died, having learned the news about a year later! As you can imagine, he was devastated. He wrote a letter to Constanze offering music lessons to her son when he reached the appropriate age.
7) Freemasonry
In 1784, Mozart became a Mason, and the Masonic life influenced his life and work a lot, although this was only for the final seven years of his life. Many of his friends were Masons, and he was responsible for bringing Haydn to the fold. However, the latter was not that much into it.
The Freemasons have adopted some of his music for their ceremonies. Some interpret The Magic Flute as a masonic ceremony. Other compositions performed at masonic gatherings include various songs, four cantatas, the masonic funeral music, and others.
Mozart's music
8) Mozart defined the classical music period
During Mozart's time, music evolved beyond the complexities of the baroque style. Mozart brought back those complexities but made them serve new purposes and adapted them to contemporary aesthetics.
He almost single-handedly popularized the piano concerto and composed in all other styles of his era. Thus, his style became synonymous with the Classical Era.
Later composers and composers of his time were greatly influenced by his music. After his death, it became common practice to study his work.
Ludwig Van Beethoven though 15 years senior, found inspiration in the young Mozart, hoping to meet him but Mozart's health did not allow it. Moreover, Pyotr Ilyich Tchaikovsky composed the orchestral suite "Mozartiana" as a tribute to Wolfgang Amadeus Mozart.
9) Introduction of the highest and the lowest voices
Wolfgang Amadeus Mozart's music reaches one of the highest notes in the vocal range. Unheard of in his time, one of the sopranos from The Magic Flute hits a high F note in one of the arias, and in the opera Abduction from the Seraglio, the bass soloist reaches a low D in one of its arias.
Those two are clear signs that he was trying to push the boundaries. Today Mozart's music might sound outworn, but it is fair to say Mozart was searching for new possibilities in his time.
10) Mozart's music is good for your health!
There are countless studies regarding Mozart's music and how it influences people, including babies in the womb and fruits and plants!
Because of the joyful and carefree nature of a large part of his music, many have tried to see what, if any, effect it has on unborn babies. But also, studies have tried to show if plants and fruits can benefit from being exposed to classical music, specifically Mozart.
Of course, the results vary, but the belief is playing the music of Mozart to a child in the womb or infant is beneficial. And for all of us, simply listening to his music can be relaxing.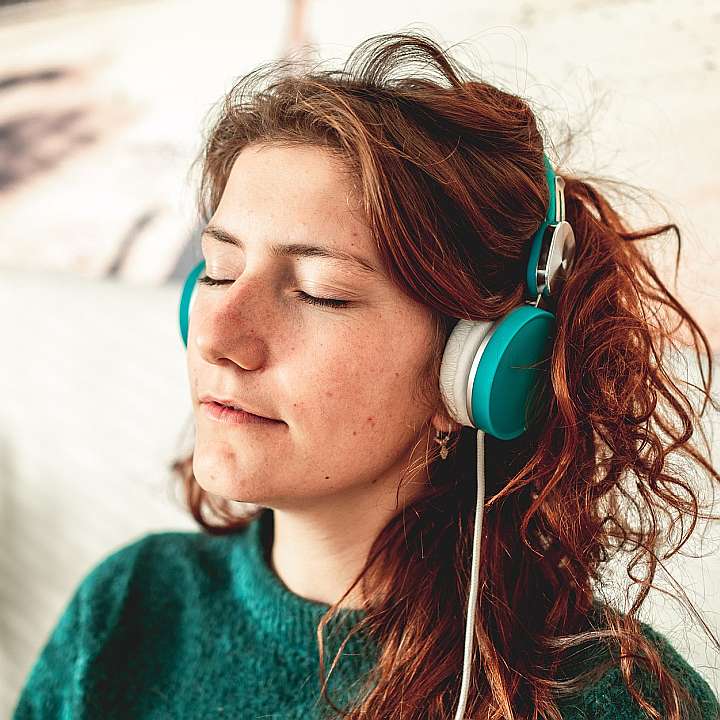 I am uncertain if there are any real benefits to plants or other food products, but hey, what's the worst that could happen?
11) Eine Kleine Nachtmusik – the iconic serenade
Though there is no record, the suggestion is all of Mozart's serenades were commissions.
The title, Eine Kleine Nachtmusik, comes from Mozart's journal, but it's unlikely the specific name was his intent.
It has four parts, though the question remains if a fifth movement is waiting somewhere, hoping someone finds it.
Mozart's death came before the publishing of Eine Kleine Nachtmusik, which is one of the most recognizable pieces of music ever, appearing in countless movies and TV shows, and is a standard in violinists' repertoire. Would you like to play it too? Then make sure to read my post, Eine Kleine Nachtmusik (K 525) for Solo Violin – Free Sheet Music & Practice Tips, or go straight to my Eine Kleine Nachtmusik Masterclass!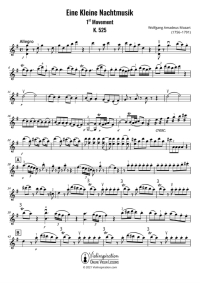 Eine Kleine Nachtmusik by W. A. Mozart
Free Violin Sheet Music
12) Massive catalog of works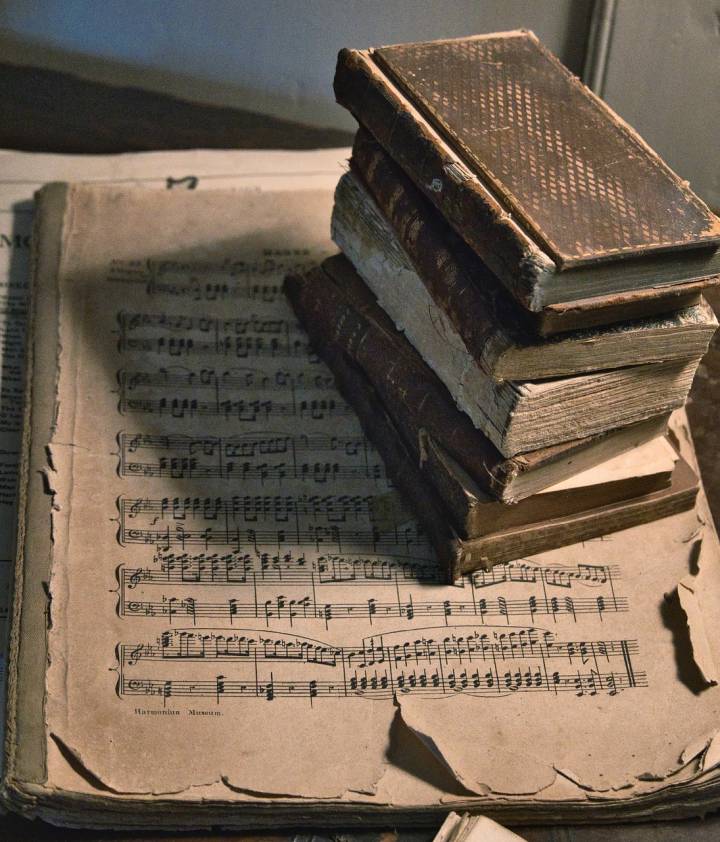 Mozart's life was short, living for 35 years.
Yet, his compositions are vast, amounting to more than 600 works!
His works include 17 Masses, 8 cantatas, 22 operas, more than 40 symphonies, almost 30 piano concertos, at least 5 violin concertos, only one – and very memorable – requiem mass, and various other music.
Moreover, he composed his first 30 symphonies by the age of 18!
Requiem in D Minor is legendary for the mesmerizing music and story surrounding it.
Amadeus was in poor health when a stranger came to the door with an anonymous commission for a requiem mass, a Roman Catholic Church service, to commemorate the first anniversary of the death of the patron's wife. Mozart saw this as a sign of his coming death, writing his farewell tribute.
Mozart died on December 5th, 1791, at 35 years old, before he could complete the work while receiving full payment beforehand. Constanze, his widow feared the patron would want the money back, so she asked Joseph Eybler to finish the score.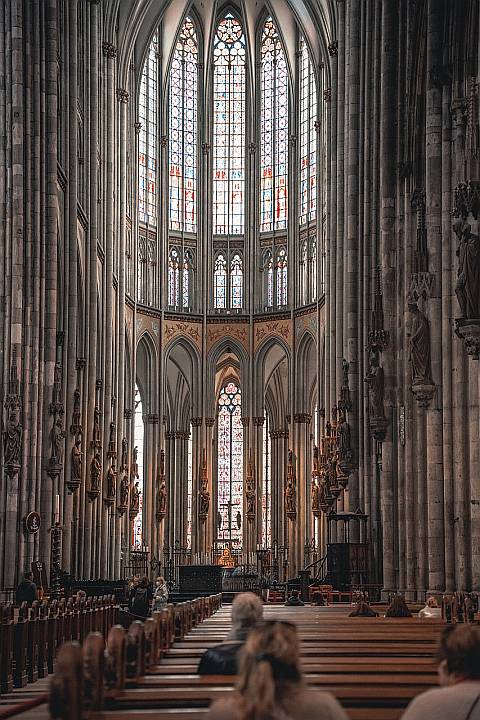 Eybler added some orchestral music following the Kyrie and asked Mozart's pupil Süssmayer to complete the piece. Before Mozart died, he left Süssmayer's instruction to finish it according to his vision.
Süssmayer copied the completed score in his handwriting – making it virtually impossible to determine who wrote what – and gave it to the stranger.
The patron, Count Franz von Walsegg-Stuppach, was known for passing off commissions as his musical accomplishment. It took about a decade of persuasion, but Constanze's persistence paid off, and she was able to influence Walsegg to acknowledge Mozart as the rightful composer of Requiem.
14) The two most recognizable violin concertos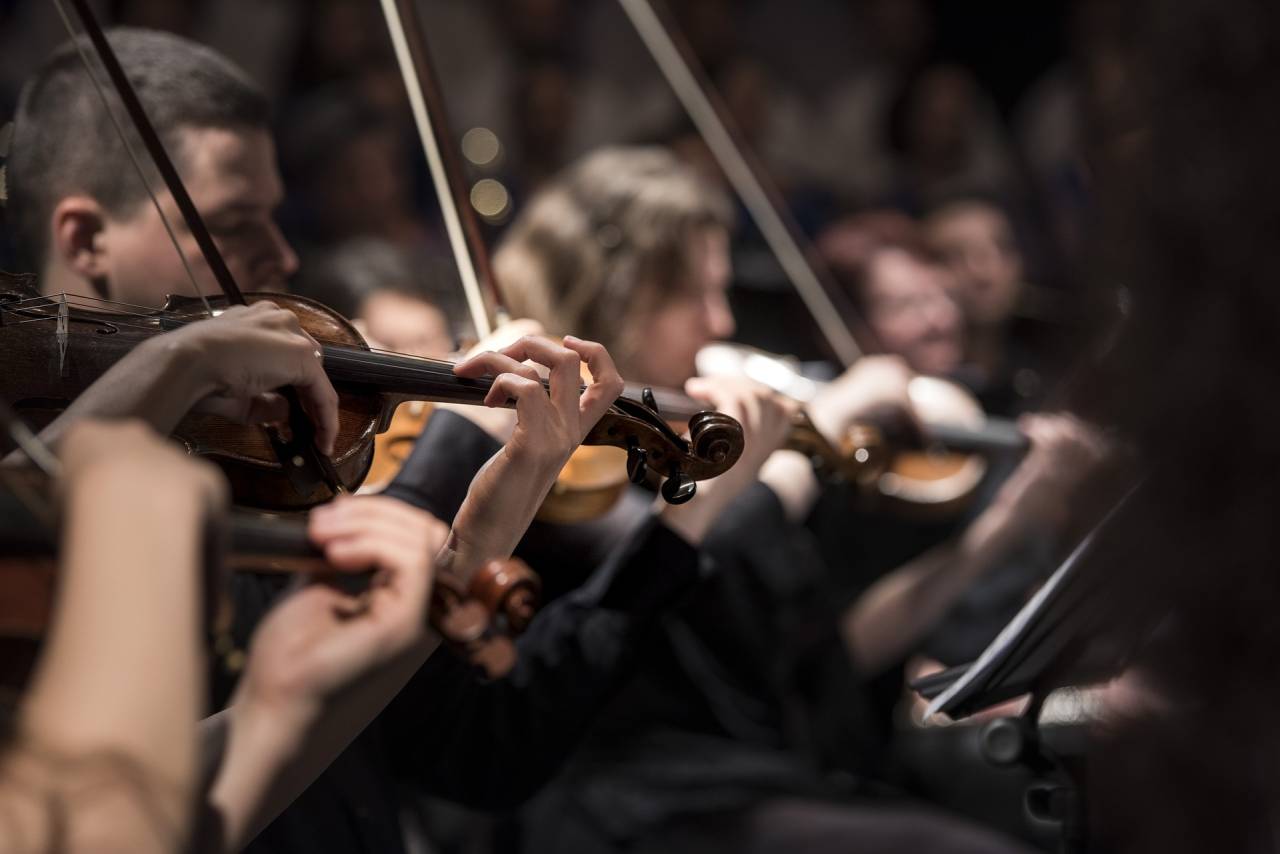 Mozart composed most of his string concertos between 1773 and 1779. In 1775, at 19 years old, Mozart wrote his two most recognizable violin concertos, Concerto No. 3 and No.5. Both are customary in auditions continuing until today and are part of the standard violin repertoire.
The first, concerto No.3, is in G major. In one of his letters to his father, Mozart called it the "Strasburg concerto."
Concerto No.5 is in A major and has the nickname Turkish, due to a part in the third movement. Virtually all well-known violinists have notable recordings of those two.
Facts about Mozart's death (and myths)
15) It is still a mystery
Mozart got ill in September 1791 and did not recover. He died in his home on 5 December 1791. Though Mozart was suffering and showing several symptoms of ill health, none can explain why he died.
His wife and her sister were nursing him while he was trying to complete Requiem in D minor, giving some instructions to Franz Xaver Süssmayr on how to proceed.
Akin to Beethoven's letters which medical historians study, Mozart's death has been the subject of many studies. Researchers have proposed more than a hundred causes of death, and there is still no widely accepted theory.
His wife's rumors about Mozart's poisoning created a whole myth about his death and the circumstances leading to that.
16) Salieri didn't poison Mozart
It makes for a great story: a music genius gets poisoned by a rival composer while the former is in the midst of composing an important work, a requiem, which ends up being for his own funeral. Unfortunately, the facts are more "boring" than the myth surrounding them.
Antonio Salieri was an Italian composer, conductor, and famous music teacher in Vienna. The admiration between Mozart and Salieri was mutual on the surface. But in Mozart's case, there was more beneath the surface. In a letter to his father, Amadeus touted Salieri's talent yet bemoaned the Italians taking Austrian jobs in the Vienna music scene.
When Mozart died, his wife started spreading rumors that he was poisoned (among other things). This rumor spread even more due to the rivalry between Italian and German musicians at the time. At one point, it seems that Salieri admitted that he had poisoned him.
In any case, this almost immediately became part of the popular culture of the time.
Because of rumors, half-truths, and racism, some consider it a fact that Antonio Salieri poisoned the Austrian composer. Unfortunately, Salieri is more well known for what he didn't do, instead of what he did, his music.
17) Popular myths about Mozart's funeral
In the matter of almost every important person, there are many rumors regarding various aspects of Mozart's life, including his funeral.
The rumor goes that he and his wife were in debt, so his wife chose to bury him in a communal grave.
That is almost the truth. Mozart's financial situation was not great. However, he is resting in a common grave. Unlike the permanent grave sites of aristocrats, common graves are dug up after a couple of years to make room for more burials. The funeral also had very few attendees, which was common in Austria during this time.
That means we have no idea where Mozart's grave is despite the various landmarks in Vienna and Salzburg dedicated to him.
18) Mozart's 250th birthday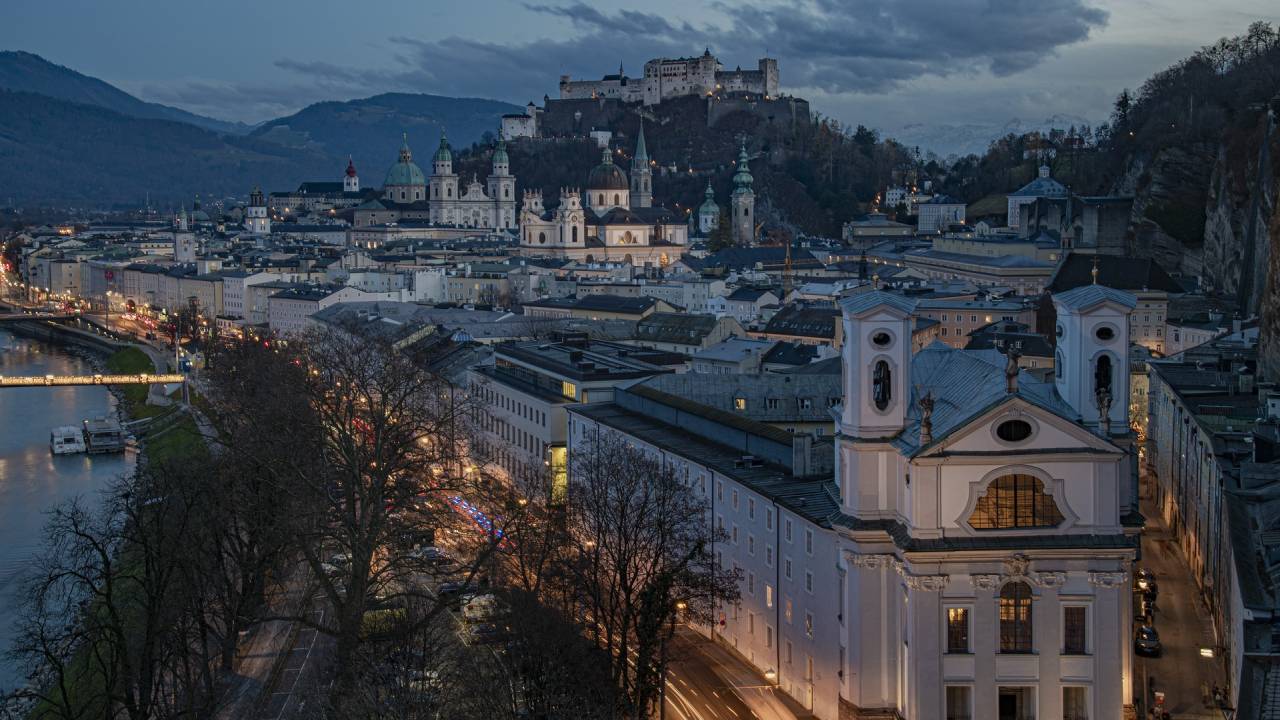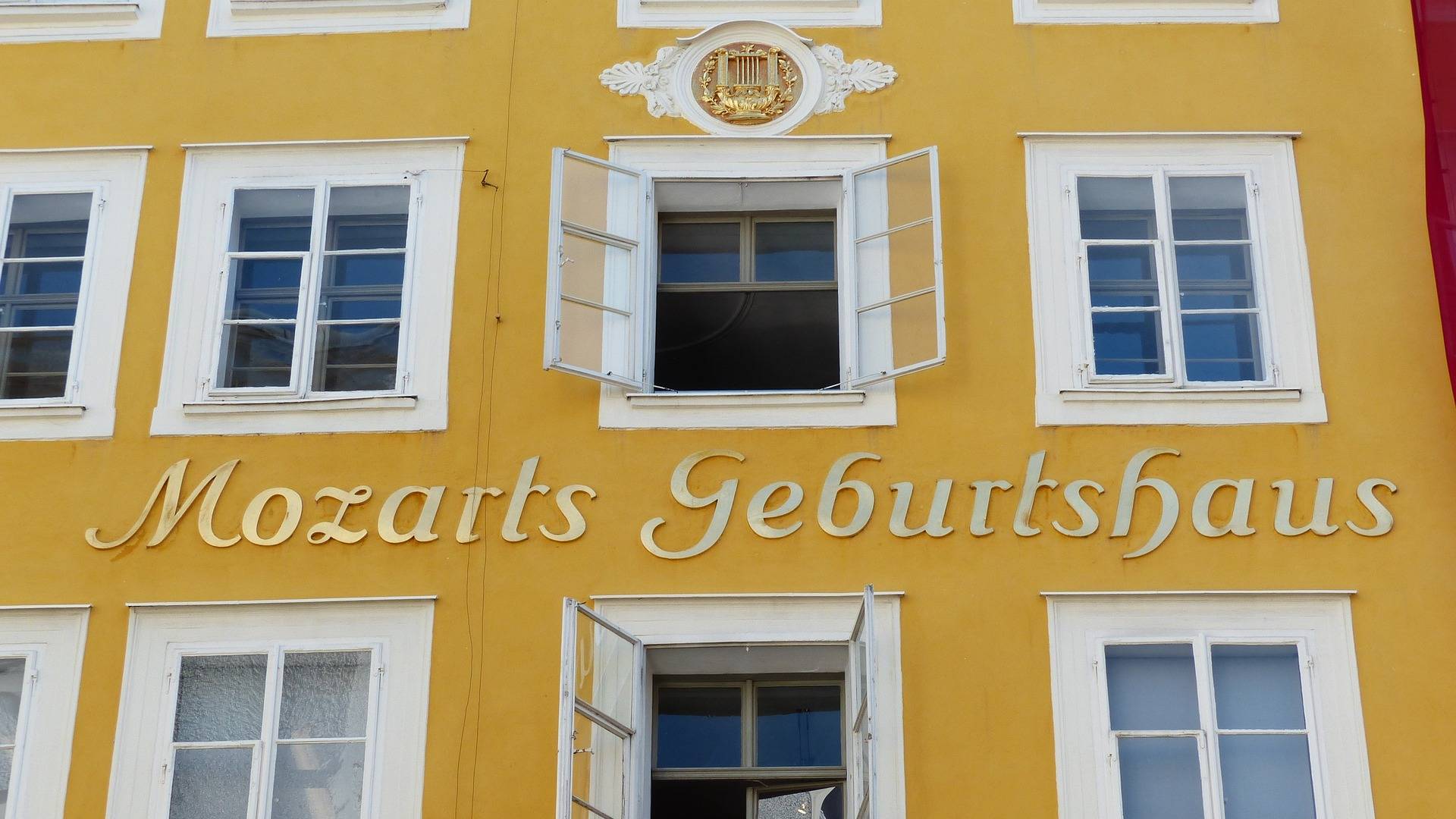 To celebrate Mozart's 250th birthday, on January 27th, 2006, all the churches in his hometown of Salzburg rang simultaneously at the exact hour of his birth. There were numerous performances of his works anywhere!
Facts about Mozart in popular culture
19) Movies about Wolfgang Amadeus Mozart
The most well-known movie about Mozart is "Amadeus" (1984).
The film was nominated for eleven Academy Awards, winning eight (including Best Picture).
Mozart has been an inspiration even for fiction writers. The first notable works of literature inspired by Mozart were by the German writers E. T. A. Hoffmann and Eduard Mörike. Hoffmann published his "Don Juan" in 1812, and Mörike "Mozart's Journey to Prague" in 1856.
There is also a murder mystery book by Scott Mariani, "The Mozart Conspiracy" (2008), which suggests political reasons behind his fictional murder.
Mozart also appears in a Doctor Who audio drama. Moreover, there are more than ten films where Mozart is either the main character or makes a guest appearance, as well as documentaries and TV shows about him.
20) Mozart's music in popular culture
Countless movies and TV shows use Mozart's works, dating back to the silent era. Some notable examples are his piano concerto No. 21 in the James Bond movie "The Spy Who Loved Me," his clarinet concerto in A Major featured in films such as "The King's Speech" and "Out of Africa," Duettino-Sull'aria from The Marriage of Figaro is used in "The Shawshank Redemption" and many more.
Various composers and music artists use parts of his music in their creations. Classical and Romantic era composers use some of his melodies as an homage. Nowadays, you can hear a bit of Lacrimosa in Evanescense's song Lacrymosa.
And, a metal version of the piece can be found in Symphony X's "V – The New Mythology Suite" album, which also features parts of Mozart's Requiem.
Countless songs ranging from metal band The Gathering to rap artist Falco have songs dedicated to or inspired by him.
Conclusion
Mozart was an icon, an inspiration, and one of the most, if not the most prominent, figures of Western European music.
His influence inspires musicians, professional or amateur, and music is still loved and appreciated.
If you like this post, you may also like the following ones: