Learn who are the most famous film composers of all time!
When you watch a movie, you hear the music that creates the atmosphere and adds an interesting background to the plot, highlighting the most important scenes. This is one topic that many movie-lovers often don't realize, that each film is enhanced by the music that accompanies the film.
If you watched some of the popular movies, it is very likely that you have heard music that was composed by one of the most famous film composers! Let's have a look at who are the most famous film music composers and which movie themes you can easily learn to play on your violin!
Top 10 Most Famous Film Composers
Here is the list of the absolute top of the top among film music composers:
10. Erich Korngold
9. Howard Shore
8. John Barry
7. Max Steiner
6. Danny Elfman
5. Rachel Portman
4. Jerry Goldsmith
3. Bernard Herrmann
2. Hans Zimmer
1. John Williams
Read on to learn a few facts about each of these composers.
10. Erich Korngold (1897-1957)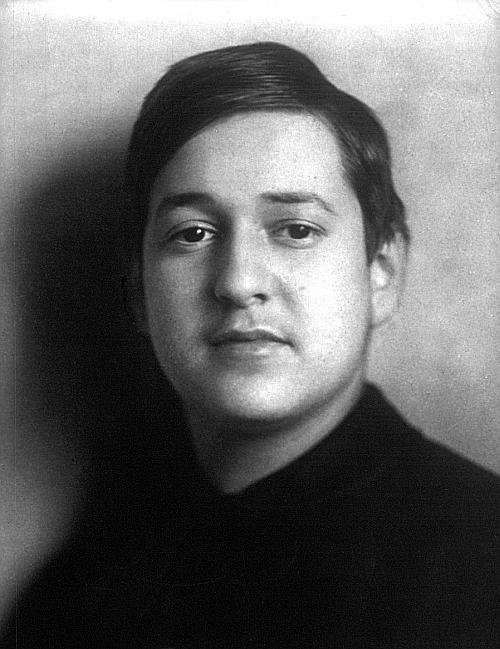 I had to include Austrian-American composer Erich Korngold on this list because he is truly the father of film composition art form. A classically trained composer, Korngold redefined what film composition could be and was graciously welcomed in the United States.
After completing just one simple score for the Warner Brother's in 1934, they offered the young composer a lifetime contract which included a hefty pension, his own rehearsal building and composition studio, his own private orchestra, and gave him complete artistic control of the scores and films for which he would compose.
Korngold's scores include the music for Captain Blood (1935), The Adventures of Robin Hood (1938), The Sea Hawk (1940), Kings Row (1942), and many more!
9. Howard Shore (b. 1946)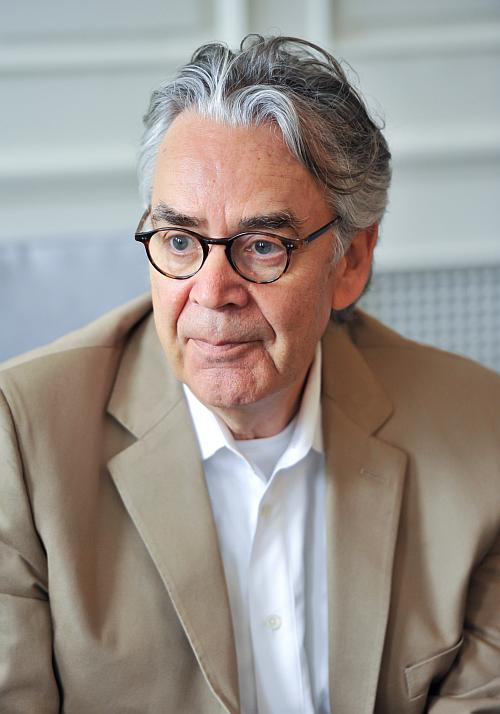 Canadian composer Howard Shore has a whopping 80 scores under his belt and continues to be one of Hollywood's most sought-after living composers. A graduate of the Berklee College of Music in the United States, Shore has had an incredibly fruitful career in film composition. He is also notable in the classical music world as a composer of operas, symphonies, and concertos.
You may recognize some of his music as his scores include those from the Lord of the Rings (trilogy, 2001-2003), the Hobbit (trilogy, 2012-2014), King Kong (2005), and Twilight: Eclipse (2010). Howard Shore is the recipient of four Academy Oscar Awards, three Golden Globes, and four Grammy's for his works on the Lord of the Rings trilogies.
Click here to learn easy violin arrangements of The Shire and In Dreams, both from the Lord of the Rings.
8. John Barry (1933-2011)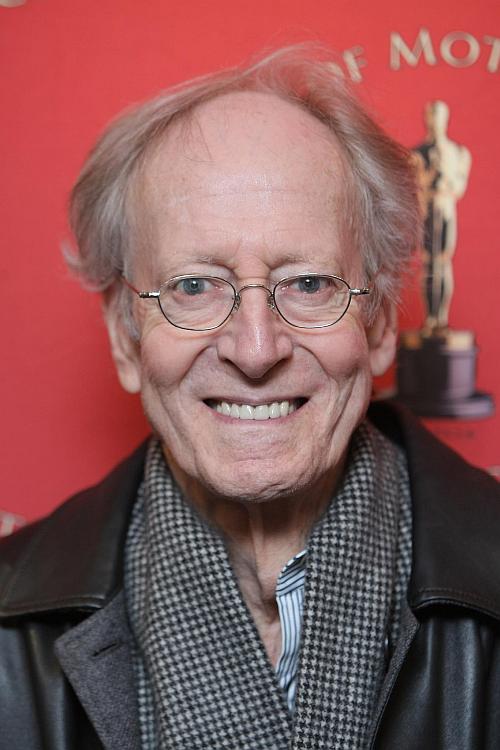 Five-time Academy Oscar Awards winning film composer John Barry is another of the world's most prominent composers. With 50 years of experience in composition for motion pictures, the English composer is most recognized for his works on the first eleven James Bond films. Having composed for over one hundred films and television series', Barry was prolific in his work and one of the most celebrated film composers of the 20th century.
Awards for Maestro Barry include Five Academy Oscar Awards, two BAFTA awards, one Golden Globe, four Grammy's, moreover, he was nominated for several awards including the Emmy's and the Grammy's. His scoring includes works for The Lion in Winter (1968), Mary, Queen of Scots (1971), Out of Africa (1985), Dances with Wolves (1990), and of course, the first eleven James Bond films (1962-1987).
7. Max Steiner (1888-1971)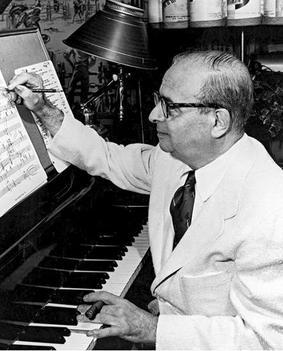 Max Steiner is one of the earliest and most successful film composers of the 20th century. With Austrian-American origins, he was originally a classical composer and, after a successful career in Austria, moved to the United States and became an influential director, composer, and conductor for Broadway, often working with the famous George Gerswhin.
After his fifteen-year tenure within the Broadway musical sphere, Steiner soon began to work with RKO productions and eventually with Warner Brothers. He ended his career with 300 original film scores, was nominated for 24 Academy Awards, and won 3. His most celebrated scores include King Kong (1933), Little Women (1933), Gone with the Wind (1939), Casablanca (1942), and Now, Voyager (1942).
Perhaps understated, Max Steiner worked alongside Erich Korngold to establish and transform the art form of film composition and (like Korngold) drew from Austrian-Germanic influences of composers like Strauss, Mahler, and Wagner. From Strauss, the idea of music for a specific program; from Mahler, the idea of a soundscape and sound world; and most notably, Wagner's leitmotif, a musical theme that is associated with a specific character, setting, or emotion.
6. Danny Elfman (b. 1953)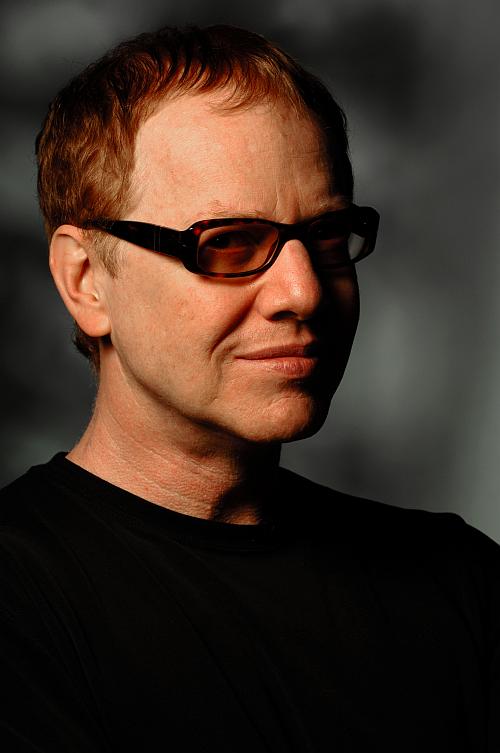 American Composer Danny Elfman is one of those composers within the film industry that works with directors on fantastical films, and creates very special music to match! His first movie score was in collaboration with life-long friend and movie director Tim Burton's 1985 Pee-Wee's Big Adventure. Since then, Elfman has established himself in the Hollywood movie industry amongst the ranks of Hans Zimmer and John Williams.
In 1989, for example, he composed the main theme song for the famous television show The Simpsons and has continued to compose for the executive director and creator Matt Groener since. As a film composer, Elfman has worked on several notable films including Batman (1989), Scream 2 (1997), Pyscho (1998), Spiderman (trilogy; 2002- 2007), Hulk (2003), Taking Woodstock (2009), and the Fifty Shades of Grey (trilogy; 2015-2018).
Collaborations with Tim Burton include Beetlejuice (1988), Edward Scissorhands (1990), A Nightmare Before Christmas (1993), Planet of the Apes (2001), Charlie and the Chocolate Factory (2005), Alice in Wonderland (2010), and Miss Peregrine's Home for Peculiar Children (2016) amongst many others.
5. Rachel Portman (b. 1960)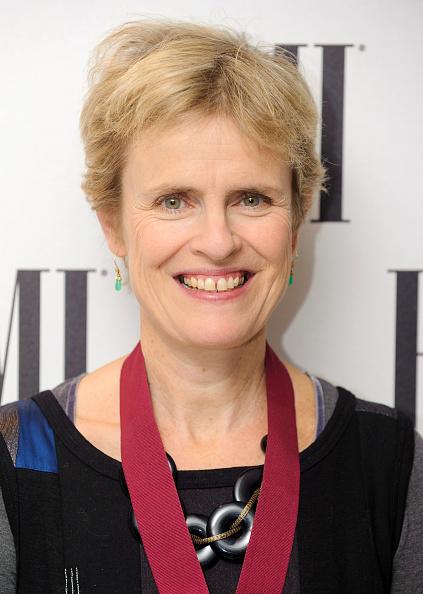 Rachel Portman is the first female film composer to win an Academy Award for her work on the film Emma (1996), and also the first female composer to win a Primetime Emmy for the film Bessie (2015). From Surrey, England, Portman has made waves as a film composer and has fought her way through the ranks of the male-dominated field. With scores for over 100 films, Portman is also one of the 21st century most important composers in general and has written a children's opera The Little Prince, a musical for the BBC Proms The Water Diviner's Tale, and various other orchestral, and choral compositions.
Her most notable works include The Joy Luck Club (1993), The Cider House Rules (1999), Oliver Twist (2004), The Duchess (2008), and most recently with Disney's 2020 film Godmothered.
4. Jerry Goldsmith (1929-2004)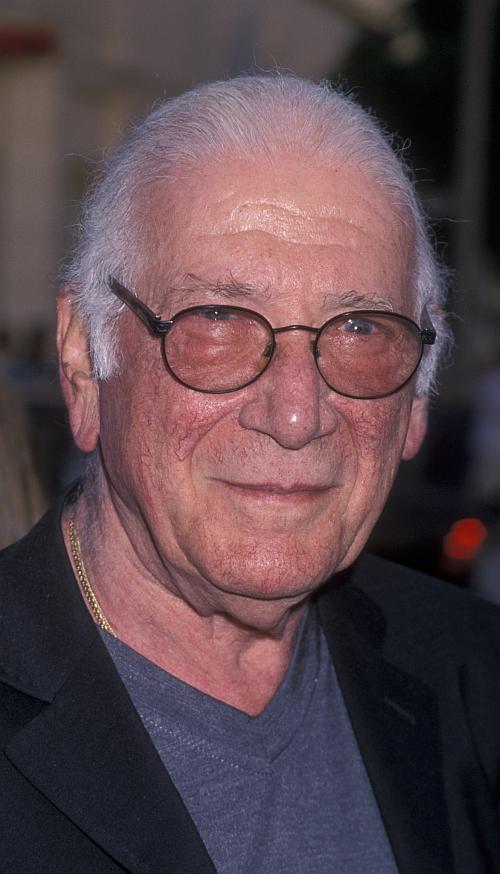 American Composer Jerry Goldsmith is a celebrated composer with works on films which are also some of the most successful of the 20th century. He studied at the University of Southern California with another of Hollywood's greats, Miklós Rózsa.
Goldsmith wrote scores for about 200 films over the span of 50 years. His works have been nominated over 30 times but he only won one award for writing the score to the 1976 film, the Omen. Despite having been unsuccessfully nominated for so many awards, Goldsmith's track record speaks for itself.
His works include Escape from Planet of the Apes (1968), Chinatown (1974), Star Trek (1979-99, 2002-2004), First Blood (1982), Poltergeist (1982), Rambo (1985/7, 2008), The Lost World: Jurrasic Park (1997).
3. Bernard Herrmann (1911-1975)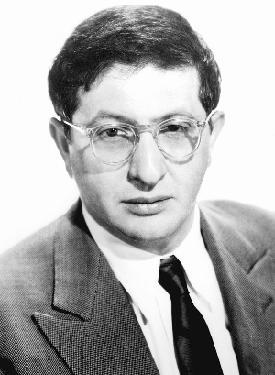 Bernard Hermann is not only one of the most celebrated film composers of all time but is also one of the most influential composers outside of just film music. He played the piano, and as an artist, had a deep connection with his philosophy behind film composition, one that was organic with regard to any motion picture he worked on. The works he wrote influenced other composers like Alexandre Desplat and Danny Elfman, even inspiring composer Revel Young to transition from Jazz drummer to film composer, Jazz saxophonist John Zorn, Sir George Martin (composer for the Beatles), and even Alfred Hitchcock and Martin Scorcese.
A powerhouse in the film world, Herrmann's written work includes Citizen Kane (1941), The Day the Earth Stood Still (1951), Vertigo (1958), Physco (1960), Fahrenheit 451 (1966), and Taxi Driver (1976).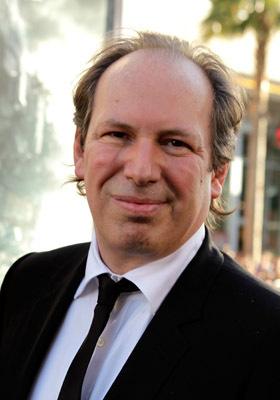 Without a doubt, Hans Zimmer is one of the world's most recognized names world and the industry of film composition. With over 150 scores (currently), Hollywood and Hans Zimmer will continue to be in close collaboration. The German-American composer is still active in the industry and has been composing scores since his 1987 score for Terminal Exposure. His impressive career and sweeping award win and animations led to Dream Works appointing him to be head of the Film Music Division.
The film music of Hans Zimmer is also one of Hollywood's most successful films of the past two decades. Maybe you've heard of them? Rain Man (1988), Pacific Heights (1990), Thelma and Louise (1991), The Lion King (1994), Prince of Egypt (1998), Gladiator (2000), Hannibal (2001), Pirates of the Caribbean (2003-2011), Batman Begins (2005), The Simpsons: Movie (2007), Dark Knight (2008), Dark Knight Rises (2012), 12 Years a Slave (2013), Batman v. Superman: Dawn of Justice (2016), and most recently Dunkirk (2017). Aside from films and television, Zimmer has also composed video game music including the 2009 Call of Duty: Modern Warfare, and FIFA 2019.
1. John Williams (b. 1932)
Number one on this list is, of course, Juilliard-trained American-composer, John Williams. Having worked extensively throughout Hollywood, Williams' name is associated with many of the world's greatest movies. The artist continues to play piano and write many concert works including concertos, symphonies, chamber works, and many more. As an impressively talented man in the music world, John Williams has worked for some of the highest-grossing films of all time.
His motion picture scores include Fiddler on the Roof (1971), Jaws (1975), Close Encounters of the Third Kind (1977), Superman (1978) ET: The Extraterrestrial (1982), Schindler's List (1993), the Jurassic Park films (1993), Indiana Jones, and most notably, the entirety of the Star Wars series (1977-2019), and the main themes and foundation for the Harry Potter (2001-2004).
Check my Video Library and find out which famous compositions by John Williams are available in the form of easy tutorials and play-alongs!
7 Notable Female Film Composers
These living female composers have become an integral part of the film industry for their compositions. Many of these women are noteworthy for their incredible scores as well as making history as some of Hollywood's 'firsts'.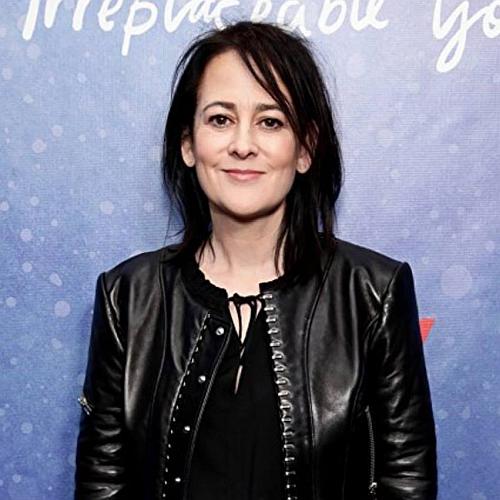 Lesley Barber, a Candian native, was the first female composer to be featured in The Hollywood Reporter's Composer Roundtable alongside Hans Zimmer and others. Check out her music on the soundtracks for Mansfield Park (1998), You Can Count On Me (2000), and Manchester by the Sea (2019).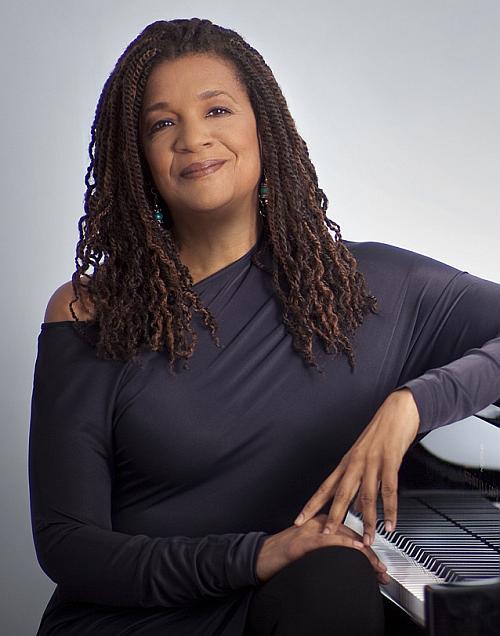 Kathryn Bostic is the first female African American composer accepted to the Academy of Motion Picture Arts and Sciences Music Branch. She has worked on some incredible films and documentaries including Toni Morrison: The Pieces I Am (2019), Clemency (2019), and Netflix's Dear White People (2014-present). She has also worked on Broadway alongside August Wilson and his plays, Gem of the Ocean and Radio Golf.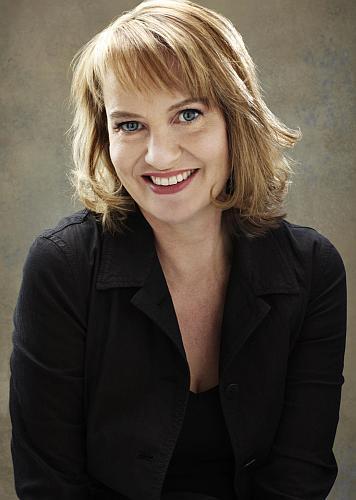 English composer Anne Dudley is on the soundtracks for notable people including songs you may have heard on the radio from Elton John, Liza Minnelli, Tina Turner, and even Robin Williams! She has also done scoring for Full Monty (1998), Les Misérables (2012), and Mammia Mia (2018).
Germaine Franco (b. 1987)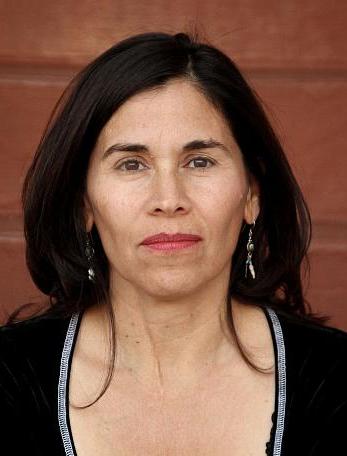 As the first Latina composer admitted to the Academy of Motion Picture Arts and Sciences Music Branch, Germaine Franco has made her mark on the film industry with her work on films like Dope (2017), Disney's Coco (2017), and for Curious George (2019-2020).
Hildur Guðnadóttir (1982)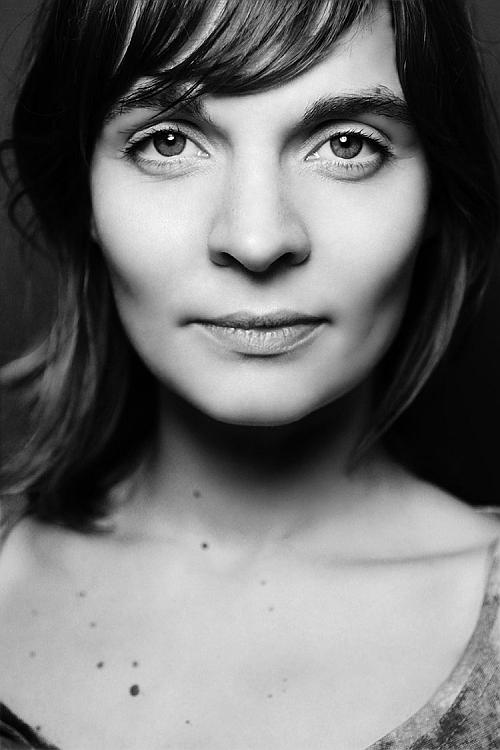 Iceland's Hildur Guðnadóttir is the first female that has won awards from both the Golden Globes and BAFTA for Best Original Score. Her composing style is unique and wholistic, and you can hear recordings on soundtracks from her work on her award-winning score for Sicario: Day of the Soldado (2018), HBO's Chernobyl (2019), and The Joker (2019).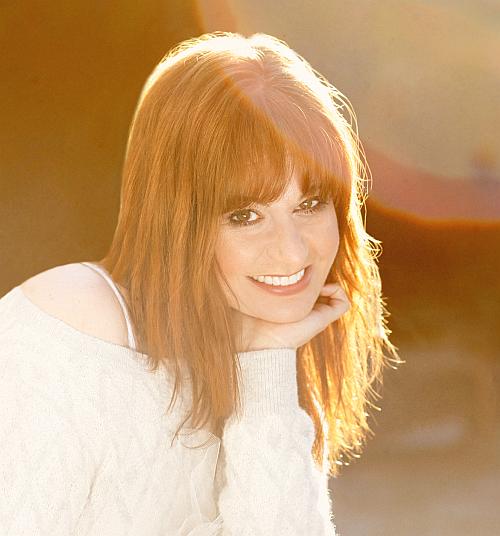 Deborah Lurie is a versatile composer working with artists from her home country, the United States. Her soundtrack work includes famous radio songs from Katy Perry, Christina Perri, Kelly Clarkson, and many others. Her compositions are also in the films Dear John (2010), 9 (2009), and Alice in Wonderland (2010).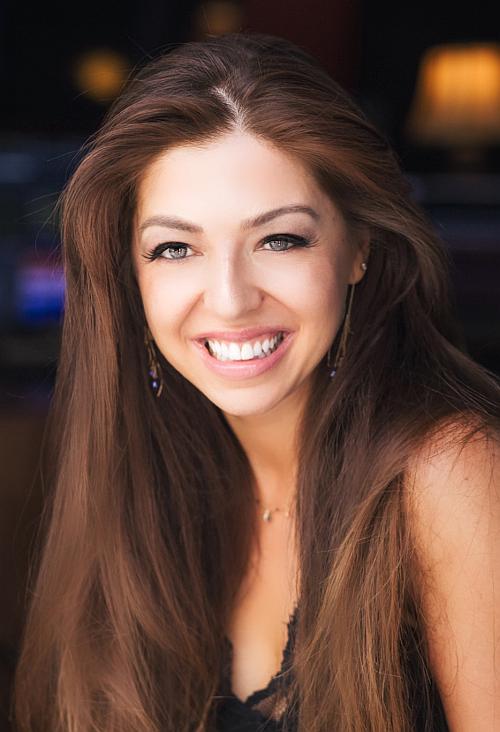 Turkish-American Composer Pinar Toprak is Marvel's first female composer with her 2019 work for their film Captain Marvel. She also created songs for movies like Justice League (2017), Stargirl (2020), and HBO'S 2020 McMillions.
Why are film composers important?
Film composers are important because they create the soundtrack which accompanies a film that is as crucial to the plot as the storyline is. It's the small detail that has a great impact on what makes movies a special form of visual art.
Film composers have an exciting job which (in some ways) is quite simple. She or he has to compose film scores that support the film. If it goes very well, they can transcend the film and the story even further.
It is so important to the plot of a story that it often means the composer must make several drafts of their work before the final product is included with the film. Some composers create a broad sound world that captures the feelings and emotions of a particular scene. For scenes that are similar to each other, a composer might choose to use the same kind of music for that scene, with few changes if any. There are also some composers who are so dedicated to the artistic success of the film that they create various themes for each of the individual characters within a story. As the characters develop throughout the film, so do their musical themes, mirroring the characters changing identity.
What is so exciting about film music is how original it can be, and how each song can be special and appeal to the audience in ways that a symphony or a pop song cannot. For example, in "Frozen" the ice queen "Elsa" sings a song called "Let it Go" which took the world by storm (excuse the pun).
The success of the song was recognized by the American Academy Awards in 2014, winning an Oscar for Best Achievement in Music Written for Motion Pictures, Original Song. That means that this animated film, intended for children and their families, beat out every other Hollywood film music that year!
Famous Movie Themes You Can Play On the Violin!
In my Video Library, you can find many themes from popular movies arranged for solo violin. I hope you'll find something for yourself, no matter if you are a beginner, intermediate player, or even beyond that.
Here I'd like to list four great film songs for beginners:
Just click on the link, watch the tutorial and start practicing right away!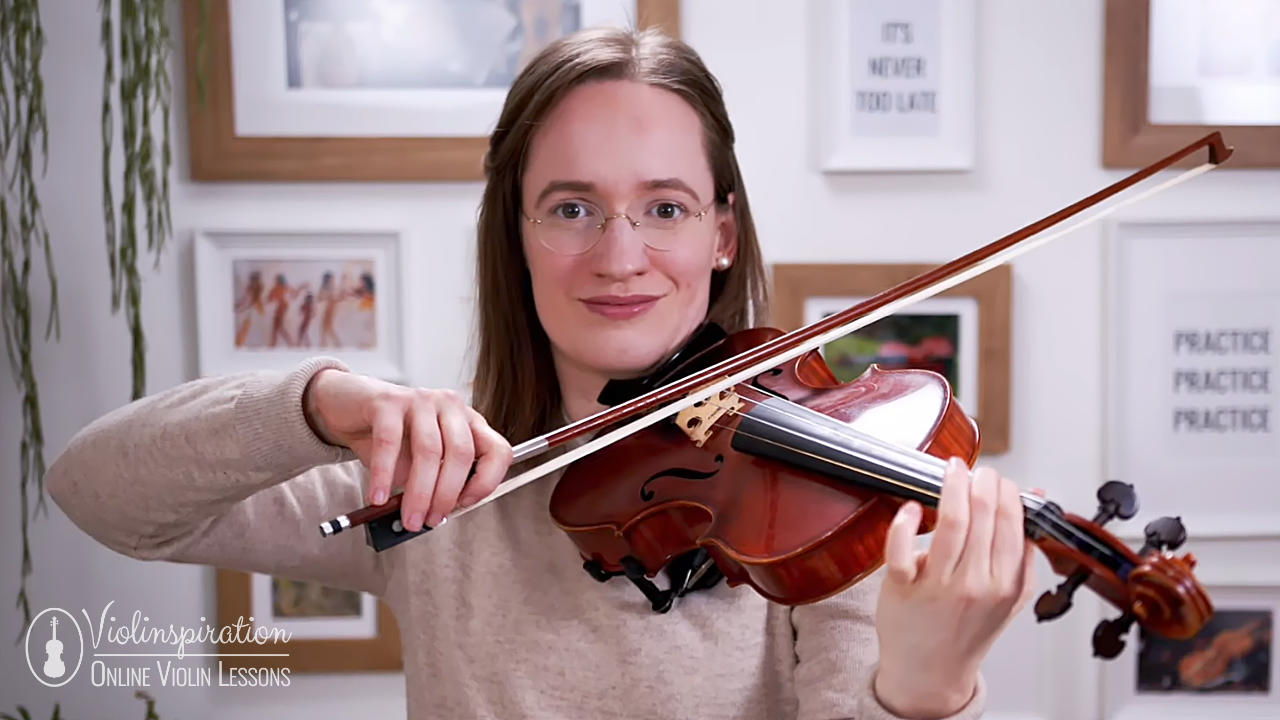 If you are looking for more film music ideas to add to your violin repertoire, here are my recommendations: