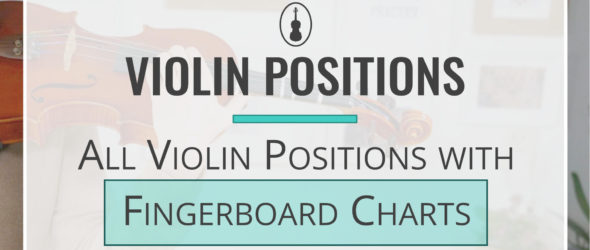 https://violinspiration.com/wp-content/uploads/Violin-Positions-All-Violin-Positions-with-Fingerboard-Charts.jpg
Wondering how to play notes in the higher positions? Here is a complete guide to learning how to play the violin positions.
Currently I am taking violin lessons with a teacher that got taught by the Russian school after David Oistrakh. In our classes, one of the things that has been stressed is to have beautiful and seamless position changes.
That is one of the things that distinguishes the "good player" from the "great player". You can't just randomly move up your finger and hope that it lands on the correct spot. Well, not if you want to become a professional violin player.
What will you learn in this post?
In this post I'll share the whole process of learning how to play each position on the violin. The most important thing is to remember to take your time to learn positions. The way I teach positions in Julia's Violin Academy is step-by-step. You start by learning to play the first position perfectly in tune, then you move on to the third position. You take it one position at the time.
To get you started, I've compiled a complete guide to learn to play positions – from the very basics, such as "what are violin positions", to an explanation where to find the highest violin positions on the fingerboard. I also added a PDF booklet with the finger positions in each position, that you can use as a jumping-off point to start playing in different positions in violin pieces. You can download it here: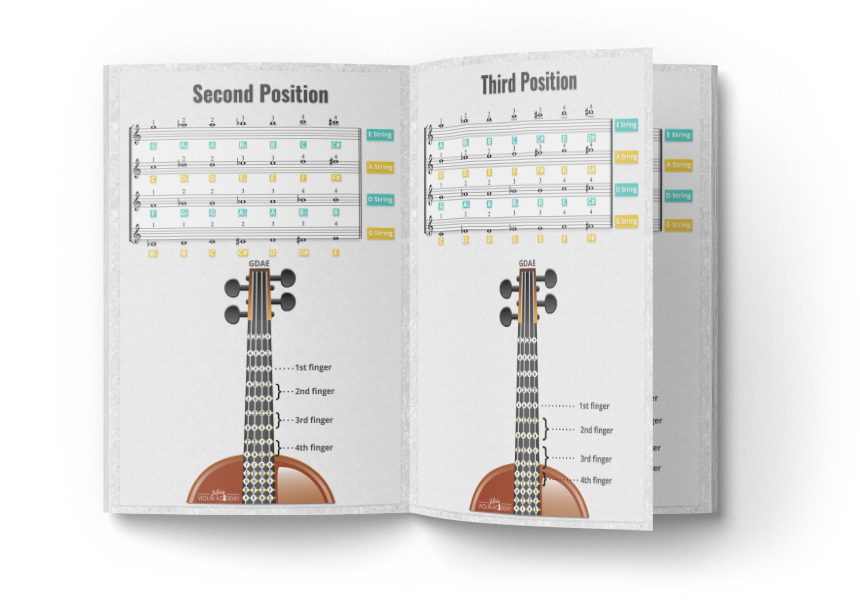 Get your free violin charts
for all the positions!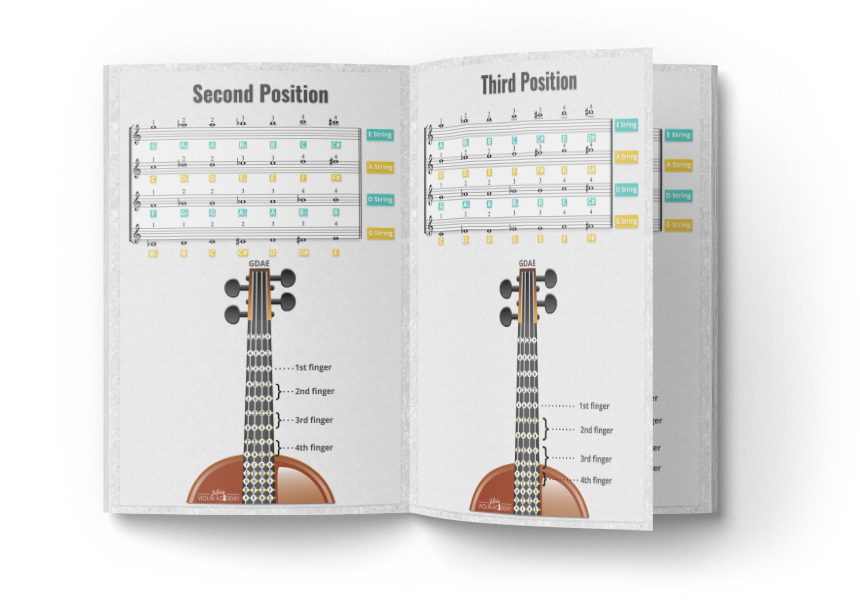 Get your free violin charts
for all the positions!