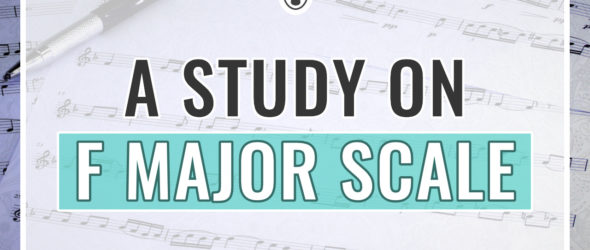 https://violinspiration.com/wp-content/uploads/Violin-F-Major-Scale-Notes-Fingering-and-Pictures.jpg
The F Major violin scale is a great one to learn because it introduces using a low first finger into your left-hand posture and technique.
In this post, I cover all you need to know about this scale, including how to play it and examples of music pieces composed in this key signature.
Before we start, make sure to download your free F Major booklet: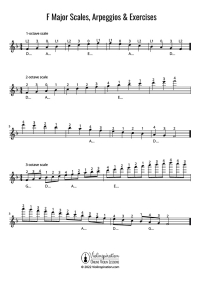 F Major Scales, Arpeggios
and a Bonus Exercise
What Are the Notes of the F Major Scale on the Violin?
The notes of the F Major scale are F, G, A, Bb, C, D, and E. Its key signature has one flat, so the B note is lowered by a half step.
The F Major, like all major scales, follows the same pattern of whole steps (WS) and half steps (HS): WS, WS, HS, WS, WS, WS, and HS that begins on the tonic or first note of the scale.
How to Play the F Major Scale on the Violin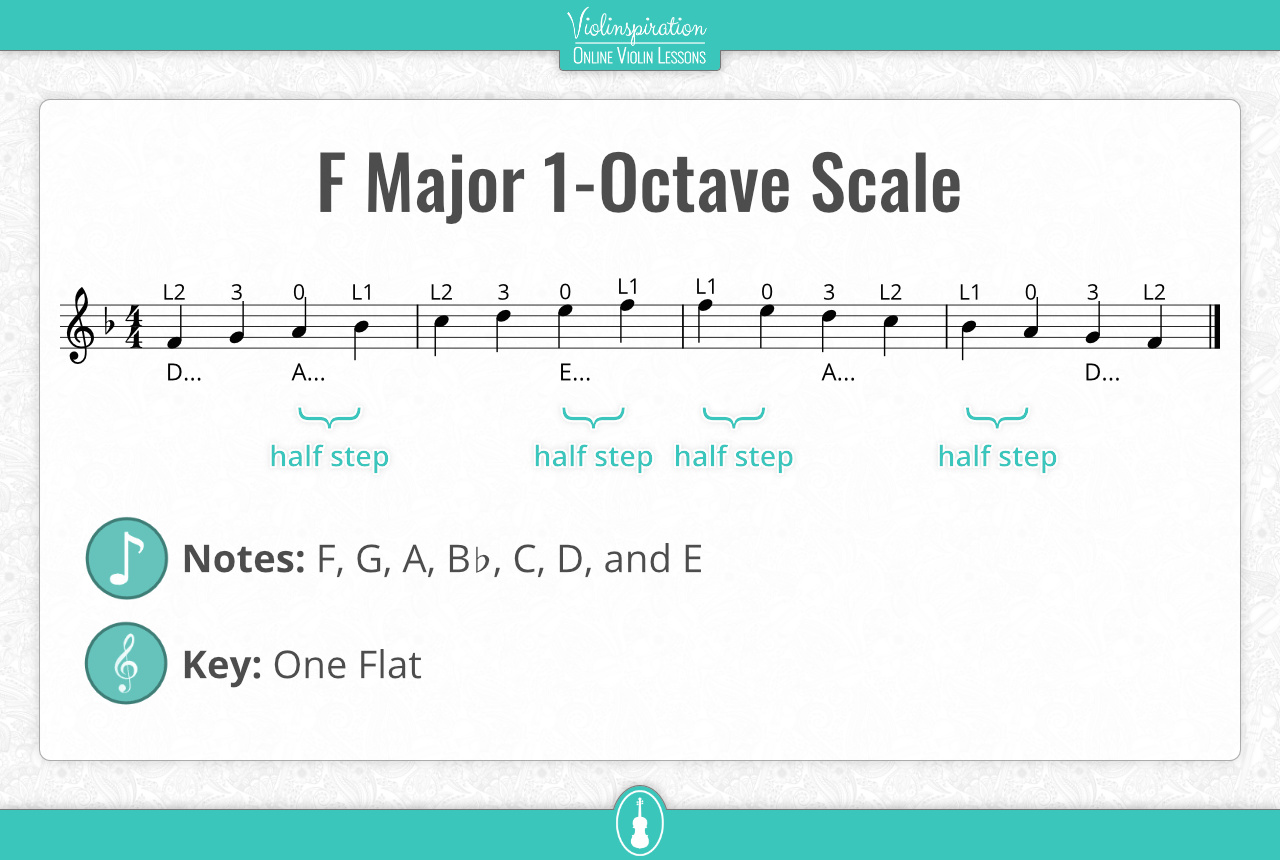 To play a one-octave F Major scale in the first position, begin by placing your second finger in the low position on the D string for the tonic, F. You play G which is one step higher with the third finger. Going up the scale play the open string for A.
You play Bb by reaching your first finger back from your setup position on the A string a half-step. Make the movement from your knuckle. Try not to use your wrist.
Remember to keep your fingers down on the previous note and hold them as you progress up when playing scales. It will help you feel the distance you need to stretch your second finger for the succeeding note, C, a whole step higher, and your third finger for D.
Play E with the open string, and remember to use your low first finger to reach back to F. You may be used to playing F# so keep in mind you are playing the natural F.
When playing this backward, feel free to use your fourth finger for E and A if you want to strengthen it and practice your intonation.
How Do You Play an F Major Arpeggio on the Violin?
When you play a combination of F, A, and C on the violin, you are playing arpeggio for F Major.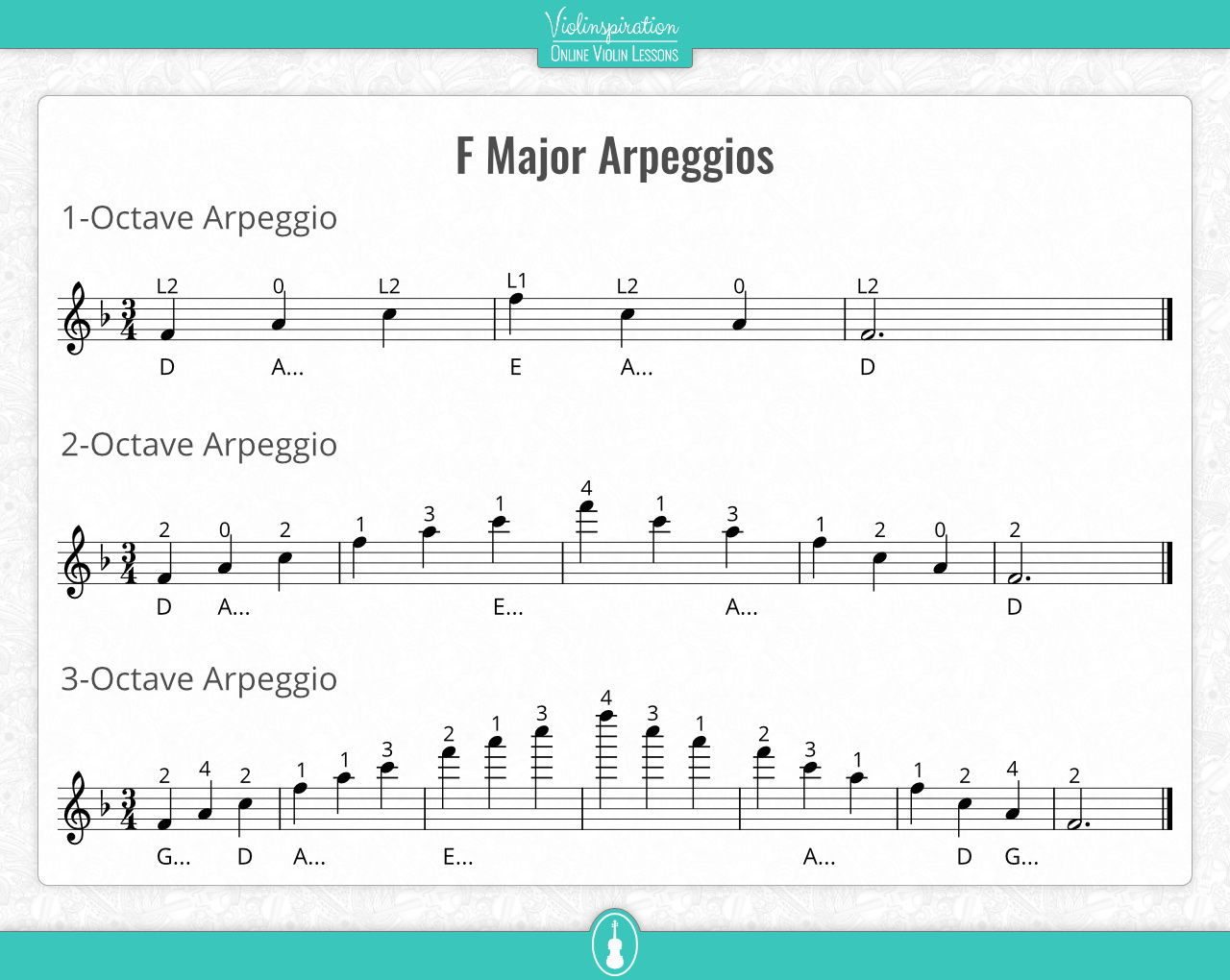 An arpeggio is made of the first, third, and fifth notes of any scale. You can extend a one-octave arpeggio to two or even three octaves!
Two- and Three-Octave F Major Scale on the Violin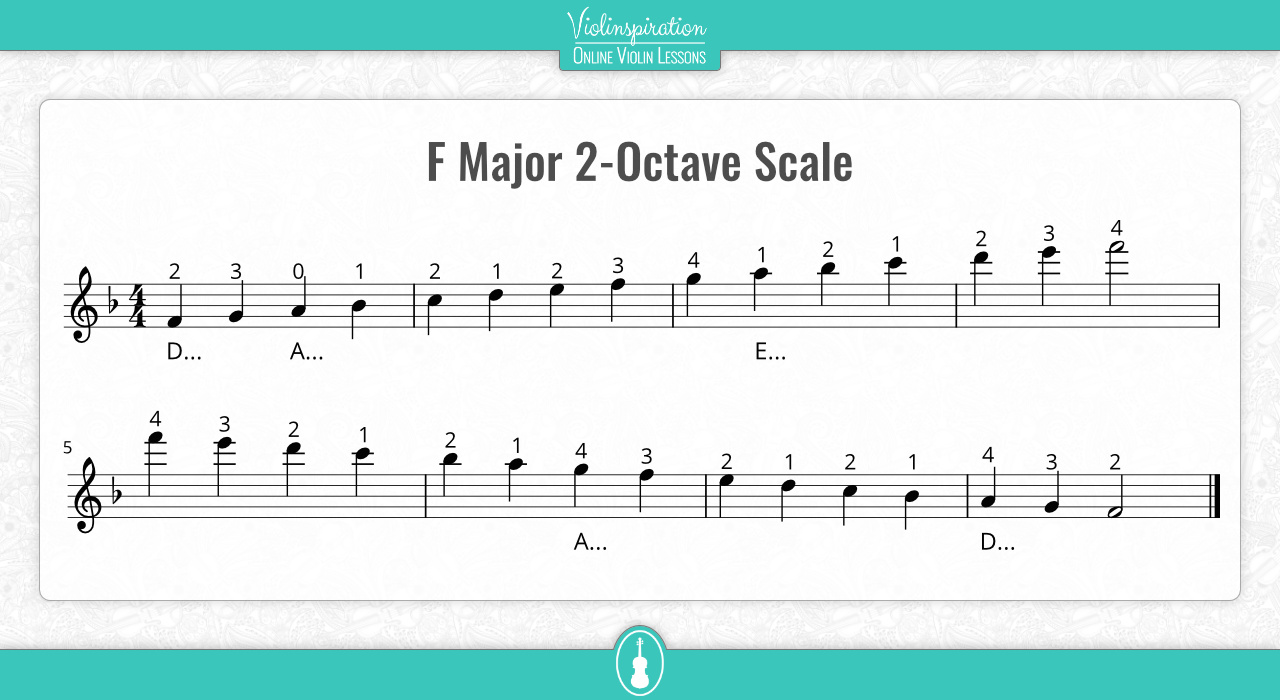 The 2-octave F Major scale starts in the first position but quickly goes into the third and fifth positions. Make sure to practice shifting to those positions separately in order to play the scale with more ease.
If you're ready for an even bigger challenge, you can try to play the 3-octave F Major scale with the use of the fifth and higher positions.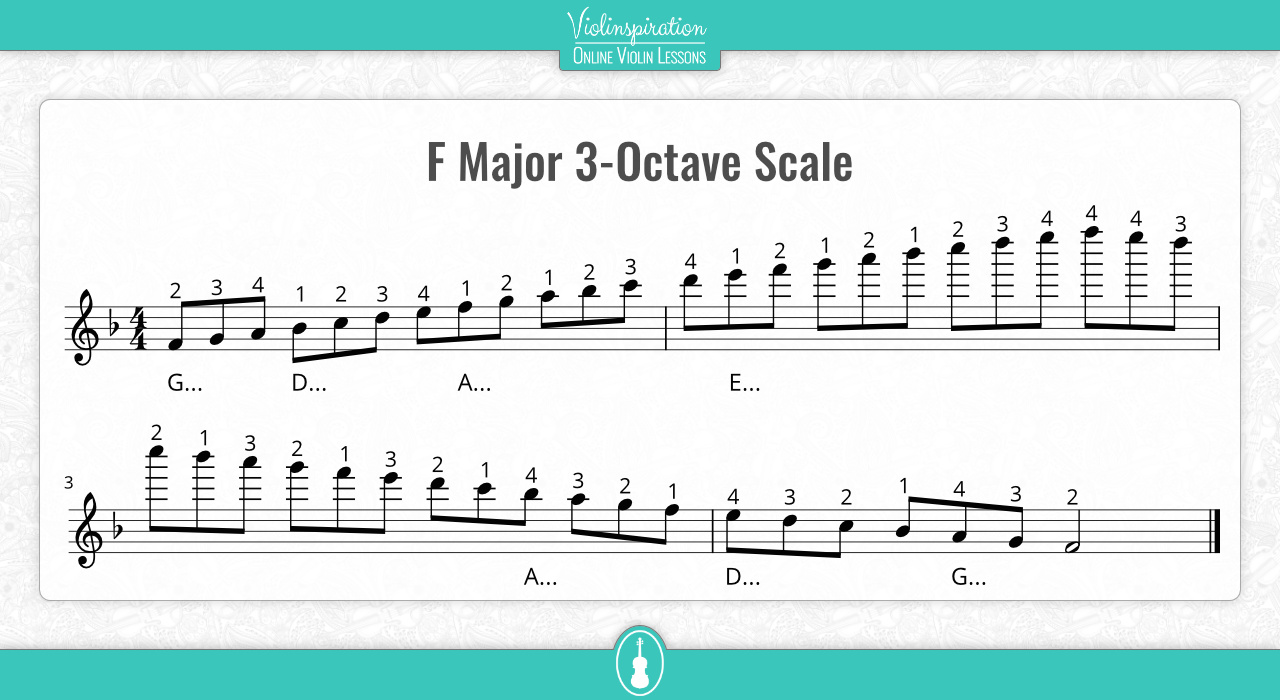 Sheet Music of the F Major Scale & Arpeggio
Below is the F Major sheet music booklet with a bonus exercise to help you practice not only the scale but also a rhythmic pattern and different bowing techniques. It has the finger pattern notation so you know when to shift and what finger to shift to.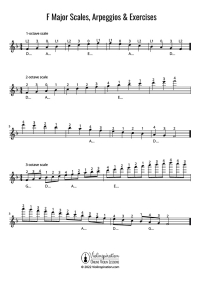 F Major Scales, Arpeggios
and a Bonus Exercise
3 Well-known Music Pieces in the Key of F Major
Now, let's listen to some of the famous pieces written in the F Major key.
Beethoven – Violin Sonata No.5, Op24 – Spring Sonata
After Beethoven's death, it was popular to call this music piece the Spring Sonata.
Haydn – Sonata for Violin and Piano
Native to Austria, Franz Joseph Haydn would shine in all areas of music composition, leading him to be called the father of the symphony and the string quartet. He was a tutor to Beethoven and a mentor to Mozart as well as his friend.
Mendelssohn – Violin Sonata in F, 1820
Mendelssohn composed this piece when he was 11 years old!
Final Note
As far as scales go, F Major is a great one to add to your practice warm-up routine so your first finger can learn to play a low note closer to the nut of the violin. And when you are comfortable playing it, it will add new music to your repertoire.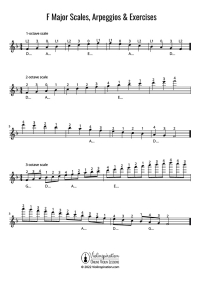 F Major Scales, Arpeggios
and a Bonus Exercise