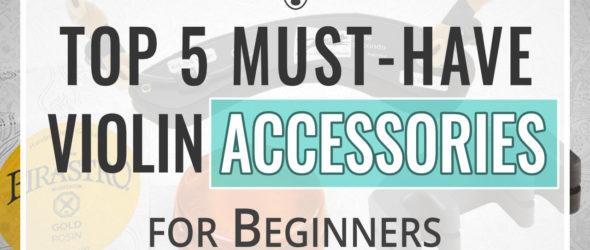 https://violinspiration.com/wp-content/uploads/Top-5-Must-Have-Violin-Accessories-for-Beginners-thumbnail.jpg
Searching for the best violin accessories for your violin practice? Whether you are just about to purchase your violin, or you have been playing for a while, these accessories are must-haves for any violin player.
In this article, I am sharing the top 5 accessories that you should absolutely buy when starting to play the violin. Also, I will go over some optional accessories for those who have a little more to spend to get all the extra accessories professional violinists use on a daily basis.
Keep scrolling for 5 top violin accessories to buy in 2023. You'll see a quick summary below, where you can click through each product, or scroll further down to read my purchase advice for all products mentioned on this list.
My Top 5 Must-Have Violin Accessories
These are the 5 violin accessories that I would directly buy if I were to start playing the violin from scratch again. All of these accessories are more than nice-to-haves – each one of the accessories is absolutely essential for any violin player!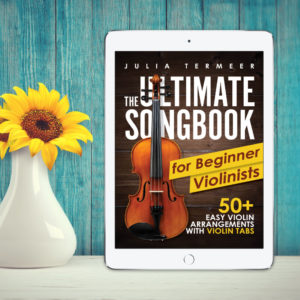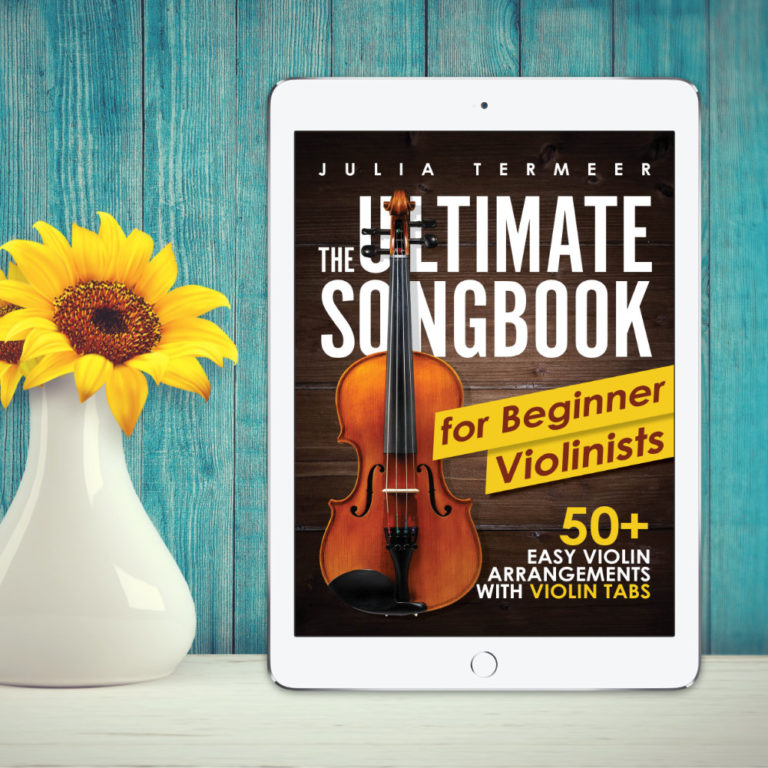 The Ultimate Songbook for Beginner Violinists by Julia Termeer
I also have a free violin lesson library full of tutorials, many of which have free sheet music included.
If you LOVE books, I personally recommend buying at most one or two books and sticking with those until you can play most of the songs. If you are a book-a-holic (does this exist?!), you can find peace in the fact that you can always ask for books as Christmas and birthday gifts or when treating yourself when you reach special practice milestones.
I personally didn't buy any physical copies of violin books for many years, both for environmental and practical reasons. I do still like to purchase digital violin books every once in a while. E-books are very easy to organize on your computer, will not take up any space in your room – and you can bring thousands of pieces of sheet music with you on a tablet or computer.
If I want to get a new book, I normally search for a PDF copy of the book I want to purchase. I only print the piece that I am currently actively practicing. This saves a lot of paper (and trees), plus I notice that it makes me feel more focused in my practice sessions.
If you have only one song printed, it is easier to not get distracted and learn the piece more efficiently. It often makes me feel a lot better to learn a few pieces well, as opposed to learning thousands of pieces poorly.
I find digital sheet music to be extremely practical and will probably never go back! Since I started doing this, I have also met many other music teachers that are following the same approach.
Violin Accessories Quick FAQ
What accessories do you need for a violin?
The 5 essential violin accessories are: rosin, a duster cloth, a shoulder rest, a violin case, and a music stand. Rosin is important as without it, the bow does not make a sound. A duster cloth is needed to remove the rosin from the violin. A shoulder rest keeps the violin on your shoulder. A violin case keeps your violin protected if you take it somewhere. A music stand holds your pieces of sheet music in position during your practice sessions.
Does a violin mute work?
Many beginning players are wondering if a violin mute works. The answer is yes!
Violin mutes are extremely effective at reducing the sound coming from the violin. The strongest mutes are made out of pure metal, next to that there are rubber mutes with metal inside (a little less strong, but still work very well). The mutes that work least good are made only out of rubber. Another budget-friendly option is using laundry pegs on the side of your violin instead – it works extremely well!