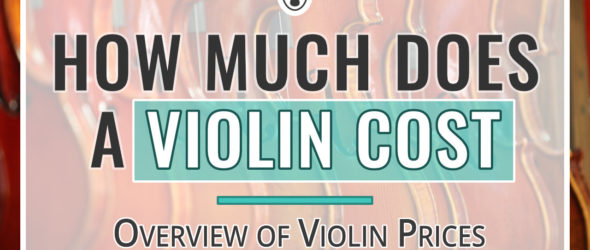 https://violinspiration.com/wp-content/uploads/How-Much-Does-a-Violin-Cost-Overview-of-Violin-Prices.jpg
What's the usual violin cost and what quality comes with it?
When you are first beginning to look into purchasing a violin, you might be wondering what a reasonable price is for a violin that can meet your playing needs. Of course, every violin is different and it makes a huge difference whether you're buying a new instrument, second-hand, or an antique – just to start the list of factors that affect the final cost of a stringed instrument – so it's not an easy question to answer.
If you have no prior experience, it might be really confusing to decide which violin to buy and what quality you might get for a given price. In this article, I combined my own experience in this area with information from my friends who are musicians and research to give you the best overview when it comes to violin prices.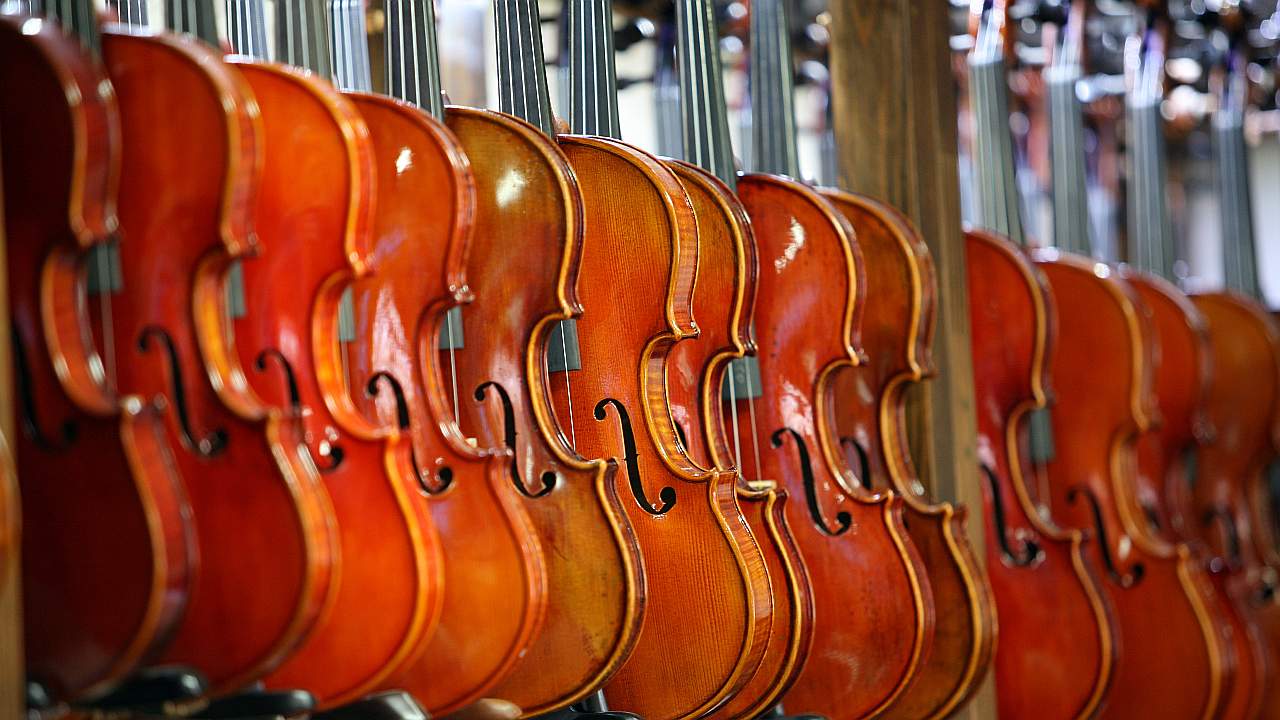 Violin Cost – Price Range for Every Level
Musical instruments, in general, have a wide price range and their quality is not always represented by their cost, especially when you buy second-hand. Also, it's hard to compare violin prices from different countries. That's why in my summary of violin costs below the price ranges overlap.
Moreover, please remember that it is an estimate, not a rule. It may happen that you'll find e.g. a beginner-level instrument for the cost of an intermediate violin, or a nicely sounding intermediate violin for the cost of a better student instrument.
Without further ado, let's have a look at what are the prices of violins!
1. Beginner Violins: $100 – $800
Best for:
A child
An adult beginner
An intermediate-level violinist
A beginner violin, also called a student violin, is on the cheap end, but the cost does not always mean that the value or quality of the instrument is lesser than a more expensive instrument. In fact, among them, you can find good, quality instruments.
The cheapest student violins are usually factory-made. It means that whenever possible, a machine replaced a skilled luthier in the process of violin making. Such an instrument might be made of wood that wasn't seasoned (aged) as much as it should for a quality violin. Also, there might be no ebony, but other types of wood were used instead and painted black to imitate ebony.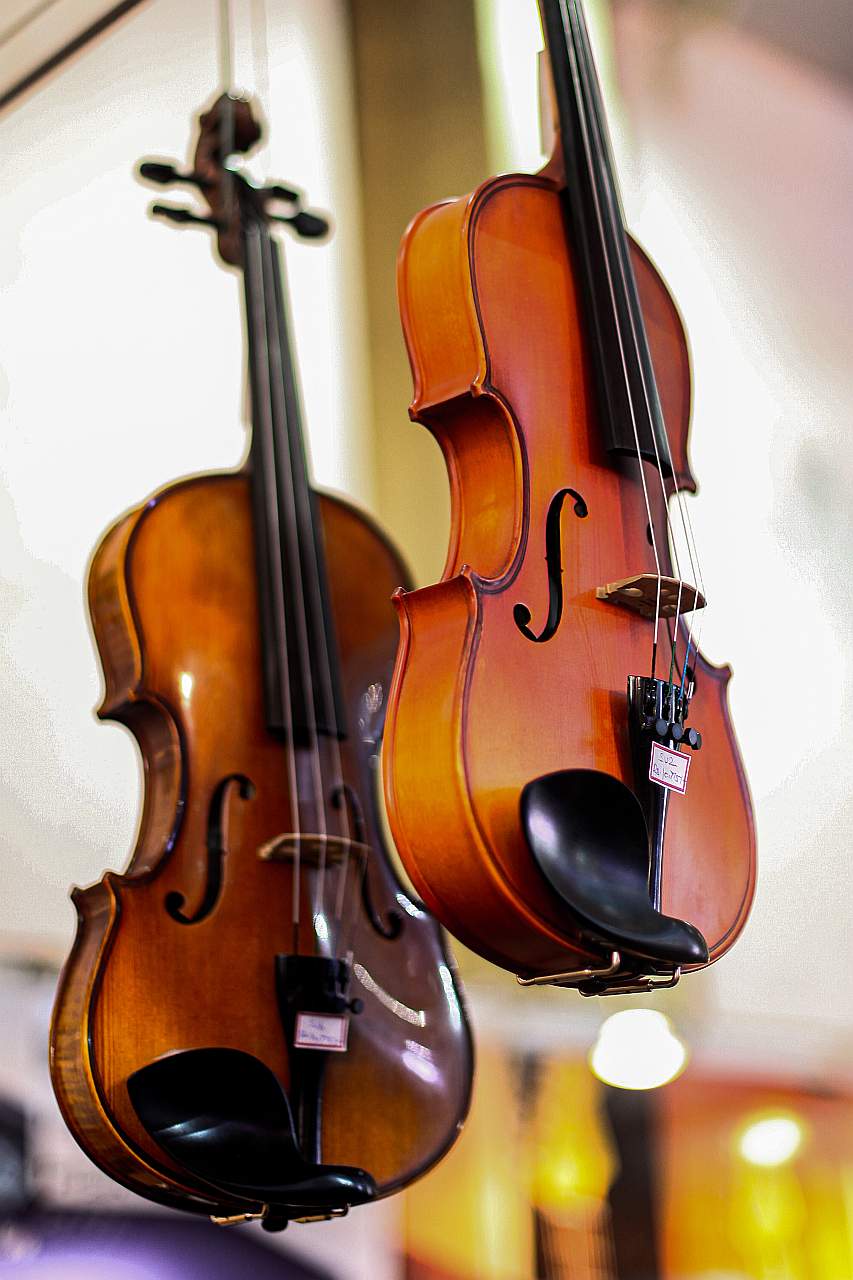 Although student violins should provide a good playing experience, if such an instrument is new and comes with a case, a bow, rosin, and maybe also with a shoulder rest, you can guess that the cheapest materials were used. That's not necessarily the case when you buy a violin set from someone who is upgrading their equipment. And, sometimes an instrument with a bit higher quality is still called a student violin (most likely with a price tag of ca. $500 and higher), so the best would be to try out the instrument yourself and also ask for advice from the staff at the music shop, your teacher, or a friend who is a violinist.
If you're looking for a recommendation of a beginner violin available online, check out the Stentor model SR1550 4/4 or Gliga Gem 2 violins that come with a case, bow, fine tuners for all strings, and a piece of rosin. Links below!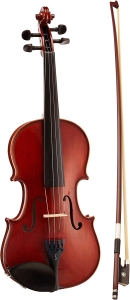 Stentor SR1550 4/4 Violin
Support us for more FREE content    No extra costs for you    Recommended by Violinists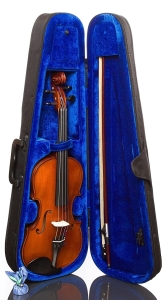 Support us for more FREE content    No extra costs for you    Recommended by Violinists
2. Intermediate Violins: $500 – $3,000
Best for:
An adult beginner
An intermediate-level violinist
An advanced-level violinist
Intermediate violins are made of better-quality materials and they are handmade by a modern luthier, or in the case of cheaper instruments, the production process was only partially factory-made and the rest was handmade.
Within this price range, you can find very good second-hand instruments, especially if you search online, e.g. on Craigslist or eBay among others. If you're lucky, you may find an instrument that will sound so well that it will help you become an advanced violinist.
While beginner violins may come with a whole set of accessories, an intermediate violin will most likely be sold without a case or bow.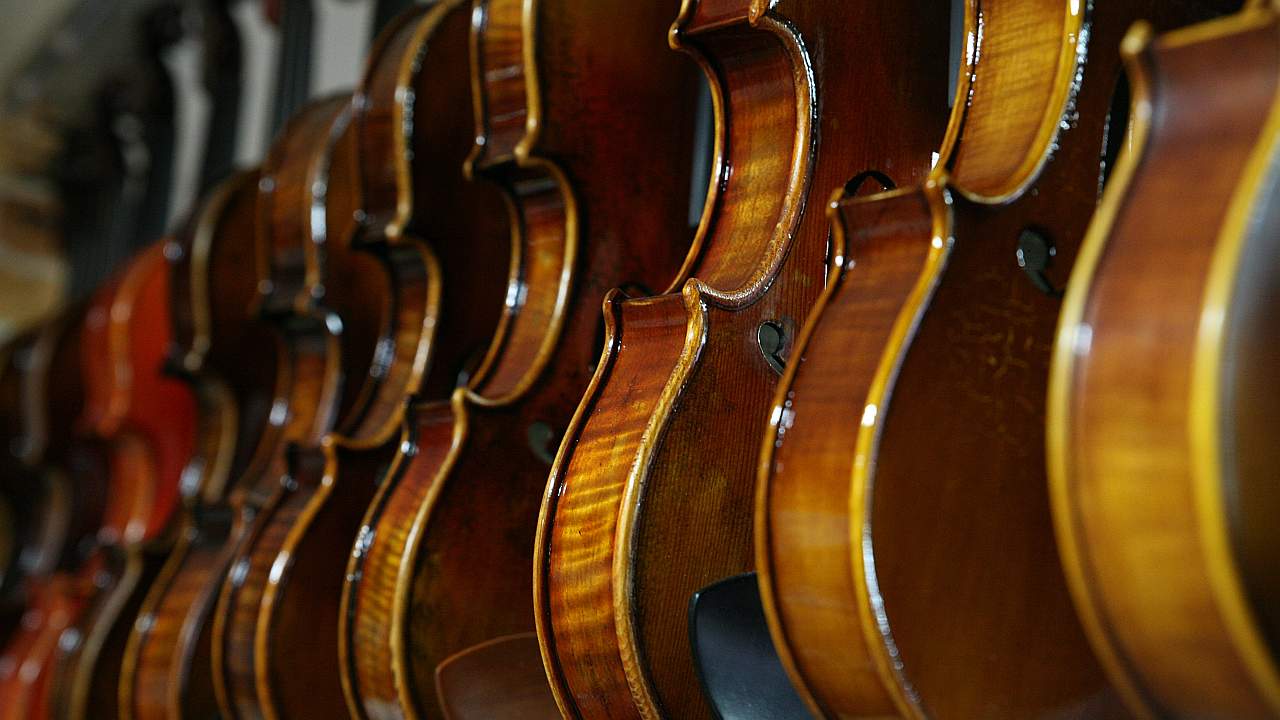 3. Advanced and Professional Violins: $2,000+
Best for:
An advanced-level violinist
A symphony musician
A soloist
A professional violin is an instrument that tends to be on the higher end of the cost scale. Some say that advanced violins start at about $2,000, while others will claim that a violin worth less than $5,000 is not a professional instrument yet. Moreover, you may find out that in some music schools in the USA it is expected to have an instrument worth $15,000-30,000!
That's not the end… There is no upper limit in this price range! Professional violin players have violins worth hundreds or even millions of dollars. You can find more details on this in my post The 5 Most Expensive Violins In The World.
Violins that belong to this category are handmade – by a modern luthier, a maker from the early twentieth century, or well-known and respected luthiers, which is reflected in the value.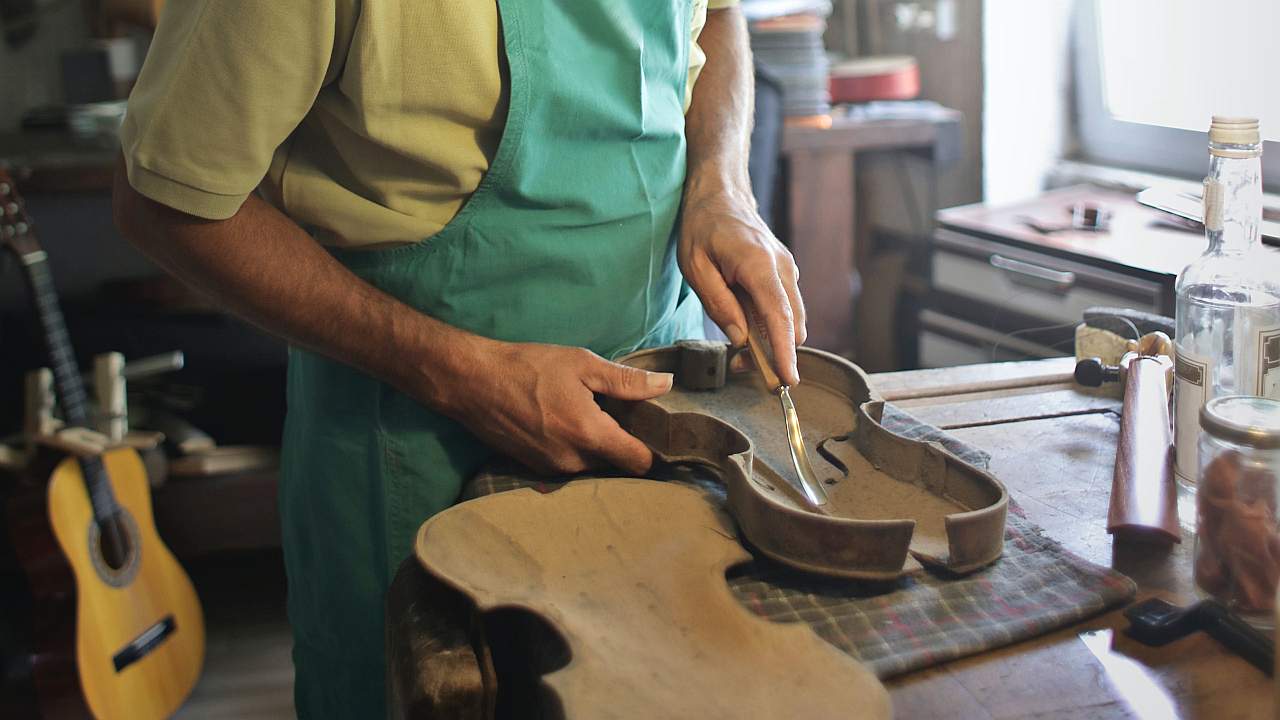 What affects the violin cost?
The price of a violin is a product of the following factors:
materials used for making the instrument
the craftsmanship of the maker
country of origin of the instrument
the violin's age & condition
seller and their margin
bow and other accessories added (or not) to the violin.
How to Find the Best Violin for You
I have a separate post, How to Buy a Violin – Beginners Guide, where I discuss all the aspects of a good violin and where to find an instrument for your needs and budget.
If I should pick one tip for you, it is to carefully check the instrument in person. The best would be to go with someone who is experienced in playing the violin but it might not be possible for you. In this case, I have the Violin Buying Checklist for you!
You can download it for free here: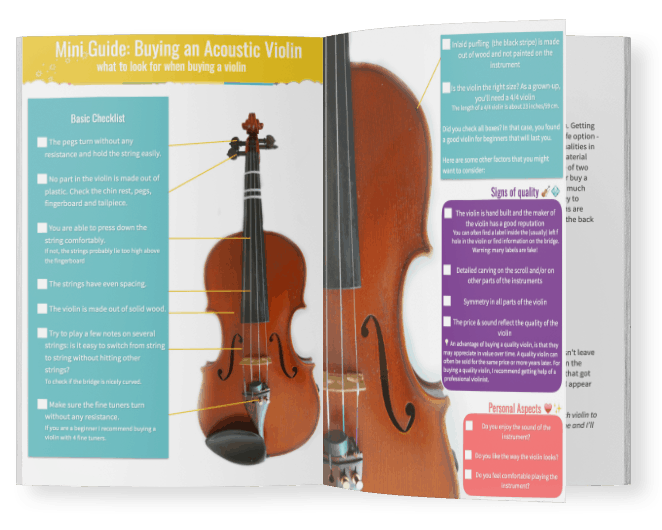 Get Your Free
Violin Buying Checklist [PDF]
How much does a good violin cost?
A good violin for a beginner costs about $500. A good intermediate violin will cost ca. $1,000-2,000 while a good violin for a professional violinist may cost anything between $5,000 and $50,000.
Of course, you can always buy a more expensive violin as an investment, even if you're a beginner. On the other hand, when you're just starting to learn to play the violin, you may not hear the difference between a nice beginner-level violin and an intermediate one.
How much is a violin for beginners?
A violin for a beginner may cost between $100 and ca. $800. Below $100 you most likely won't get a good instrument. From an instrument for $500 or a bit more, you can expect adequate quality for a beginner violinist.
Is it expensive to learn the violin?
Learning the violin can get expensive but there are also budget-friendly ways to learn. The highest cost is the violin, bow, case, and other accessories like a shoulder rest or a set of strings. Once you have them, you can use free resources on the Internet to learn on your own or take lessons with a teacher – private or online.
Learning to play the violin is certainly an investment. If you're not sure whether it is a good choice for you, you can start with renting a violin and pay a small fee on a monthly basis. The cost of sheet music adds to your expenses but luckily, there are many pieces that I share for free.
Next, if you're looking for an affordable option to learn online and get feedback from a professional violin teacher, check out what I offer in my Academy and request your invite today!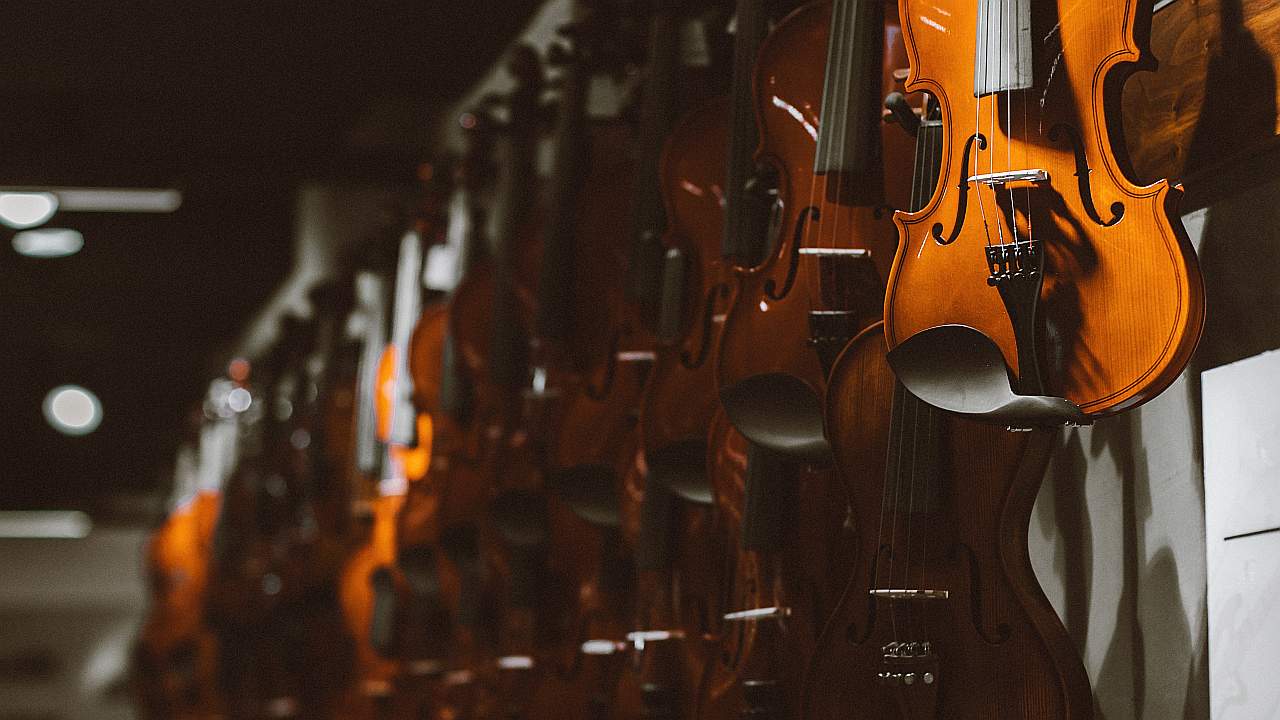 Final Note
Choosing your violin is not an easy task. There are so many options in various price ranges, both online and in music shops. And, you have to be aware that the price of a violin does not always determine the quality of the violin. Most professional musicians play on second-hand violins and probably bought them for an affordable price.
The most important thing you should do when looking for a violin is to make sure that it sounds nice because that's what matters and you're going to spend quite a lot of time with your beloved musical instrument.
I hope that this post helps you with starting your violin journey. Don't forget to download your free Violin Buying Checklist!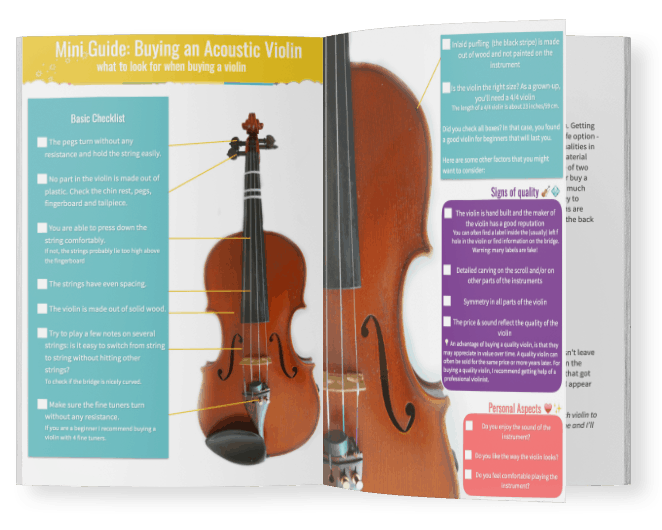 Get Your Free
Violin Buying Checklist [PDF]
Last, but not least, enjoy the process of choosing your violin!